Prosecutors, Registrars Banned From Extorting Money From Police, Litigants
Posted on February 17, 2020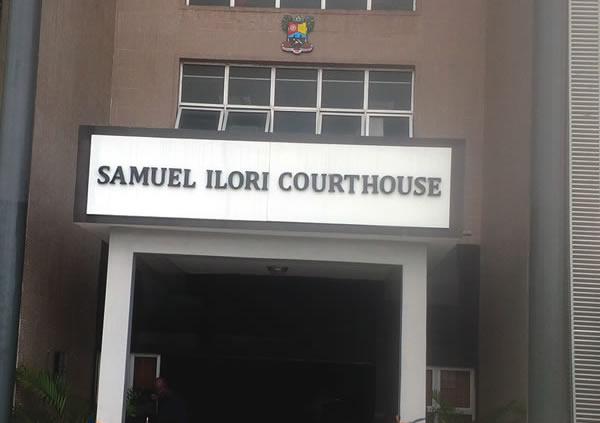 CYRIACUS IZUEKWE

Sanity may gradually be returning to the Judiciary in Lagos State following the recent proscription of illegal payments that goes directly to the purse of judicial staff over the years in various Courts in the State.
P.M.EXPRESS reports that this followed the recent public notice placed at the Ogba Magistrates Court and duly signed by the Court administrator, Chief Magistrate, Mrs Y.O. Aje-Afunwa.
In the memo sighted by our correspondent dated 7th February, 2020, it stated the caption: Report Of Extorting Before Bail Is Approved. It indicated that the management had received complaints that complainants and defendants representative were extorted before assigning overnight cases before the Court.
It further stated that henceforth, no registrar, Police IPO or prosecutor should collect any money from the litigants in the name of assisting to assign cases to Court. It warned that any officer caught flaunting the directive would be dealt with according to the Judiciary rules.
P.M.EXPRESS confirmed that the directive has started working at the Ogba Magistrates Court, Lagos, as such illegal collection of money for files, bail approval money and other forms of extortion have disappeared from the Court.
It was a sort of relief for Investigation Police Officers, who were made to pay certain amount of money to the registrar for assigning cases to various Courts and verification of addresses by prosecutors before bail was approved by Magistrates.
Some of the Police officers, who spoke to P.M.EXPRESS correspondent on condition of anonymity said that they were surprised when they gave registrars their usual files money, they rejected and claimed that it was a directive from the management. They commended the Judiciary for taking practical steps to stop such sharp practices which they said had delayed the process of prosecution in Lagos State.
However, they said that the prison management should take a cue from the Judiciary; they revealed that prison warders were so corrupt and aggressively extort from litigants by forcing the complainants to part with N3,000 per defendant arraigned in Court and remanded in prison before they would accept such defendant and take into the prison van.