QSE Foundation Distributes Food Items To Widows, Single Mothers
Posted on April 4, 2020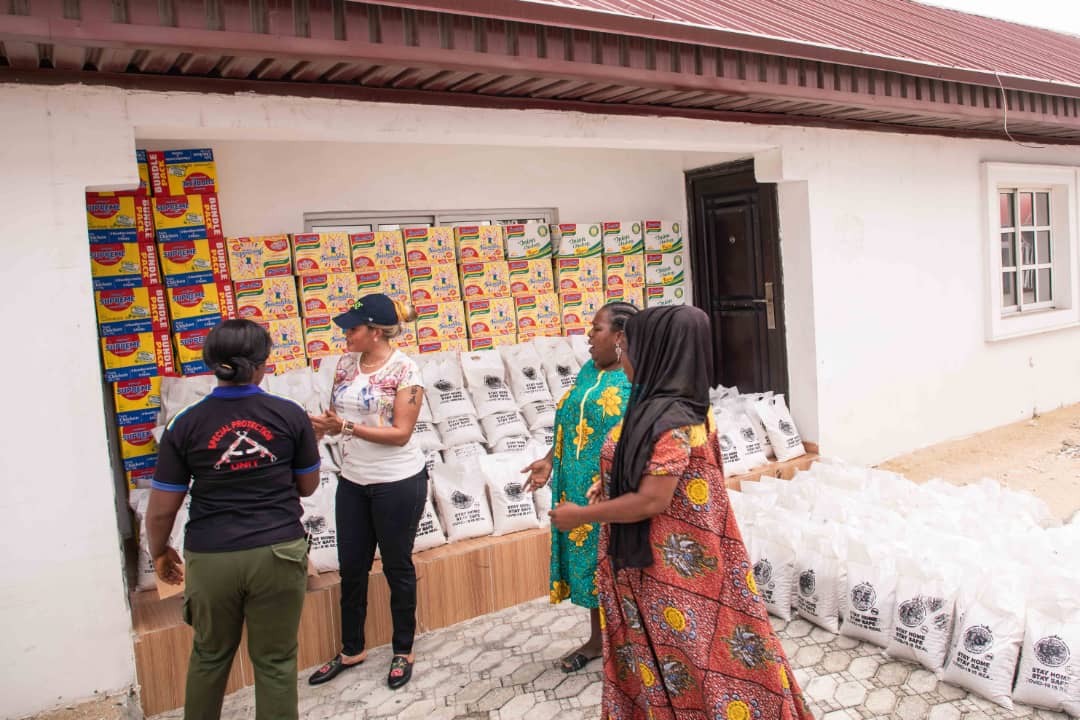 To cushion the effects of the lockdown occasioned by the Coronavirus pandemic, the QSE Foundation has distributed food items to widows and single mothers in Eti-Osa local government area in Lagos State.
The gesture is also geared towards promoting the state government's effort in encouraging people to stay at home and be safe during the lockdown season.
Promoter of the foundation, Queen Sekinat Elegushi said the foundation decided to reach out to these women, so as to support the government's effort in ensuring that people stay at home and help reduce the spread of Covid-19 in the state.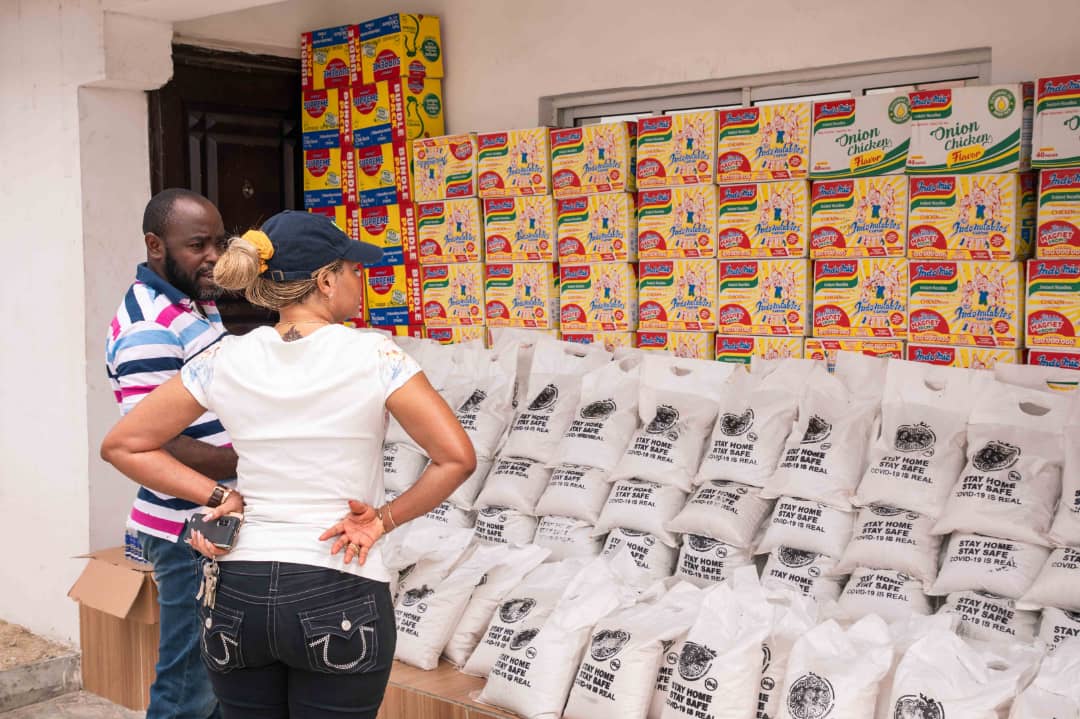 She added that, as a foundation that is committed to the uplift of widows and single mothers' welfare and well-being, QSE found it expedient to reach out and alleviate the suffering of the people, who are affected by the economic crisis caused by the lockdown occasioned by the coronavirus.