RE: How NAFDAC Officer, Mrs. Uba Allegedly Colluded With Skirty Brandy MD To Seize Blind Man's Bottles
Posted on May 4, 2021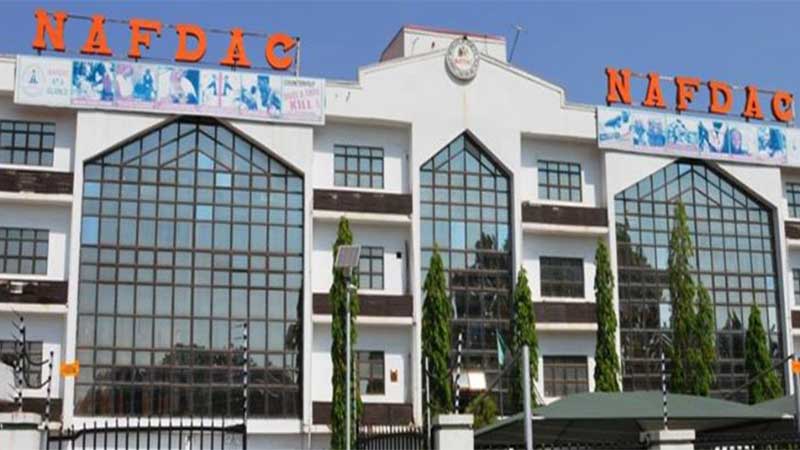 Following the story by our correspondent, Michael Akinola, on how a NAFDAC officer, one Mrs. Uba, allegedly colluded with the MD of Skirty Brandy, to seize goods belonging to a blind man, Mr. Ikeh, a concerned lawyer, Barr. Akeem O. Aponmade, wrote a rejoinder holding brief for the NAFDAC officer. 

The lawyer, accused our correspondent of bias and not getting the information right. He however, in singing his praise for having joined the agency in enforcement assignments in the past, generalised the issue without establishing the facts and behind the scenes actions of the parties mentioned.
For the records, the lawyer is not aware that one of our correspondents had contacted the NAFDAC officer, Mrs. Uba, to get information. He did not make attempt to know the facts of the matter, which revolved around victimization of the blind man by the MD of Skirty Brandy, his customer for many years. The lawyer probably is also not aware that our correspondent visited the area and took pictures of other people displaying and selling the same bottles in question. The NAFDAC PRO, Mrs. Christiana Obiazikwor, was equally contacted on the matter, but she said she cannot say anything as at the time of filing the report that she was bereaved.
It is the policy of P.M.EXPRESS to highlight the activities of patriotic Nigerians in different fields of endeavour. We will equally not look the other way when public officials are compromised or abuse their offices.
We therefore, request that he gets to acquaint himself with the facts behind the scenes and not jump to generalise issues of public interest.
The lawyer, Barrister Akeem O. Aponmade, wrote the rejoinder below:
HOW NAFDAC OFFICER, MRS. UBA ALLEGEDLY COLLUDED WITH SKIRTY BRANDY MD TO SEIZE BLIND MAN'S BOTTLES: A REJOINDER.
Dear Editor
I read a story credited to Mr. Michael Akinola, reporter in your news organisation and I feel constrained to write you this letter to protest the unprofessional way the story was presented to the unsuspecting public. I am impelled especially by a sense of patriotic duty to express my displeasure over what I regard as an unwarranted attempt at destroying the name and career of a a hard working innocent public official, Mrs. Uba of NAFDAC.
At a time when our nation is suffering, as a result of pervasive corruption, from a serious dearth of incorruptible public officers, we owe it a duty to protect the few identified ones as their existence rekindles our hope that all is not lost in Nigeria. From my personal interactions with Mrs. Uba, she is an exceptional officer: Hardworking, honest, diligent and dedicated to duty.
In all the allegations made by your reporter against Mrs. Uba, one would have expected him to write of the steps he took to obtain Mrs. Uba's reaction to the issues raised. In the same vein, I did not find any information in the news report to indicate that Mr. Akinola contacted NAFDAC, Mrs. Uba's employer, for their comment on the matter. At least, he acknowledged that Mrs. Uba worked for NAFDAC.
Rather, Mr. Ikeh and your news organisation libellously and scandalously painted Mrs. Uba as a corrupt and
unconscionable NAFDAC officer who colluded with the Managing Director of Skirty Brandy to wrongfully and unlawfully seize the property of Mr. Samuel Ikeh, a blind man.
It is quite obvious that the said Mr. Ikeh and your news organisation were very keen at playing the 'blind man' card to invoke huge sympathy for the man, feeding Nigerians with a mixture of truth and lies.
I write this rejoinder, not as Mrs. Uba's Solicitor, but as an interested party. I am a legal practitioner with a bias for anti-counterfeiting and brand protection practice. I am honoured to have had some experience in IPR law enforcement, administration and practice for over 30 years. This has given me a good measure of knowledge of the serious
danger that counterfeiting poses to the health and well being of Nigerians, especially counterfeiting of medicine, foods and beverages.
I have had the privilege of taking part in enforcement actions conducted by the Police, Customs, EFCC, SON and NAFDAC and have been to facilities used by counterfeiters to perpetrate their illicit businesses where they fill sachets and tins of fake dry milk and cocoa beverages of known brands or fill bottles of fake wine and spirits of popular brands. These are rooms so unhygienic that one will find it difficult to swallow his spittle inside the places. I have seen the utensils used, how dirty they are and how they are thrown about on dirty floors. I never had any doubt in my mind that counterfeit medicine, food or beverage is itself a possible source of disease, beside the danger of the chemical combinations, because of the unhealthy environments where the products are manufactured.
The records of this matter at our disposal revealed the following facts: Mr. Samuel Ikeh and Mrs. Ifeyinwa Ikeh were arrested by the Police at Adeniji Adele after a trailer loaded with thousands of empty branded bottles suspected for use in counterfeiting Skirty and Hennessy drinks, was impounded by the Police. The sheer quantity of the empty bottles and the fact that they were not random but of these selected fast moving products fuelled the suspicion that this couple was in the process of supplying the seized bottles to counterfeiters of the said brands.
It is noteworthy that while Mr. Ikeh accused Skirty Brandy's MD of masterminding the seizure of the branded bottles found in their possession, he conveniently did not disclose that 12,960 empty Hennessy branded bottles were also found in the possession of himself and wife.
Sometime in 2019, NAFDAC arrested one Oraegbulam Obiora in Aba, Abia State for counterfeiting Hennessy products. In his premises, were found all the materials used in the making of fake Hennessy drinks. These include empty bottles, fake labels and corks as well as different chemicals used for the liquid substance they passed off as the
legitimate drinks.
NAFDAC has since charged the man to court and he is a defendant in FRN v. Oraegbulam Obiora & Anor, Charge No. FHC/PH/2120/2019 before the Federal High Court, Umuahia. Based on the information obtained during the raid of the man's premises, NAFDAC officials have been on the look out for the supplier(s) of these enabling materials to counterfeiters in Aba and other places. As you must be aware, without bottles branded as Skirty or Hennessy, no one can pass off a fake drink as Skirty or Hennessy Brandy.
When the police at Adeniji Adele found the Ikehs' story unconvincing and saw that the seized goods were materials for making counterfeit drinks, under the control of another agency, they, on their own, transferred the matter to the National Food and Drug Control and Administration (NAFDAC) for further investigation. It is therefore completely untrue that Skirty Brandy's MD wrote a petition to NAFDAC to request for the transfer of the case.
Upon further investigation by a rights owner (not even Skirty Brandy), it was discovered that there is a warehouse somewhere in Isheri where thousands of empty bottles of these same products were stored. This prompted a fresh raid on the warehouse where several thousands of empty branded bottles including 14,148 Hennessy branded bottles
were recovered. These bottles belonged to Mr. and Mrs. Ikeh and another individual.
Your reporter claimed that Mr. Ikeh has been doing this business for some 20 years. It was also claimed that this man's customers were groundnut and medicine sellers. The length of time of his doing the business of selling empty bottles should provide him with ascertainable records of his customers' names and addresses unless he has told Nigerians a cock and bull story.
I am sure Nigerians will like to know how many groundnut and medicine sellers Mr. and Mrs. Ikeh planned to sell 26,000 empty bottles of the same brand to. Who are these people's customers? Can he present their ledger books? Will their bank statements not show that certain individuals have been buying the empty branded bottles in bulk? Are these persons traceable? Will investigation reveal that they are counterfeiters? Is Mr. Ikeh not revealing by his conduct and claims that he knows that his customers are using the bottles for counterfeiting and he is shielding them? These and many more questions are what I will like to ask Mr. Ikeh if he will be available to appear in your newsroom for a debate with me.
Mr. Ikeh wanted Nigerians to hate Mrs. Uba and sympathise with Mr. Ikeh by mentioning that Mrs. Uba made jest of Mr. Ikeh's blindness. One would have expected that your reporter would be interested in finding out the truth of such a heavy allegation before going to press with it. Unfortunately, he did not bother to offer Mrs. Uba an opportunity to admit or deny the allegation. It appears then that the goal is to use the disability against this outstanding public servant.
Our firm has worked with NAFDAC in the enforcement of the IP rights of a number of our clients. Our experience is that this agency has been up and alive to its duty of keeping Nigerians safe from adulterators, counterfeiters and makers of substandard and unwholesome foods and beverages. They have and are prosecuting many. There are
many dedicated officers of this agency, like Mrs. Uba, who risk their lives daily in investigating, arresting and prosecuting criminally minded Nigerians who are bent on making money at the expense of the health and well being of Nigerians. These officers deserve commendation rather than condemnation.
Our advice is for Mr. Ikeh and his wife to face NAFDAC's investigation squarely and prepare to defend their actions in a court of law because ultimately, they will be held accountable. They should leave Mrs. Uba alone. She is only performing the job for which Nigerian tax payers are paying her salary.
I hope you will give my rejoinder as much prominence as Mr. Ikeh's story.
Accept, please, the assurances of my very best regards.
Akeem O. Aponmade, Esq.
A. O. Aponmade & Co.
(Legal Practitioners & Intellectual Property Consultants)
272, Ikorodu Road Obanikoro, Lagos.
+234-1-29 11 219; +234- 802 304 3146
akeem@aponmadelaw.com