Re: Why Senator Umeh, Why?
Posted on April 26, 2022
CHRIS OSEAGULU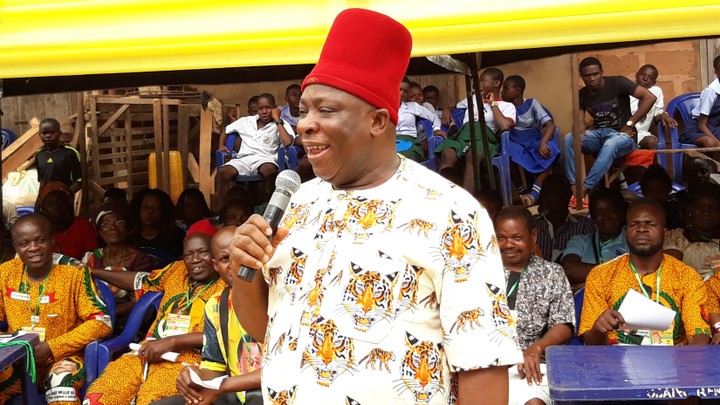 There are two angles to this piece. Ignore it and unwittingly endorse the waffle or rebut it and dignity the nonsense.

In the words of Frederick Forsythe, "Whichever option I choose, men are going to die."
I was tutored not to hasten the death of someone whose burial profits nothing. Burying this hatchet writer in his ignorance will profit me nothing except as an exhortation to go to school.
First, he has no knowledge of his tenses and was greatly hampered by the use of English in communicating his message. I encourage him to write in Igbo next time around.
His knowledge is so poor that common agreement of verbs with subjects and the meaning of loose and lose he does not know.
The danger was that his attempt to buttress his argument with a quote from Achebe's Thing Fall Apart falls short completely.
I read and re-read the piece, trying to convince myself that the warning to Okonkwo about Ikemefuna has any meaning to the story he was struggling to tell. In the end, his analogy was a bloody nonsense.
I wonder if he is aware that a son and his father do not go into a contest. That it is a gross disrespect for a son to challenge his father to a fight. If it were in the good old days such a son risked a curse that would set him wandering for life.
The fact that Umeh indicated interest to run for the senatorial election was enough for rookies to defer to him. If age means nothing in politics is experience of no value as well? Is the Senate of the Federal Republic a breeding ground for budding politicians?
Is Anambra Central Senatorial zone so bereft of capable hands that anything goes? If we know this today we are the better for it. The Red Chambers is for men and not boys. It is for the courageous, those who will speak truth to power. It does not allow for kowtowing or thrusting of two hands in greeting of members.
For this uninformed writer Umeh is not worried about the distractions. He is too experienced in the game not to give in to them. He will handle them at the appointed time.
I suggest lower electoral offices like the State House of Assembly for beginners. Umeh is the choice and the voice the Central Senatorial District is waiting to crown.
Chris Oseagulu writes from Ukpo, Anambra State.