Residents Commend Ojodu LCDA Boss As He Organizes Food Relief Programme 
Posted on November 30, 2022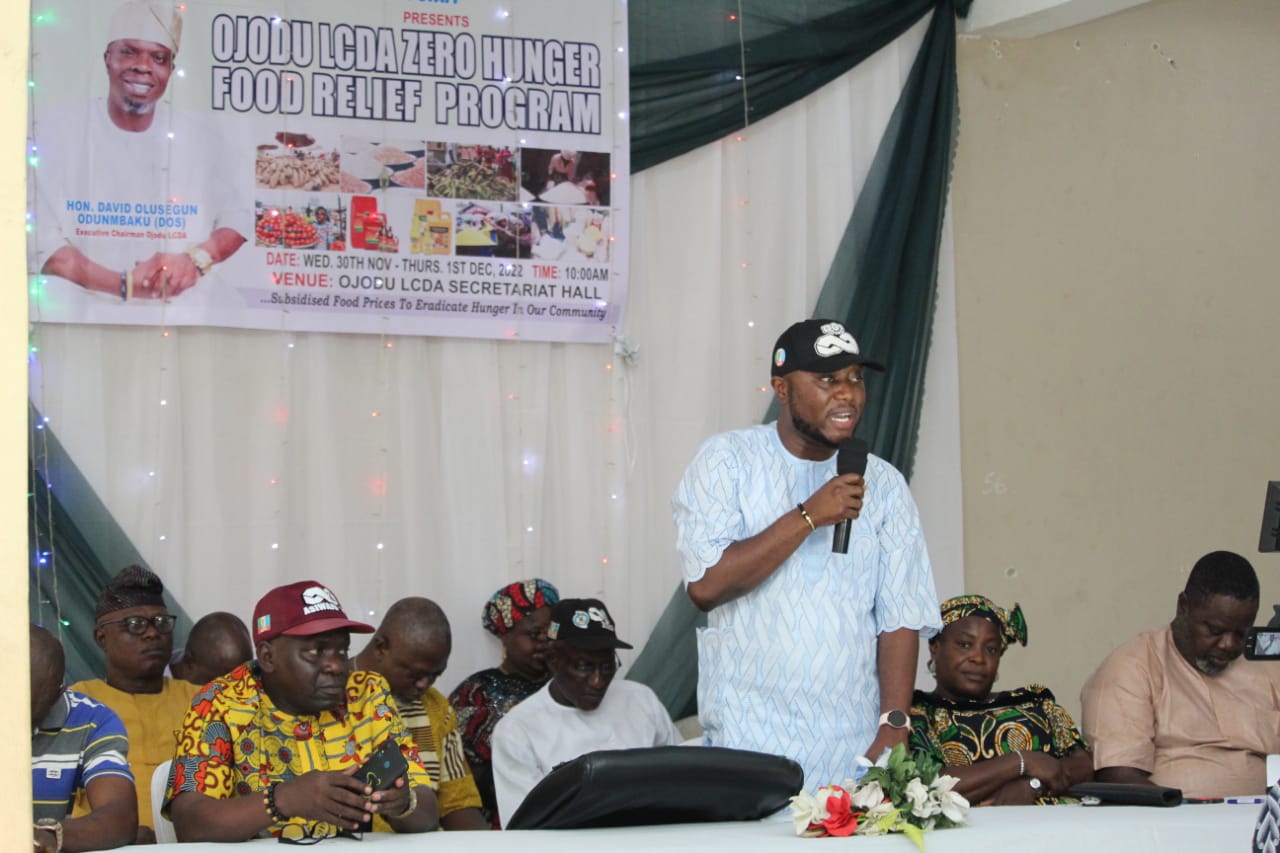 Residents and community stakeholders in Ojodu LCDA, Lagos State, were full of praises and heap prayers on the Council Boss, Hon Segun Odunmbaku, as they became beneficiaries of the food relief progamme tagged "Zero Hunger" in which food products from the Ojodu LCDA food bank was sold to members of the public at discounted prices.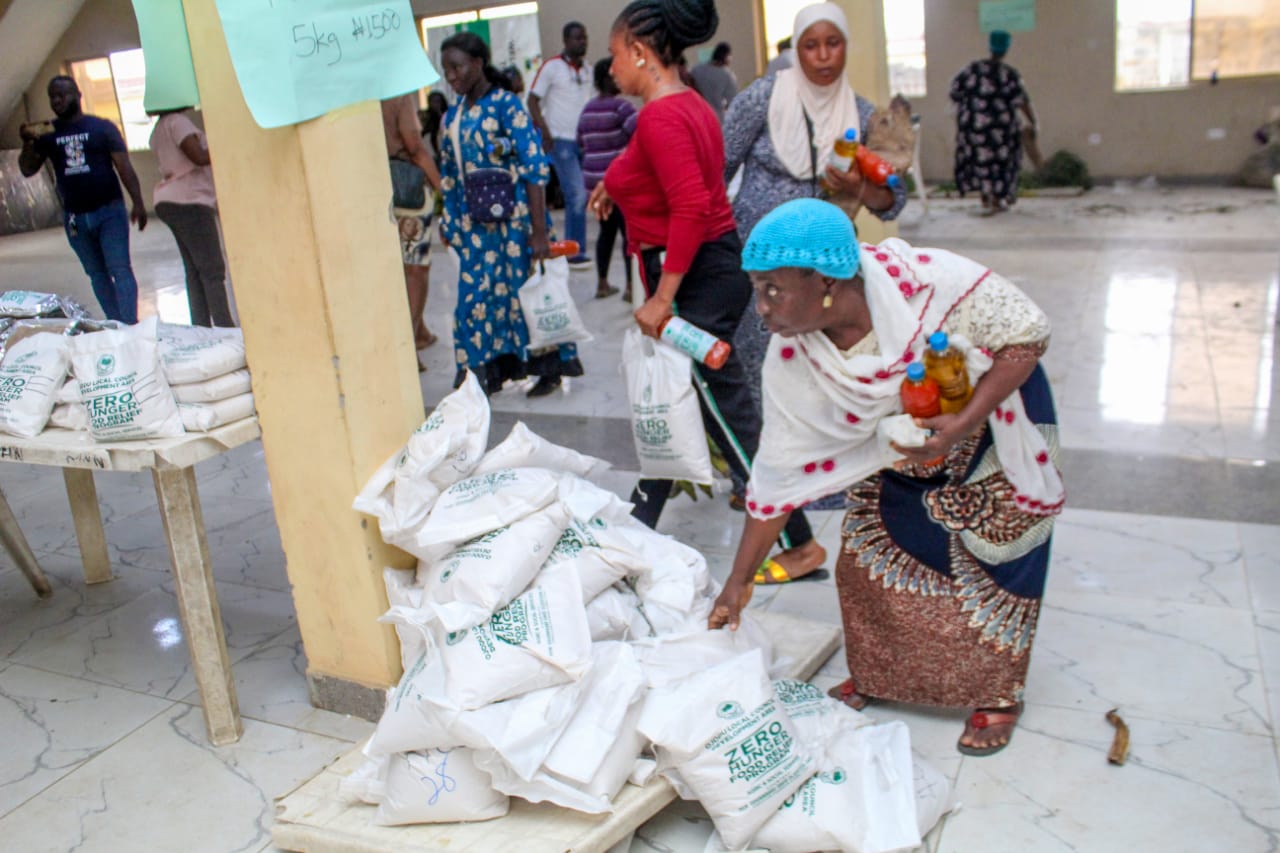 The food relief progamme, which was oversubscribed and patronized by residents in the Council Secretariat today, witnessed people from all walks of life take advantage of the subsidized prices of the commodities to purchase food products that were sold as part of the Segun Odunmbaku administration's initiatives to ameliorate the socioeconomic conditions of the Ojodu people.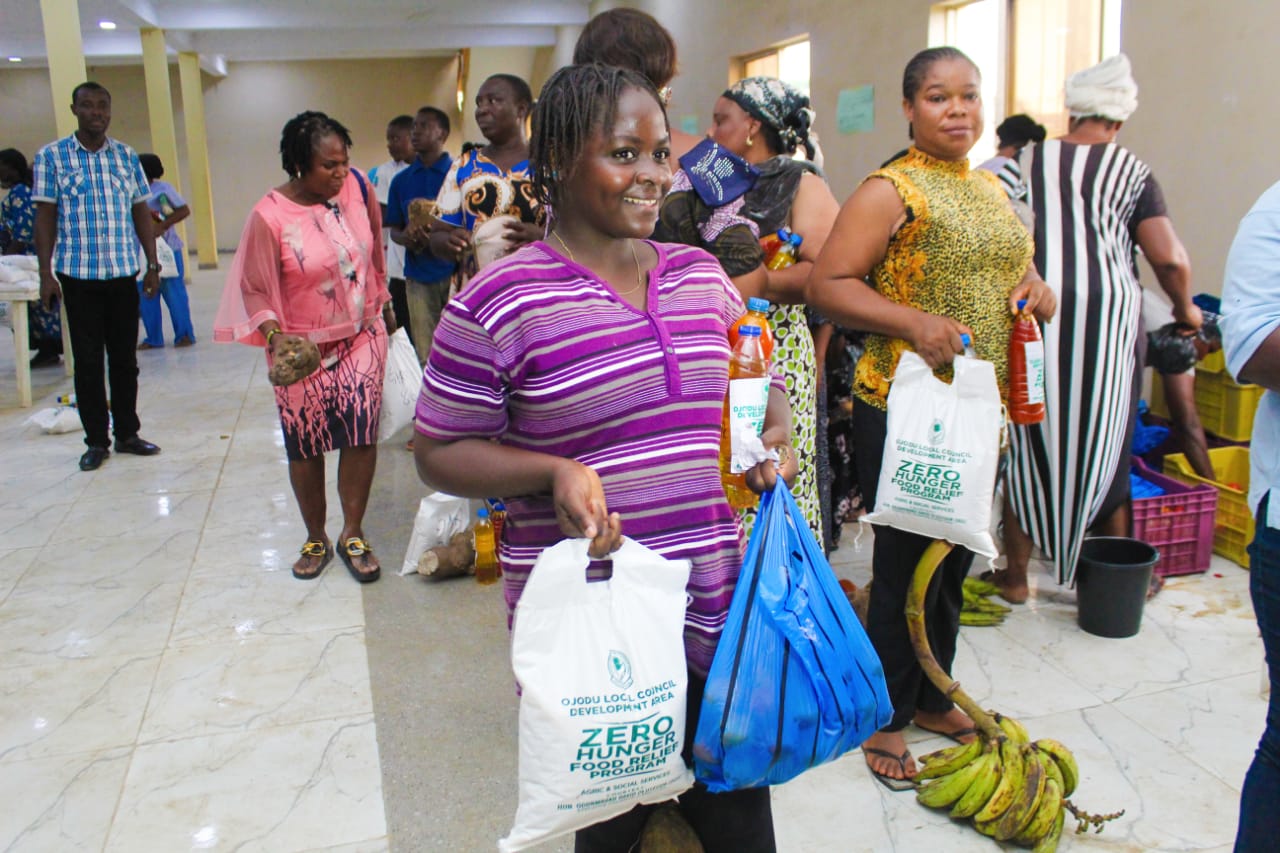 Hon. Segun Odunmbaku, in his speech delivered by the SLG, Hon. Olaide John Bello, said "The event was borne out of the need to contribute our quota as a responsive government towards ensuring the food security of the good people of Ojodu LCDA".
"It is our aim to reach out to all citizens in Ojodu LCDA through the provisions of these discounted food items and other palliatives that would serve as succor particularly at this critical time of economic constraints and turbulence."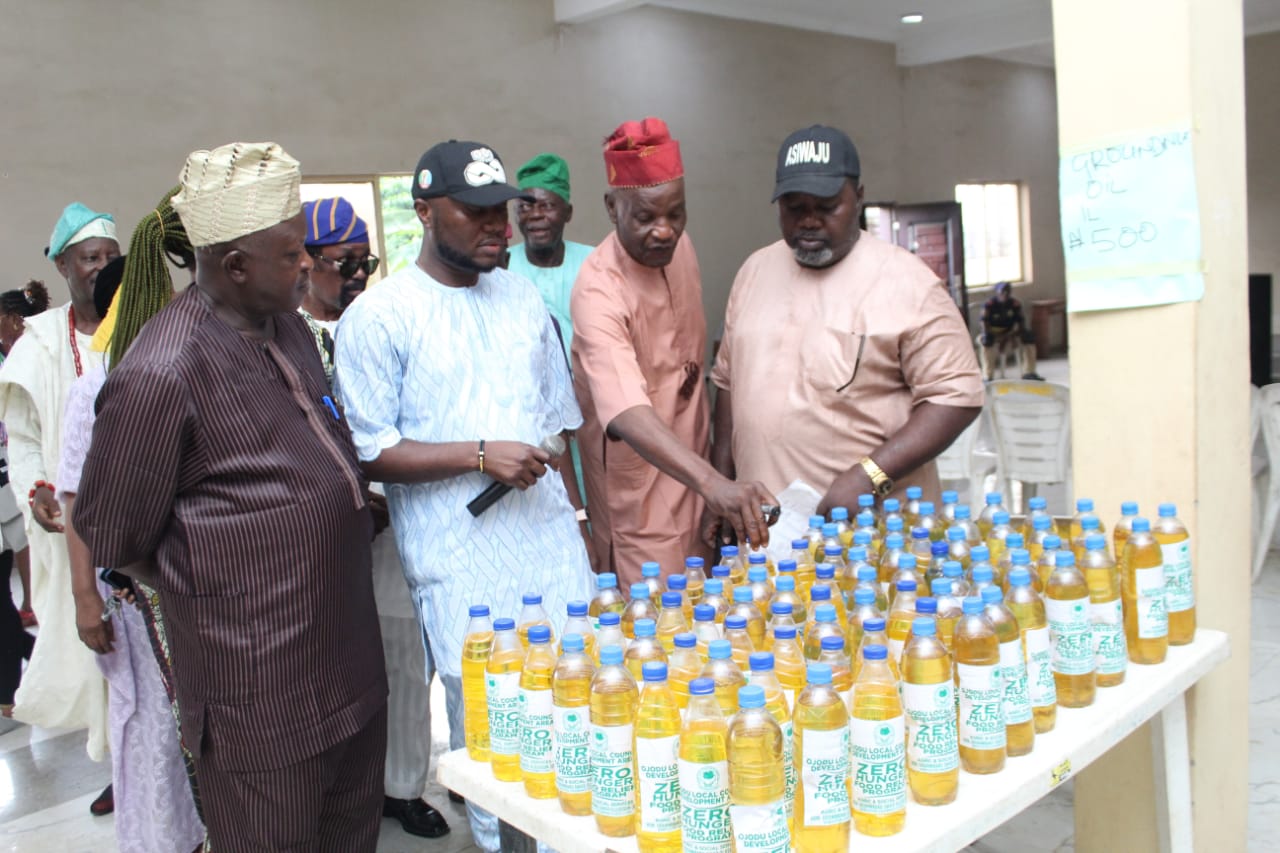 "Please accept the assurance of our commitment at making this excercise a recurrent one with the aim of uplifting the lives of the citizens and we shall not renege on our promises to put the citizens first as we make our LCDA a model and point of reference amongst others."
The CDC Chairman, Chief Benjamin Abiona, showered encomiums on the Ojodu LCDA Mayor for pioneering such a novel idea in the annals of the Local Council while the Supervisor For Agriculture Hon. Wale Larinde and Director, Agricultural And Community Development, Mr Lekan Otukoya, said that the event would become a recurrent feature of the administration.
In attendance were Exco Members and Management of Ojodu LCDA.