Revealed: Why Some Nigerians Prefer Prisons To Freedom
Posted on September 9, 2018
CYRIACUS IZUEKWE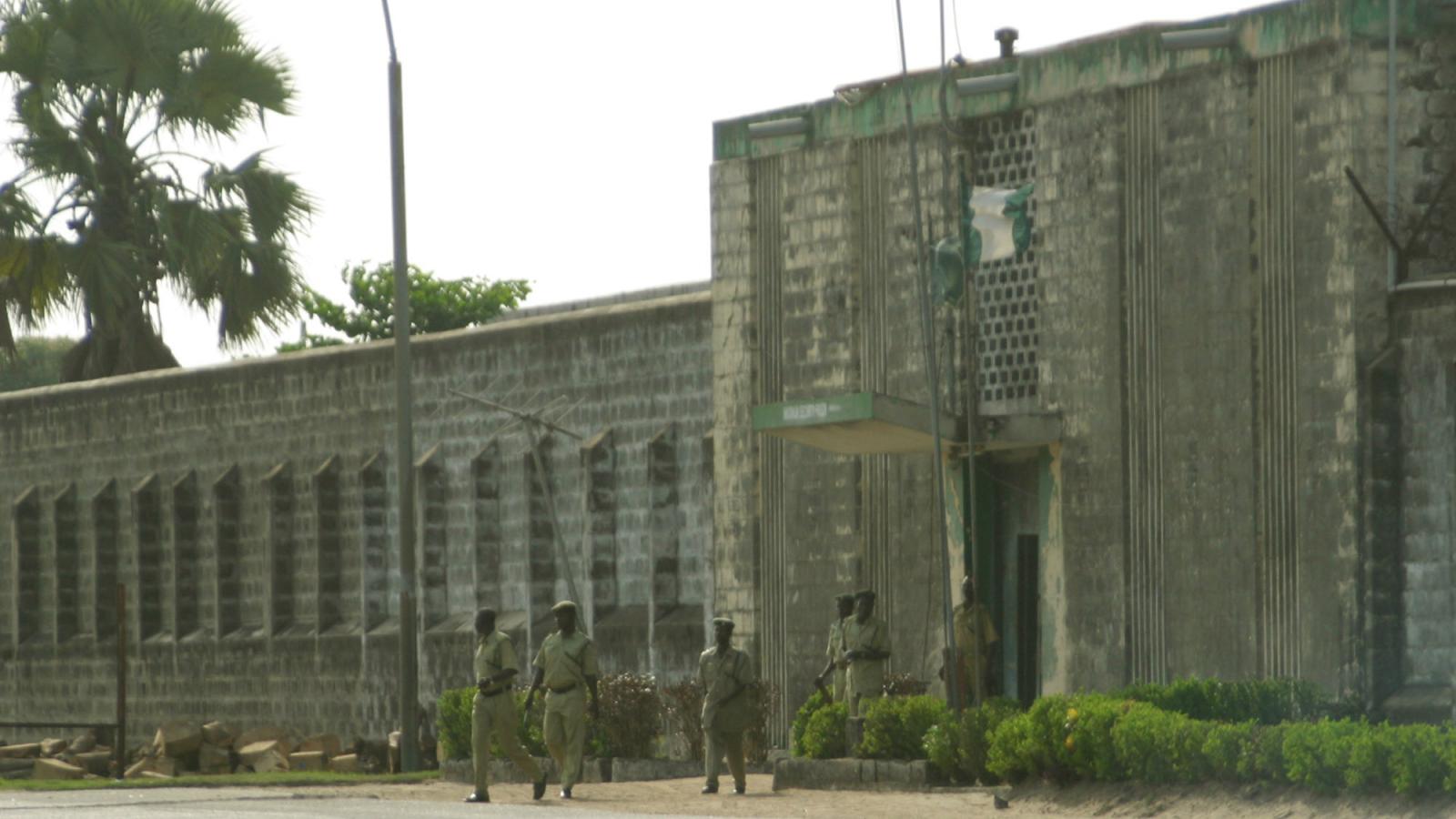 Prisons were supposed to be correction and reformation centres; where offenders were kept for a period of time to serve jail sentences before being released back to the society after confirmation of good behaviours by the prison authorities.
Unlike in the Western society where inmates themselves have admitted conditions are like those at holiday camps, with satellite television and video game consoles on offer as well as free bed and board. Prisoners also receive wages and cash bonuses for good behaviour, while drugs are cheaper in jails than they are on the streets. But that cannot be said of Nigerian Prisons system.
However, in spite of the contrary situation in the Nigerian Prisons, P.M.EXPRESS findings revealed that more inmates are rejecting the society and preferred to stay put in the prisons, some for the rest of their lives. According to our investigations, some of these inmates confessed that going back to the society was sort of going back to hell as they may not survive the situation out there and then chose to remain within the prisons facility.
Rita Nwaolu, 36-year old housewife, tasted the prison condition and thereafter pleaded with the Presiding Magistrates in Ejigbo, Lagos, to give her long prison jail term because the prison for her was better than the free society where she lived with her husband and children.
Rita was brought before the court for an alleged criminal offence. While she pleaded not guilty, the Magistrate denied her bail and was remanded in prison custody pending when her bail condition will be looked into.
However, when she got to the prison, she was treated with love and care both by the prisons authorities and some inmates. This changed her perception of the prison system comparable to the life outside in the society.
On the day her matter was adjourned for hearing, Rita changed her plea as she pleaded guilty and asked to be jailed and she got two years imprisonment. To the consternation of everyone present at the court, the married woman expressed joy and happiness publicly for the sentence as she marched on to commence her new life in prison.
For another suspect, Walter Ogwu, he described the prison as a place to have rest unlike the free society that was full of uncertainties.
The Delta State-born Ogwu was arrested and charged before the Isolo Magistrates' Court for stealing. He did not waste the time of the court as he pleaded guilty as charged and expected to be jailed immediately.
The prosecutor, Mr. Oje Uagbale, asked for adjournment to enable him present facts before the sentence but Ogwu became angry in the court and asked to be sentenced so that he will proceed to the prison.
Angry Ogwu told the Magistrate that he has gotten used to prison condition, had compared it and found out that life in prison was better than the society outside.
He revealed that he chose to go back to prison by deliberately committed an offence.
While these might be two of the numerous instances, Prisons and Police sources told our Correspondent that their investigations have revealed that many suspects are deliberately committing crimes in order to be arrested and sent to prison.
This was also corroborated by respected Human Rights activist and Founder of Solomon and Gabriel Foundation On Prison Reforms, Barrister Gabriel Giwa-Amu.
Giwa-Amu, who has made tremendous contributions to prison reforms, told P.M.EXPRESS that despite the bad condition of the Prisons, some inmates preferred to remain there than to be released back to the society.
He said that prison congestions will continue unless the social factors that made suspects to prefer prison to the society were checked.
A senior prisons official, who spoke on the condition of anonymity, confirmed Giwa-Amu's fears as the greatest contributory to the challenges of congestion.
A recent data from Nigeria's National Bureau of Statistics suggests Nigerian prisons may hold more innocent than guilty criminals. The report, covering data from 2011 to 2015, shows that 72.5 per cent of Nigeria's total prisons populations are inmates serving time while awaiting trial and without being sentenced.
Arrests over petty crime such as shoplifting and traffic offenses, some for frivolous offense such as "loitering", also often see people land in maximum security prisons without being charged. The alarming figures highlight key flaws in Nigeria's criminal justice system with proceedings often going on for years without conclusion.
Amidst the congestion challenges, some inmates would do anything to continue to stay in the Prisons.
The Prisons source disclosed that when it was time for the release of some of these inmates, they will hide, cry and plead to be allowed to remain in prison custody. He noted that the inmates always expressed fears of going back to the society due to the uncertainty of what they will meet there. He, however, said that they usually forced them out of the facility but that within days they will see many of them happily back in the prison as they had gone out to commit another crime.
P.M.EXPRESS spoke to experts on the new trends of inmates' choice of remaining in prisons at the expense of their freedom. The economic situation in the country was seen largely as the major factor with no available jobs to engage such people to earn a legitimate means of income and thus exposes them to crimes.
The stigmatization of inmates upon their release back into the society was also said to contribute significantly to their choice to remain behind the walls.
"In many instances whenever some of them were released from prisons, such convicts were usually isolated from the community and this makes it difficult for them to easily adapt. Since most people don't like to openly associate with the convicts or assist them during their rehabilitation period as they still tagged them criminals; it will be very difficult for such people to be integrated back into the society and that is the more reason they chose to stay put or find their ways back to prison," the official said.