Robber Thanks Police For Not Cutting Off His Hands
Posted on February 4, 2020
CYRIACUS IZUEKWE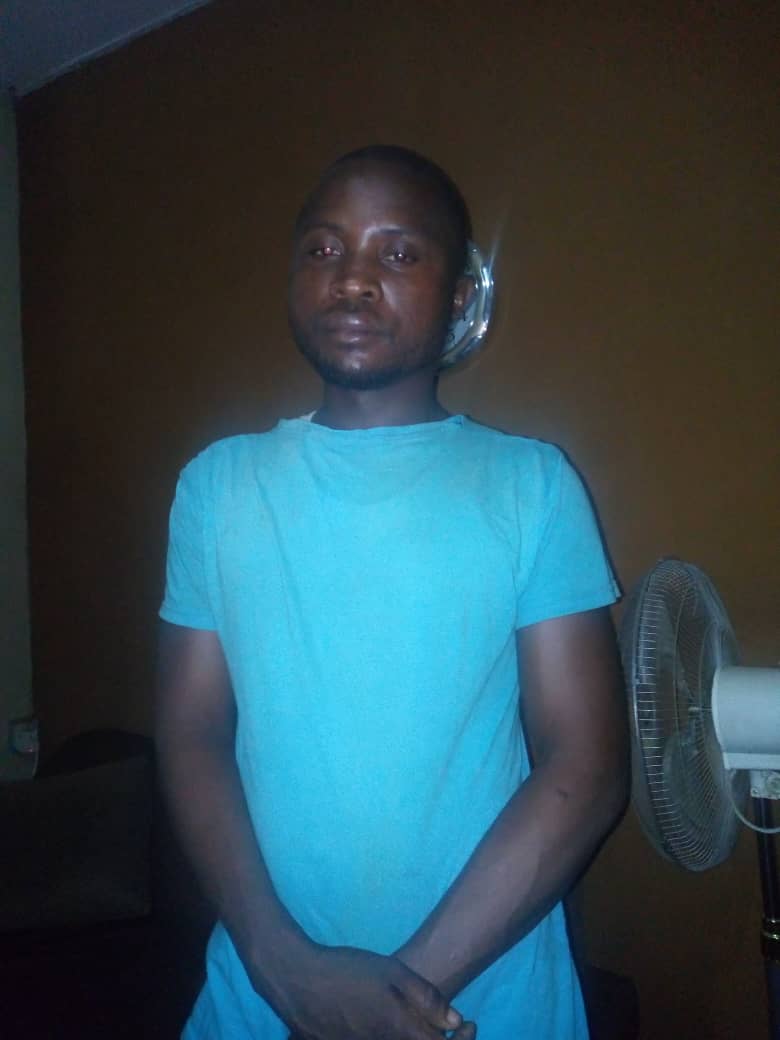 A 24-year old suspected armed robber, Jubrin Saidu, has expressed his gratitude to Police operatives from Ejigbo Division led by CSP Olabisi Okuwobi for not cutting off his hands after he was reportedly caught red-handed for stealing a motorcycle in Lagos.
P.M.EXPRESS reports that the suspect, Saidu, revealed that he hails from Kebbi State, where the home State complies with the Sharia law, which would have attracted cutting off his hands after he was caught in the act.
While he was being taken to the station, Saidu said he was lured into the act by one of his friends, who he identified as Yahaya, who managed to escape and he was eventually caught during the operation by the Police. He revealed that he came to Lagos two years ago and was selling wares.
Saidu was arrested at Jakande Gate in Ejigbo after he and his accomplice successful drugged a motorcycle operator, stole and went to hide his bike at Idi-araba area of Mushin.
However, on the second day, he went to the same area to steal another motorcycle but he was identified, arrested and detained at the Police Station for interrogation.
During investigation, Saidu reportedly told the Police that on 28th January, 2020, his accomplice, Yayaha, convinced him to follow him to Jakande Gate where they hired an Okada rider at Ailegun Road in Bucknor Estate, Ejigbo and to bring them back to Jakande on an agreed price. He said that the rider accepted and carried them to the place. While there, they gave him a can of malt they had drugged; he drank and slept off.
When the rider slept off, they then escaped with his motorcycle. Then the next day, the suspects, Saidu and Yahaya, went to Jakande Estate to steal another motorcycle but he was identified and apprehended.
When P.M.EXPRESS reporter visited the Police Station, some of the Okada riders were there narrating what happened and how they were able to identify Saidu.