Senator Adeola Yayi Never Made Any Comment On Igbos, Counsels Fake News Social Media Politicians To Connect With Real Nigerians  
Posted on August 12, 2022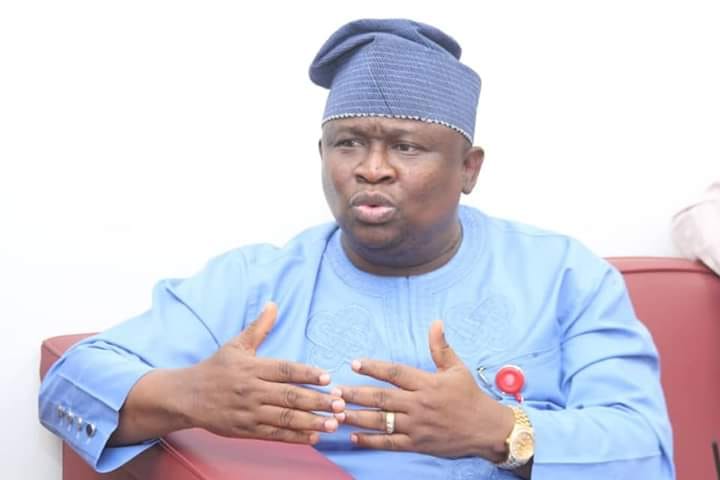 The lawmaker representing Lagos West Senatorial District and Chairman of Senate Committee on Finance, Senator Solomon Adeola, said that his attention has been drawn to a fake news item making the rounds on social media platforms to the effect that he said Igbos are the problem of Nigeria. 
On a good day, the false fabrication that originated from a fake Facebook account of one suspected 'Obidient' "Ifeanyi Darlington Mcipm", would have been ignored as the shenanigan of ungrounded activist trying to gain undue mileage for their principal from social media manipulation. However, when the derogatory, unattributed and false quotation was lifted by a suspicious blog and presented as news, the Senator thought it wise to debunk the entire statement and story as blatant and unmitigated falsehood that can only be conjectured bay a very sick and demented soul. 
For the records, Senator Adeola has been away on his annual vacation for the last three weeks and has not made any statement anywhere during this period. As can be seen from the original source of the statement, it was not linked to any event or place and could only have been fabricated from the sick mind of the author with the motive to de-market one of the strong loyalist and supporter of APC Presidential candidate, Asiwaju Bola Tinubu.
For the records, Senator Adeola in his largest senatorial district of Lagos West of some 12 million Nigerians of all tribes, represents more Igbos than most Igbo Senators in the Senate and probably more Igbos than one or two South East state with the Igbos heavily populating areas of his district like Amuwo-Odofin, Oshodi Isolo, Ojo, Ifako-Ijaiye, Alimosho, Mushin, Ikeja, Badagry LGAs and elsewhere.  
"There is no way I would deride a substantial part of my Igbo constituents that had elected me twice as their senator and bestowed on me the prestigious title of "Dike Di Ora Nma 1" (translated to "The Beloved Powerful Man of the Society") of Lagos State through all their traditional rulers as represented by Eze Uchechukwu Nwanchukwu, the Eze Ndigbo of Lagos state and other Igbo traditional rulers from Lagos West", the Senator stated. 
The Senator stated that the fake news of the so called 'Obidients' against him, which is part of a programme intended to attack all notable APC Presidential candidate supporters and loyalists as noted by the Tinubu Campaign Organisation only yesterday, will not make him to deride any patriotic Ndigbo in Lagos or anywhere in Nigeria as the 'Obidients' are merely misguided social media activists without roots even among Ndigbo of South East. 
"Our Presidential candidate in APC, Tinubu, is a cosmopolitan "city boy" with a record of engaging and bringing up many Ndigbos based on competence in Lagos and elsewhere with Mr. Ben Akabueze, the Director General of Budget Office of Nigeria as an example from his commissionership in Lagos State to national limelight. I am following his footsteps to the letter. I have among my personal staff in Abuja and Lagos responsible Igbos that can vouch that I am not an ethnic bigot based on their many years association with me. They are competent and unlike the 'Obidients' who want to win the Presidency from social media. I will never say or see Igbos as problem of Nigeria" he stated. 
The Senator restates his commitment to continue to represent all his constituents including millions of Ndigbo resident in Lagos West Senatorial District adding that in all his empowerment programmes so far benefits cuts across all ethnic groups as can be seen with published names and telephone numbers of Igbos among beneficiaries.
Categorised as : Uncategorized
No Comments »