Sir Emeka Offor's Niger Insurance Company Collapses
Posted on August 3, 2018
CYRIACUS IZUEKWE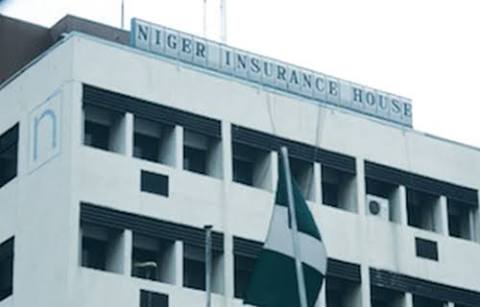 Niger Insurance Company PLC, one of the multi billion Naira business conglomerates of Sir Emeka Offor, may have collapsed over their inability to pay the premium of the policies of clients worth billions of Naira.
P.M.EXPRESS confirmed that hundreds of clients who had various insurance policies with the company were now trapped and frustrated as the company management had told them there was no money to pay them.
Their marketers, agents, managers and top officials at their various branches have gone underground and into hiding as they do not know what to tell their clients after several disappointments and lies.
It was gathered that their lives were not safe any longer having obtained money from people as policies and when the policies got matured, they could not pay those clients. Every day hundreds of clients troop to their branches demanding payment but there were not top officials to attend to them. The marketers and agents who convinced the clients to insure were now on the run as they had been unable to explain what happened.
P.M.EXPRESS gathered that at the Anthony Village branch of the company in Lagos alone, being managed by one Mrs. Nene, Niger Insurance company was owing the clients almost N1b and she had gone into hiding to avoid being attacked by angry customers.
When our correspondent contacted the Head Office on Lagos Island, the top managers confirmed that they were in a trying period and do not have enough money to pay their numerous customers who had policies with them.
One of the top management officers said that the company could not access their money because of the change in management and the crisis within the directors due to allegations of fraud. He said that an audit was carried out and it was discovered there had been massive fraud and the management were trying to put things right before they would attend to their clients.
P.M.EXPRESS investigation revealed that the company technically collapsed about three years ago and they had been managing the situation it until last year when it became obvious that they cannot continue to maintain their customers due to huge debts. It was gathered that they started paying in batches but since August 2017, it became more difficult to pay as customers whose policies matured increased and they became helpless.
Some of the victims who could not get their money back lamented that they were shocked that after they had told them that they do not have money to pay them, that they were not even proffering solutions to the problem.
It was gathered that agents and marketers who moved around to collect the policies from customers were no longer doing so because if they collect the money from clients and pay to the company, at the end they will not pay the clients thereby endangering their lives.
P.M.EXPRESS confirmed that Chief Emeka Offor had the greater share in the company through another company in which he was the chairman. Efforts to contact him failed as his known phone numbers were switched off.
Categorised as : Insurance, News
No Comments »