Stakeholders Decry Deforestation In C'River
Posted on December 10, 2022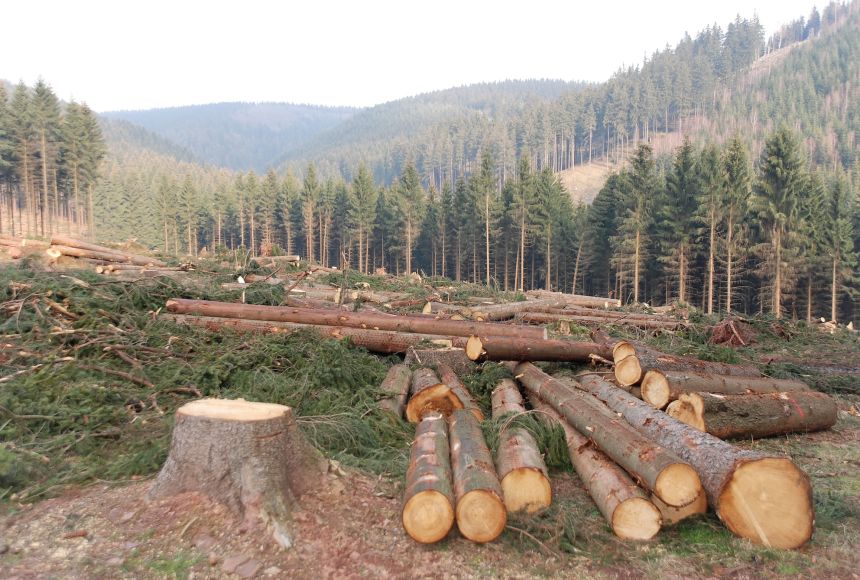 Stakeholders have raised the alarm over the massive deforestation in Cross River State and called for urgent action to stem the trend.
They spoke in Calabar at a Multi-Stakeholders' conference on deforestation in Cross River organised by 'We The People' in collaboration with other agencies.
Speaking at the event, one of the stakeholders, the Chairman of Boki local government council in Cross River State, John Ewa, called for the declaration of a state of emergency on the deforestation going on in Boki.
He said, "What I see practically is more hopeless than the picture painted by stakeholders. I call for a declaration of a state of emergency on Boki forests. I apologise to the people of Cross River State for being negligent about protecting the forest."
Ewa who accused security agencies of conniving with illegal loggers to perpetrate deforestation, said the solution to deforestation is to have a government with the political will to deal with the problem from May 29, 2023.
Other stakeholders called for immediate intervention to stop the massive deforestation going on in the state, adding that traditional rulers should play greater role in stemming the situation.
Prof Raphael Offiong said the state was moving beyond deforestation to forest degradation and listed forest fires,  landgrabbing, population growth among others as causes of deforestation.
Prof Ekpenyong Itam spoke on knowing the law governing forest resources so as not to destroy the forests.
"The greatest ecological threat is illegal logging. We are using obsolete approach to fight illegal logging," he said.
He said "the problem is that we have not developed policy to manage the threats," adding that a combined team of armed mobile forces could stop the illegal loggers.
Environmental rights activist, Dr Odiga Odiga said, "We are faced with a very serious issue of our lives. Beyond May 29, 2023, we need visionary leadership, the one that has the political will to stop deforestation.
"There is need for increased budgetary provisions to protect the forest and to plant local tree species for reforestation."
Ken Henshaw, Executive Director, 'We The People' said illegal logging was progressively getting worse, even as the Chinese and other non state actors are now involved.
He blamed the action of the government for the worsening deforestation.
The Executive Director, Rainforest Resources and Development Centre, Odey Oyama in his welcome remarks, said "Preliminary field survey carried out by the organisers of this conference, reveal severe destruction of the forest estates by armed forest bandits. This is despite government's ban on all forms of logging activities in the entire Cross River forest estate."
He said massive illegal logging takes place day and night resulting in deforestation.