Student Union Leaders Demand Removal of Babalakin As Unilag Pro-Chancellor
Posted on March 13, 2020
AISHA ABUBAKAR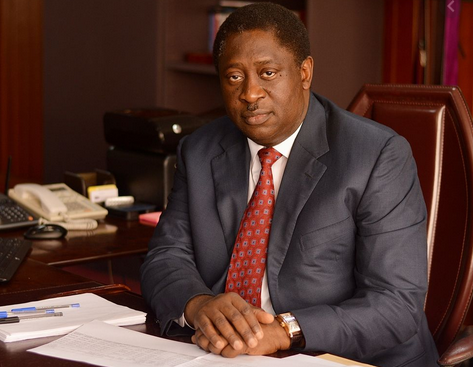 Scores of student leaders on Friday demanded the removal of Dr Wale Babalakin as the Chairman of the Governing Council and Pro-Chancellor of University of Lagos.
The protesters, chanting solidarity songs in front of the University gate, had with them placards that had inscriptions like "Babalakin Must Go", "Unilag not your Lagos-Ibadan failed road project" among others.
The protesters, mostly student union leaders, were also seen sharing fliers to passerby and motorists with different slogan renditions.
Tobi Hassan, who described himself as an alumnus of the university and one of the leaders of the protest, told our correspondent that the aim was for the demonstrators to express their displeasure at the leadership style of Dr Babalakin.
"Our message is clear and simple, Babalakin must leave. Enough is enough, he must go. He has not attracted a single project to our University since his appointment as the pro-chancellor of the University for about three years now. Rather, he has succeeded in polarizing our University with his divide and rule tactic. Dr Babalakin runs a draconian government as he unilaterally wrote for the cancellation of the university's convocation without recourse to other members of council," he said.
Hassan added, "we are using this medium to passionately beg President Muhammadu Buhari and the Honourable Minister of Education to see to the immediate removal of Dr Wale Babalakin as the pro-chancellor of the University of Lagos.
Babalakin, a Senior Advocate of Nigeria, has been embroiled in a controversy that led to the abrupt postponement of the institution's 51st convocation ceremony scheduled to hold from March 9 to 13, 2020.
The university's vice-chancellor, Prof. Oluwatoyin Ogundipe, had earlier on Monday held a press briefing at the institution's senate chamber, announcing that 13,489 graduands across various departments and faculties, including postgraduate and medical schools, would receive their certificates in different programmes and diplomas.
Earlier, the university's governing council chaired by Babalakin had approved a budget of N70 million for the ceremony, and advised the management to follow due processes in executing the event.
However, less than 24 hours after the briefing, the Ogundipe-led management received a memo from the National Universities' Commission, (NUC), ordering immediate suspension of the ceremony.
NUC, according to the memo, had responded to a directive from the Minister of Education, Adamu Adamu.
The minister, who was reportedly away in Germany on medical vacation, had acted on a letter addressed to the vice-chancellor by Babalakin, querying the management's 'audacity' to approve the activities lined up to mark the ceremony without his council's stamp of authority.
Since the present crisis started, many stakeholders in the University have expressed their dissatisfaction with the action of Babalakin.
Just two days ago, some members of the Unilag Chapter of the Academic Staff Union of Universities, ASUU, also staged a protest, calling for the removal of Babalakin as the Chairman of the institution's Governing Council.