Tamuno Winds Up As Envoy To Jamaica, Visits Jamaican Minister 
Posted on November 11, 2023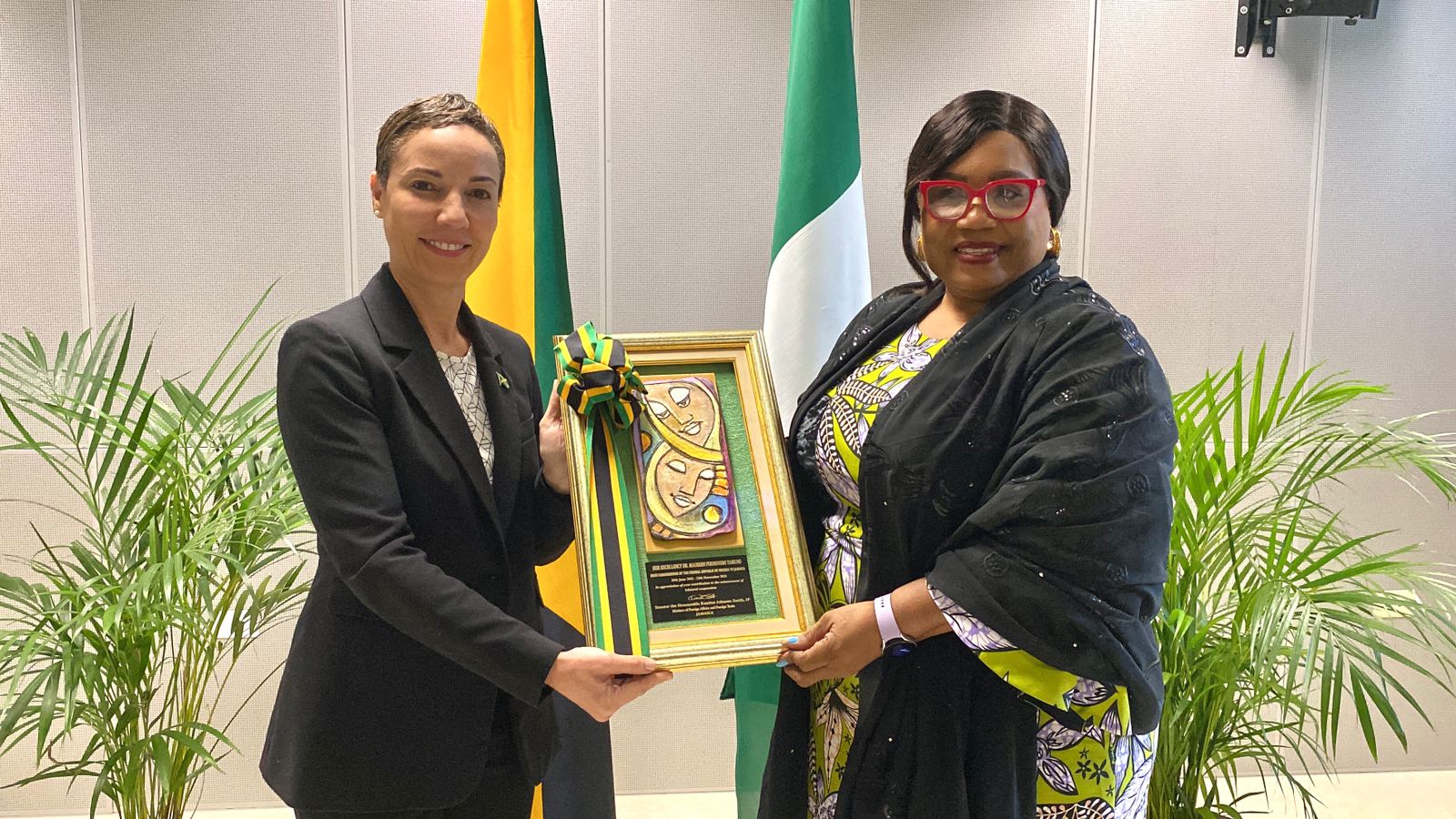 As she winds up her duty as Nigeria's High Commissioner to Jamaica, Her Excellency Maureen Tamuno on Friday paid a farewell courtesy visit to the Honourable Minister of Foreign Affairs and Foreign Trade, Jamaica, Hon. Kamina Johnson Smith.
The meeting was to intimate the host government of her successful tour of duty, as well as her subsequent departure.
Smith, while thanking Tamuno for her visit, expressed her sadness over her departure, while also applauding her contributions in advancing bilateral cooperation between Nigeria and Jamaica.
She further stated that Ambassador Tamuno has left behind a big shoe and hopes her successor would build on the achievements recorded during her tenure.
She wished Tamuno well in her subsequent endeavours.
Ambassador Tamuno was accompanied on the visit by top staff of the Nigerian High Commission in Jamaica including Mr. Tajudeen Abdulkadir the Minister/Counsellor, Mr. Isaac Akparobi – Finance Attache, Mrs Agatha Odika – Immigration Attaché and Mr Arafat Bage – Counselor Officer.
Ambassador Tamuno was appointed as Nigeria's High Commissioner to Jamaica in 2021 by former President Muhammadu Buhari.