Uber Partners With Nigerian Ministry Of Humanitarian Affairs To Deliver Meals To Children
Posted on May 21, 2020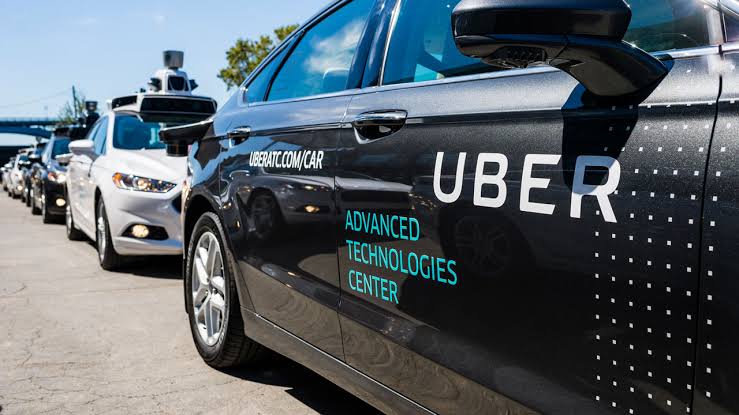 Nigeria has been identified as one of 36 countries at risk of an acute food crisis, with over seven million citizens needing reprieve just this year alone. The young remain most vulnerable, which is why food security and humanitarian assistance is a need. Uber is excited to announce its partnership with the Ministry of Humanitarian Affairs, Disaster Management & Social Development (MHA) in Nigeria to provide food packages to school children within Lagos and Abuja.
Last week, the MHA launched the Home-Grown School Feeding Programme, and with the assistance of Uber, will now have access to reach a greater set of communities. The partnership will effectively mobilise transportation of needed food parcels to over 260 identified food banks, to bring necessary relief and support for up to 70 000 households via the foodbank distributions. This allows over three million school kids to be fed, while further supporting governmental response teams towards curbing the outbreak.
"Partnering with the Ministry of Humanitarian Affairs, we are able to leverage our driver network to connect so many more locals in need with essential items. Aside from the economic opportunity that this provides drivers, this offers the liberty to move what matters, ensuring that communities most vulnerable get the assistance they need during these uncertain times," says Uber's Nigeria Country Manager, Ridwan Olalere.
Uber will also provide MHA front-line staff with transportation to and from food banks and drop-off points, which will provide the last-mile efforts to get to the most vulnerable communities.
The MHA on its part states that the distribution of Take-Home-Rations has been significantly expanded by the collaboration with Uber. Children will now have access to the nutrition they need to continue learning, while the ministry continues to work with the government and other stakeholders to further map out areas that are in need.
Safety remains a priority as all drivers and MHA staff will be provided with face masks and sanitizers, while they are required to adhere to the strict hygiene protocols and social distancing as imposed by local authorities.
Coming together, while staying apart is the greatest strength of any country and Nigeria is no exception. With partnerships like this, designed to assist those most susceptible, slowly the world over will stabilise and soon overcome.
Uber's mission is to help people get a ride at the push of a button – everywhere and for everyone. We started in 2009 to solve a simple problem – how do you get a ride at the touch of a button? With over 10 billion trips later, we've started tackling an even greater challenge: reducing congestion and pollution in our cities by getting more people into fewer cars.
Uber is available in sixteen cities in Sub-Saharan Africa (Cape Town, Durban, Joburg, Pretoria, Port Elizabeth, East London, Nairobi, Mombasa, Lagos, Abuja, Benin City, Abidjan Kampala, Accra, Kumasi and Dar es Salaam). Overall, the Uber network is available in over 10 000 cities in over 65 countries.