Veteran Broadcaster, Yanju Adegbite Joins Fresh FM Nigeria
Posted on November 17, 2020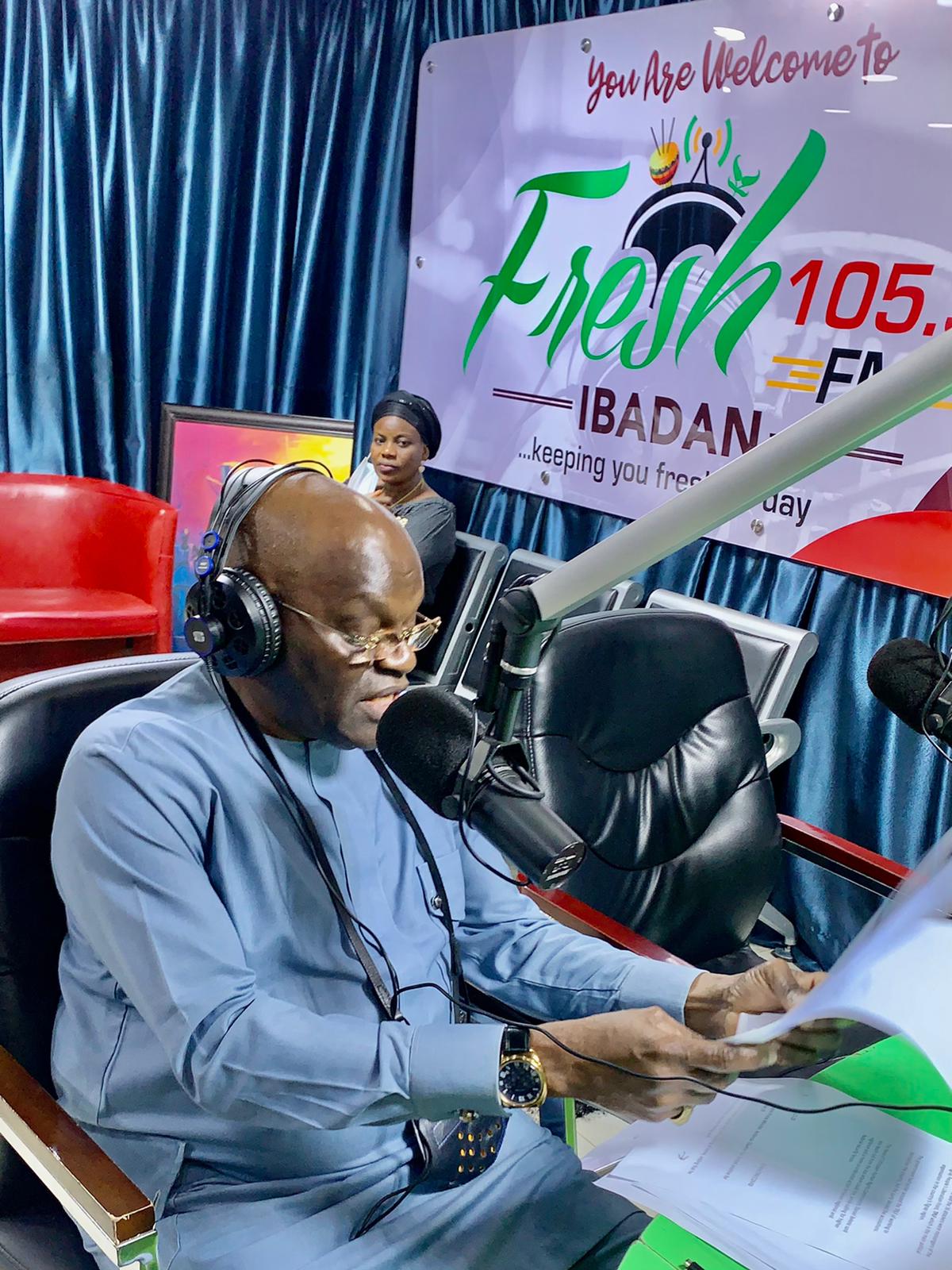 Foremost broadcaster and former Chairman, Broadcasting Corporation of Oyo State (BCOS), Mr. Yanju Adegbite has joined the services of Nigeria's fastest growing media empire, Fresh FM Nigeria owned by music icon, Dr. Yinka Ayefele, MON.
Adegbite, popularly known as the Music Merchant is a Studio Manager, Presenter, Newscaster, Disc Jockey DJ and Master of Ceremonies.
A formidable force to be reckoned with in the broadcast industry, Adegbite joined the services of BCOS in the 1970s as the first man to talk on radio and also on the television in 1982.
Speaking on why Fresh FM Nigeria decides to employ the veteran, Dr. Yinka Ayefele, the CEO of the company said, we always go for the best and we don't care what it will cost us to get things done rightly.
"Uncle Yanju is a big catch for us. We have a standard template we follow at Fresh FM Nigeria and that is why we remain number one. Not that we can pay for his services, in fact, it took us a lot of time to convince him to come onboard.
"What else do you think we can offer him that he has not achieved? But, we thank God he accepted our offer and I'm sure the younger generation of broadcasters will learn a lot from him".
At Fresh FM, we learnt Uncle Yanju as he's also known will be casting the news on selected days and also anchor FRESH PRESS programme, one of the flagship programmes of the station.
Adegbite trained at the School of Journalism and Television, Berkshire, United Kingdom and the Nigerian Broadcasting Corporation Training School, Lagos.