Violence: Coalition Of Associations In Computer Village Thanks Nigeria Police, Army For Coming To Their Rescue
Posted on October 24, 2020
MICHAEL AKINOLA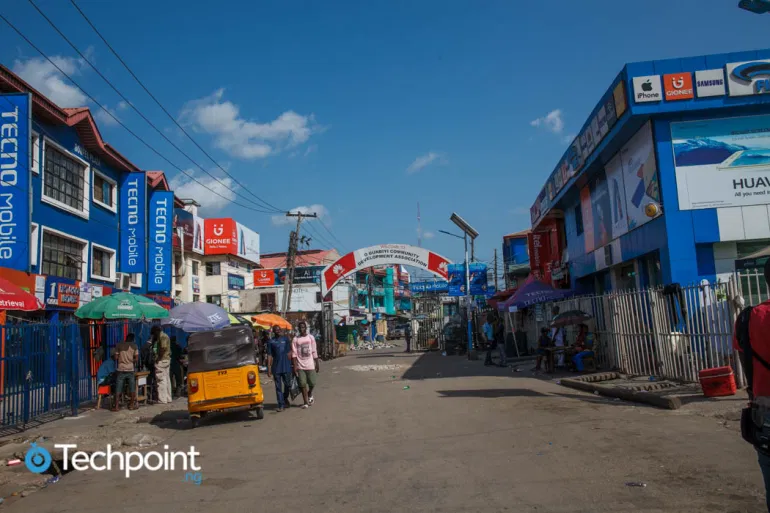 The Coalition of Associations in Africa's largest ICT hub, Ikeja Computer Village, has expressed their gratitude to the Nigeria Police and the Army for coming to their rescue following the attack by hoodlums, who attempted arson and looting of wares.
It will be recalled that since Tuesday 20th October, 2020, when #EndSARS protesters were shot by men purported to be in military uniform, Lagos State had been thrown into pandemonium. Government establishments were burnt, Oba of Lagos Palace looted, numerous BRT buses burnt.
So many Police officers and civilians had been killed and many Police stations got burnt in the process. Private businesses and shopping malls had not been spared as wares and properties of innocent citizens were all destroyed and looted as the whole thing was hijacked by hoodlums and criminal elements in the society.
Since Wednesday 21st October, 2020, the security operatives had been trying their best to restore normalcy. But just yesterday Friday 23rd October, 2020, an attack was reportedly launched by hoodlums on Computer Village, Ikeja area of Lagos.
P.M.EXPRESS gathered that it took great resistance by the security forces to wade off the hoodlums from Ikeja, which is host to the largest ICT market in Africa, the Area F Police Command, Ikeja Local Government Secretariat and many other government establishments.
Following the intervention by the Nigeria Police and Army, the Coalition of Associations in Computer Village has expressed their appreciation to DIG Leye Oyebade (DIG Zone 2), The Lagos State Commissioner of Police, CP Hakeem Olusegun Odumosu, the Area Commander Area F, ACP John Ali Zongo, Chairman Lagos State Task Force, CSP Olayinka Egbeyemi , the Commander, Nigeria Army 81 Brigade and all security officers, who came to the rescue of the ICT hub and the whole of Ikeja yesterday.
"We say Thank You to the all the security officers that intervened and prevented the hoodlums from unleashing mayhem on Computer Village and the whole of Ikeja.
Our hearts also go out to the families of all those who lost their lives during this trying period. We pray God to give them the fortitude to bear the losses."
"Our desire and prayer in the face of all of these is that a New Lagos and a New Nigeria will emerge" Timi David Famoroti, President, Coalition of Associations in Computer Village concluded.