We Support Hon. Onyeagucha For Speaking Our Mind – Orlu Peoples Assembly 
Posted on July 31, 2022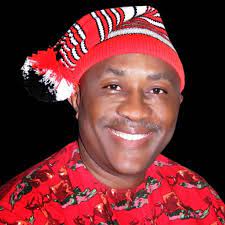 Orlu Peoples Assembly has condemned in entirety the recent statement credited to a group, called Orlu Political Consultative Assembly (OPOCA), demanding an apology from Hon. Uche Onyeagucha for speaking out against the ongoing killings in Orlu Zone.
In a statement signed by Chief Maxwell Anunobi, President, Orlu Peoples Assembly Worldwide, Dr Ray Egere, National Secretary, Sir Bon Ude, Chief (Mrs.) Ann Ikoro, Prof. Bede Ehiri and Hon Paschal Uju, the group said, "As patriotic leaders of Orlu zone, we are totally dismayed with the reaction of OPOCA, a group which is supposed to be in the forefront of condemning the killing goings in our zone. Rather than joining forces with Hon. Onyeagucha and other patriotic leaders in the state in speaking against the continued loss of lives and property in Orlu zone, the group allowed itself to be used against the people of Orlu. We condemn in totality the position of Orlu Political Consultative Assembly".
"We wish to use this opportunity to commend Hon. Onyeagucha's courage in speaking out against the incessant killings in the state generally and Orlu in particular and express our esteemed solidarity with and support for him."
"We also use this opportunity to call on all sons and daughters of Orlu zone living in Owerri zone to support Hon. Onyeagucha in his Senatorial ambition."
"We however, commiserate with the families of those who lost their loved ones in the unfortunate incident in Otulu and elsewhere pray God to give them the fortitude to bear the great losses."
"Orlu Peoples Assembly is hereby calling on the State Governor, His Excellency Senator Hope Uzodimma, to disband the Ebubeagu security network and at the same time engage all relevant stakeholders in the state to join hands and restore peace and tranquility in Imo state."
Long live Orlu Peoples Assembly!
Long live Orlu Zone!!
Long live Imo State!!!
Long live the Federal Republic of Nigeria!!!!
Categorised as : News
No Comments »