Winning Taekwondo Gold For Team Lagos And Receiving Cash Rewards Made Me So Glad, Says Arinola
Posted on April 8, 2021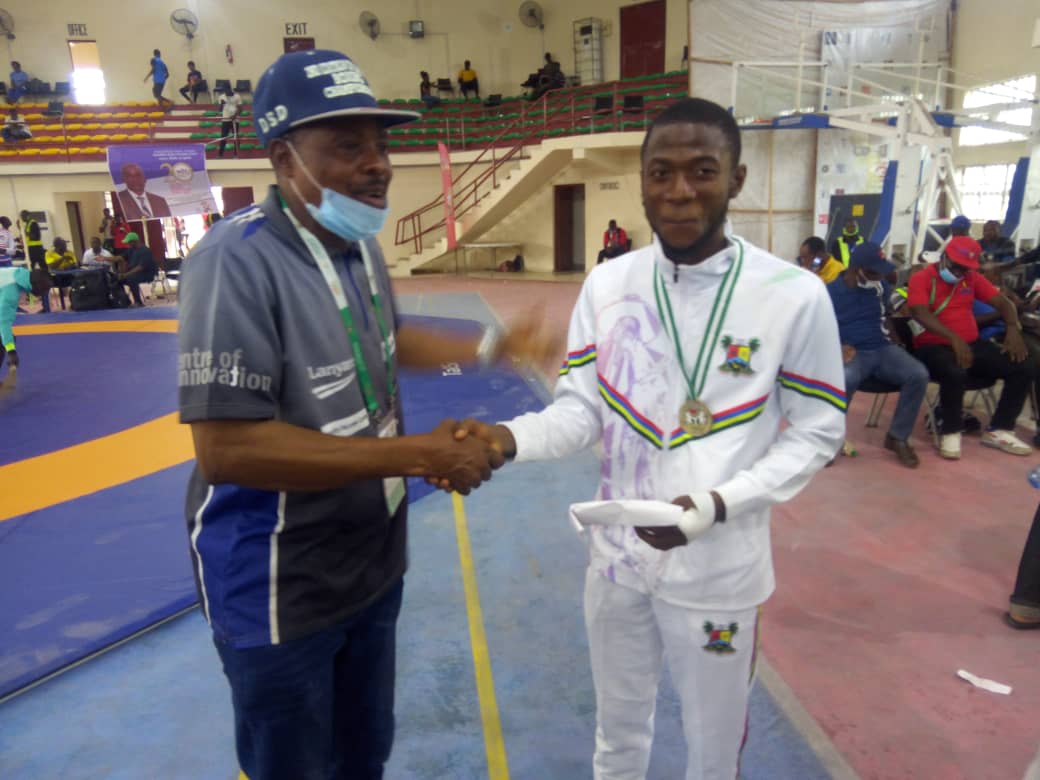 To a 27 year-old Abdulateef Arinola, an Electrical Engineering graduate of Ladoke Akintola University, who is currrently looking for employment, winning a gold medal in taekwondo fin event and at the same time receiving a cash reward from Lagos State Sports Commission was the biggest happiest moment of his outing in the ongoing 20th National Festival holding in Edo State.

Arinola defeated Aliyu Salisu from Yobe State in the final of -54kg fin event on Thursday inside the Indoor Sports Hall of University of Benin (UniBen).
He was decorated with the gold medal won by the organisers of the festival, while he received the sum of N25,000 courtesy of instant reward package from the management of Lagos State Sports Commission.

P.M. EXPRESS observed that Arinola was visibly elated when the Director, Sports Development of the Sports Commission, Mr. Moses Kolawole handed over the cash reward to him.

When asked what was the caused of his sudden change of emotion when he collected the cash, Arinola said: "The cash reward is very motivating to me and it came in the right time. This shows that my sweat and determination to fight for gold were not in futility. I thank the Lagos State Sports Commission for this gesture. I am so happy winning gold medal for Lagos State."

He has this message for the other athletes who are still competing in the ongoing festival. He said: "I want then to work very hard and enjoy the games, and thank goodness,we have people at the helms of affairs in the Sports Commission, who always notice what we are doing and are ready to reward our efforts.