Woman, 70, Arrested Over Land Scam
Posted on March 24, 2020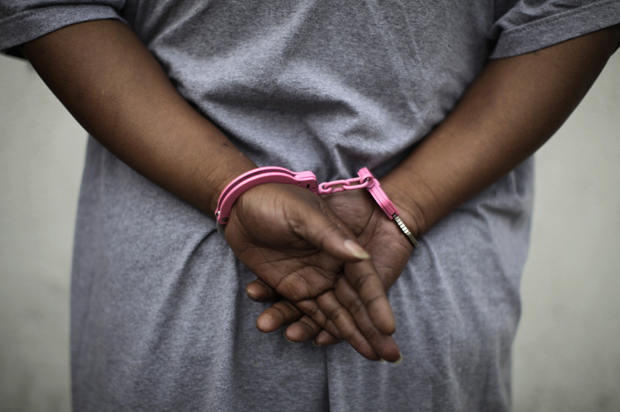 CYRIACUS IZUEKWE
A 70-year old woman, who had been selling a particular parcel of land for 30 years to different people for about N90m and still retained the land through diabolical means, has finally been demystified and arrested by the Police at Isheri Oshun Division in Lagos.
P.M.EXPRESS reports that the woman, Mrs. Niyimotu Onisemo, was arrested by the Police operatives from Isheri Oshun Division led by CSP Chike Ibe, following report that she sold the same land again to one Mrs. Adetundun Marsh to the tune of about N6m and denied her possession after she had made payment.
According to the residents, the two acres of land in question, nicknamed "buy and die", is actually owned by Mrs. Onisemo and is located at Isheri Oshun, which she had been using to scam innocent buyers for many years.
It was gathered that once anyone shows interest and buys the land, something will happen to the buyer and he or she will not return to take possession of the land; that it is either the buyer dies along the line or forgets about the land and the woman, Mrs. Onisemo, will still retain it and sell to another unsuspecting person.
This was said to have been going on until recently when Mrs. Marsh bought the land and wanted to take possession. It then became an issue and she reported the alleged fraud to the Police.
The Police then arrested Mrs. Onisemo and detained at the station for interrogation. During investigation, it was discovered that Mrs. Onisemo had constantly been selling the same land to different buyers and at the end of the day she still retains the land.
Having been found culpable, the Police charged her before the Ejigbo Magistrates Court for the alleged fraud.
She pleaded not guilty.
The prosecutor, Supol Kenneth Asibor, then asked the Court to give a date for hearing since she pleaded not guilty to enable the Police to prove that she actually committed the offence.
The Presiding Magistrate, Mr. T.O. Shomade, granted her bail in the sum of N5.98m with two sureties in like sum. She was remanded in prison custody pending when she will perfect her bail conditions while the matter was adjourned till 20th April, 2020.