Woman Docked For Marrying 2 Husbands Same Time
Posted on September 17, 2022
AISHA ABUBAKAR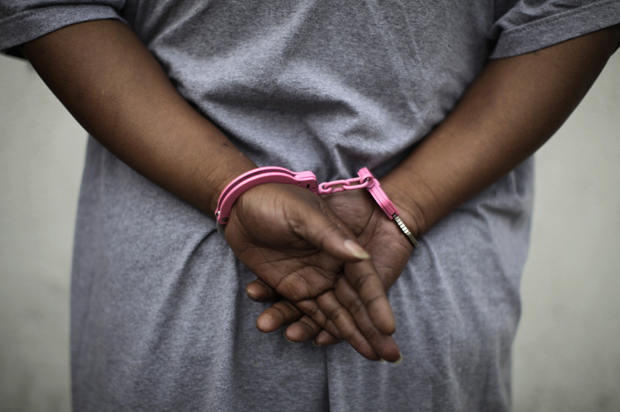 A woman, Mrs. Awawu Haruna, has been arrested and charged before a Family Court for bigamy by getting married to two husbands at the same time in Kwara State. 
P.M.EXPRESS reports that Mrs. Awawu and her father, Alhaji Haruna Danjuma, contracted the marriage to another man, Jemilu Bahause, while still married to Sule.
Both Awawu, father, Danjuma and her new husband, Bahause, are presently cooling off their heads in Ilorin Correctional facility for taking the step to marry someone else while still married to another man.
The trio landed in trouble after the legal husband, Sule, filed a suit against his wife, Awawu and her dad at the Kwara State Family Court.
In the suit, Sule told the Court that his wife, Awawu, got married to another man without the dissolution of their marriage and his father-in-law played a prominent role in the marriage with her daughter under Islamic Law and rites.
An embattled Sule revealed that his wife's father played a prominent role in facilitating her marriage to another person whilst they are both still legally married on 6th August, 2022.
He lamented that the father-in-law, facilitated another marriage between his daughter, Awawu and Jemilu Bahause while the marriage contract with him was still subsisting.
"Alhaji Haruna Danjuma, who is the father of my wife, Awawu, to conceal the illegality, relocated her daughter and the new husband, Jemilu Bahause, to an unknown location and they have since been living together as husband and wife," Sule told the Court.
The Presiding Magistrate, Abdulraheem Bello, adjourned the matter till 26th September, 2022, for hearing and ordered the new couple and the father-in-law to be remanded in the Federal Correctional facility, Ilorin, the Kwara State capital.