Workaholic Imo SA (Special Duties), Nze Chinasa Nwaneri: Picture-Of-The-Day
Posted on September 10, 2021
NJOKU MACDONALD OBINNA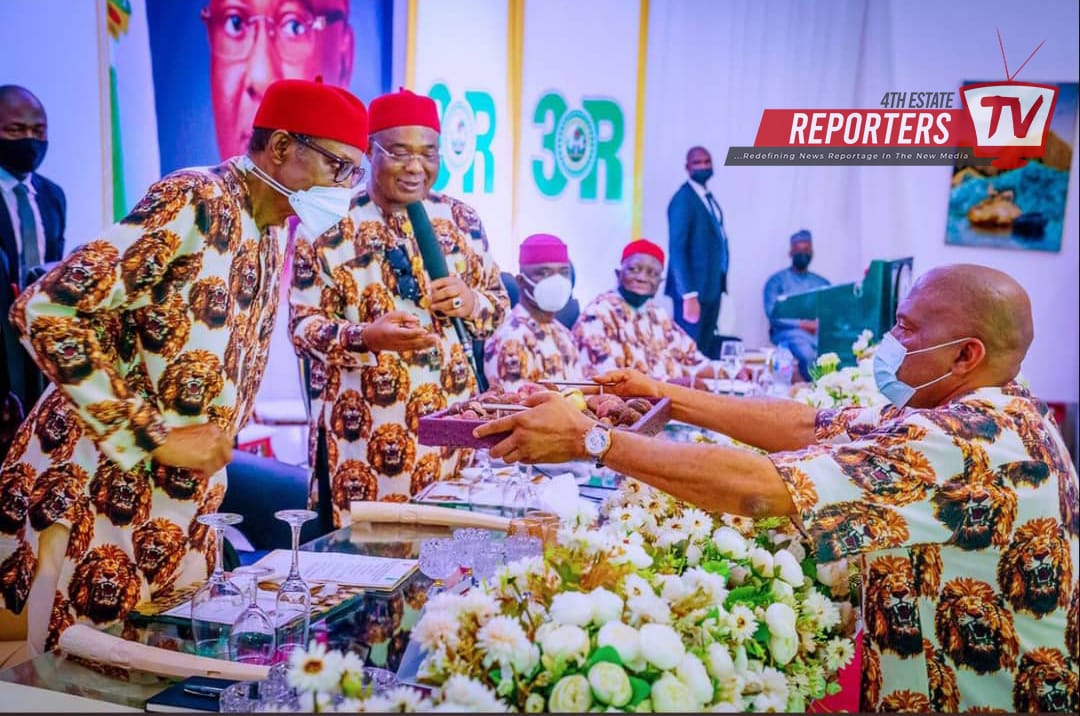 The last time Imo had a very influential, proactive, articulate, dynamic, youthful, useful and friendly Chief of Staff to the State Government House was during Owelle Rochas Anayo Okorocha 's Rescue Mission Administration; when the Nkwerre born Land Surveyor turned politician, Ugwumba Uche Nwosu, occupied that strategic position.
Apart from being a member of the Kitchen -cabinet of the then governor and his first son in-law, Chief Uche Nwosu commanded a wider spectrum of followership and also enjoyed unprecedented solidarity, especially among Imo youths.
While Barr. Chris Okewulonu held that position during the short-lived Rebuild Imo Administration under Rt. Hon. Emeka Ihedioha , he could only share some, not all, the above sterling political attributes of his immediate predecessor, Ugwumba Uche Nwosu .
Like Barr. Chief Chris Okewulonu, like his immediate successor, Barr. Nnamdi Anyaehie; the two veterans and state actors share similar qualities of enthroning the government they work(-ed ) for.
However, in the minds of the pundits, conservatives and keen observers of Imo politics, both men are qualified to be rated as members of the cabal in the government they serve(d).
Away from the above casual analysis, another important top government functionary in the Shared Prosperity Administration under Senator Hope Uzodimma, is his SA Special Duties, Nze Chinasa Nwaneri, popularly known as Nasa Holdings, by his close friends and political allies.
Well trimmed, tall, handsome, bold and with a commanding voice, the SA to Imo State Governor on Special Duties, Nze Chinasa Nwaneri, is every good thing wrapped in one package that any responsive State Governor could ever wish for. Workaholic, proactive, and highly protective of his Boss; Senator Hope Uzodimma.
The fair in complexion Nkwerre born businessman turned political warlord, Nwaneri, has continued to dominate discussion in the cyberspace aftermath a 'Recovery Mission' by the Imo State Government led by a former Commissioner for Lands, Survey and Physical Planning , Hon. Barr. Enyinnaya Onuegbu.
In that singular operation by the Shared Prosperity Administration to recover Royal Spring Palm Estate Owerri, allegedly built with state funds and said to belong to the wife of former Imo Governor, Her Excellency, Nkechi Okorocha, Nze Chinasa Nwaneri was not only visible but also physical in his avowed efforts to ensuring full enforcement and compliance of the State Government's recovery directive as compelled by Imo people.
His dogged disposition in the field notwithstanding, a friendly Nze Chinasa Nwaneri has carried to the latter his official assignments as SA Special Duties to the state governor; coordinating his itinerary for the day-to-day running of governance while ensuring that numerous appointments are kept , calls from home and abroad returned, surveillance and clearance before the arrival of the State Governor at any function.
Outside and beyond this, the Nkwerre born SA Special Duties to Governor Hope Uzodimma also adds protective political dimension to the advice he gives to the governor , not just as his aide, but as one of his longest serving and trusted political allies.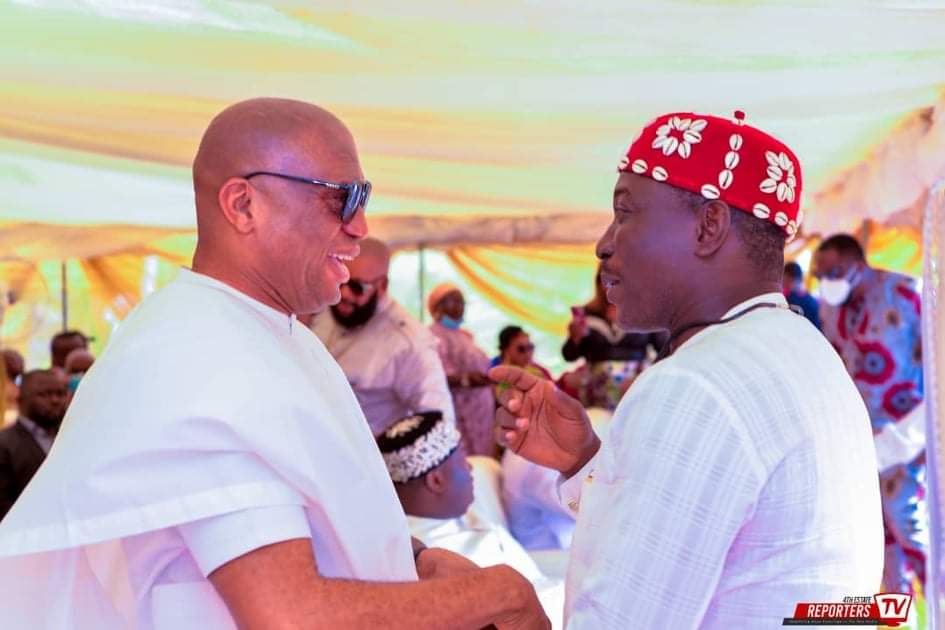 Yesterday, as President Muhammadu Buhari visited the Eastern Heartland on a State Working Official Visit to commission some projects built by Senator Hope Uzodimma, the workaholic SA Special Duties, Nze Chinasa Nwaneri, became too visible and spotted in every corner; monitoring, organising, serving and also giving directives to both State and National protocol officers carefully selected for the epoch-making Presidential Visit.
Just like the Imo former Chief of Staff, Ugwumba Uche Nwosu, any dispassionate and critical analysis will agree with this reporter that the SA Special Duties to Governor Hope Uzodimma, Nze Chinasa Nwaneri, does not only have the attention of the State Governor, but has also earned his trust; undiluted and unflinching loyalty.
From the above therefore, he is most qualified to grace the picture of the day on this platform.
Njoku Macdonald Obinna writes in from Owerri, the Imo State capital.