Fake Police Officer Nabbed While Attempting To Extort Money
Posted on February 12, 2018
CYRIACUS IZUEKWE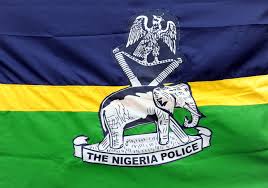 The popular saying that every day for a thief but one day was for the owner recently played out when a fake policeman was nabbed in his act in Lagos.
A 37-year old Bassey Ogbu  who had been pretending to be a police officer was apprehended on the high way while attempting to extort money from motorists.
The incident happened at Agidingbi area of Lagos where Ogbu reportedly mounted a road block to extort money.
He was charged before a Lagos court and remanded in prison custody.
P.M.EXPRESS reports that luck ran out on him when a team of police officers on the surveillance saw what he was doing and accosted him to know if he was really an officer which he insisted to be.
However, the officers demanded for his Police ID card. Although he brought one a Spy Police ID which turned out to be fake.  He was immediately arrested and detained at the station.
P.M.EXPRESS scooped that at the station, he confessed that he was not a police officer, that he forged the Spy Police ID to impersonate as a means of survival.
He was charged before an Ogba Magistrates Court for impersonation and forgery under the Criminal Code. He pleaded not guilty.
The presiding Magistrate, Mr Akeem Fashola .granted him bail in the sum of N100,000 with two sureties in the like sum.
He was remanded in prison custody pending when he will perfect his bail condition.