Fuel Scarcity: It's A Shame But…Says Osinbajo As He Sells Fuel In Lagos
Posted on December 25, 2017
FUNSHO AROGUNDADE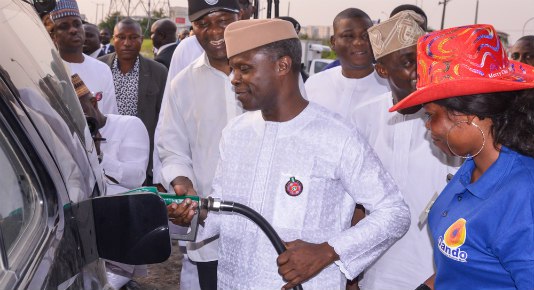 Nigeria's Vice President Prof. Yemi Osinbajo has described as a shame the discomfort Nigerians are experiencing as a result of the fuel scarcity at such festive period as Christmas.
The VP, who stunned motorists waiting to buy petrol at an Oando filling station in Lekki, Lagos on Sunday when he began dispensing fuel from the pump, expressed the federal government regret and assured that in a matter of days, the problem will be resolved.
"It's such a shame that Christmas has been, to some extent, with this sort of discomfort. This is deeply regretted, and l know that, despite the resilience and strength of people in Lagos and the Nigerian people, we would see ourselves through this and will enjoy our Christmas and have a great new year," he said.
The 60-year-old Nigeria's number two engaged with citizens and staff of the filling stations as he went pump by pump to get insight on their experience, especially the wait time.
He assured motorists who had queued for hours to get the elusive product that his boss, President Muhammadu Buhari, was doing everything possible to quickly resolve the fuel shortages experienced across Nigeria.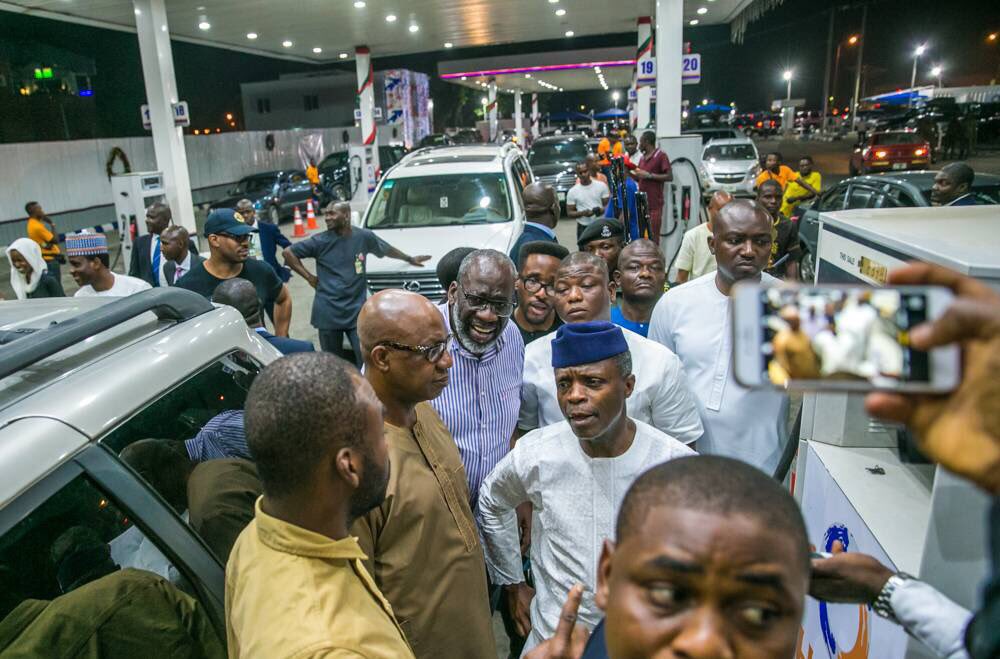 Osinbajo, who was accompanied by the Minister of State, Petroleum Resources, Ibe Kachikwu, noted that the Federal Government was moving as quickly as it could to solve the fuel crisis and reduce the difficulties Nigerians are currently facing.
"We are trying to move as quickly as we can. Obviously, people have gone through a lot of pain and anguish in the past few days, and that is deeply regretted. We were trying to do what we can to move as quickly as possible and there is certainly enough products to be able to solve the problem.
"We will be able to solve the problem; the short period of scarcity is quite a bit of burden, but we know that so long as products are enough and the trucks coming out and feeding the stations, this will be over very soon.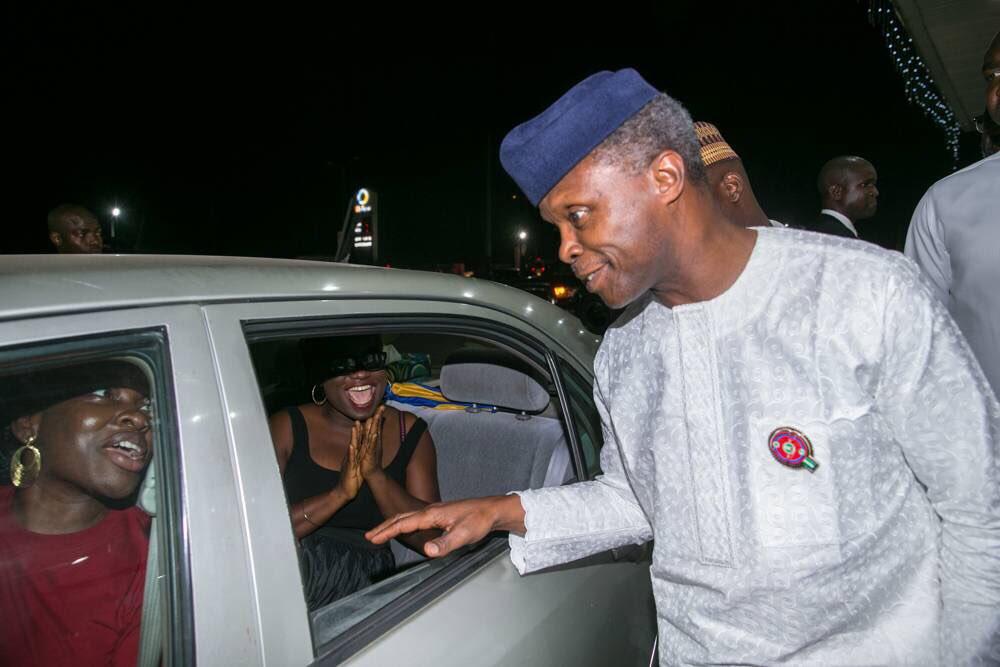 "I am going around with the Honourable Minister of State for Petroleum Resources here in Lagos to ensure that first the trucks are being loaded from all the depots, and also looking at the filling stations to see that things are moving on very well.
"The GMD of the NNPC is also working in Abuja to see that things are moving quickly and we are moving around the country. So we expect that it will be resolved very quickly.
Osinbajo, who was received at the Oando Station by station owner, Bashir Fakorede, made similar surprise stopover at a Hayden Filling Station also on the Lekki axis of Lagos.
Osinbajo was welcomed by the chairman of Hayden, Dapo Abiodun to the station.