How GlobeTech Digital, Fake Data Plans Provider Is Defrauding Nigerians
Posted on January 21, 2018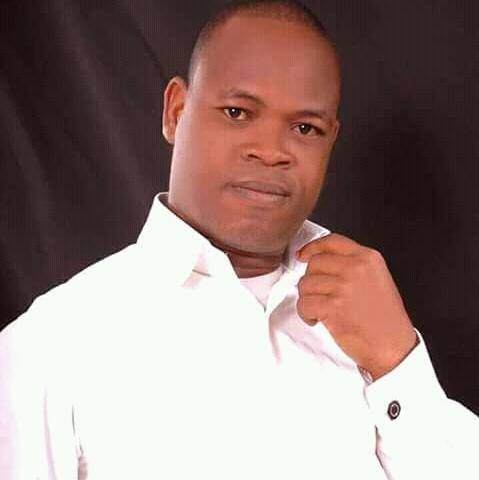 Ayo Johnson (This may not be the real name) 
A Nigerian, using the name of a company, GlobeTech Digital Network, has been defrauding Nigerians of their money with the promise of providing data to subscribe on various mobile networks and cable television subscriptions.
With the name Ayo Johnson, GlobeTech Digital Network, has been using various social media platforms to advertise his fraudulent services to many Nigerians who have fallen victims of his scam.
A sample of his advertised service reads:
​"GLOBETECH​ DIGITAL NETWORK PACKAGES.
Get the Cheapest and most durable Data Plan from a reliable seller with 24/7 Customer Service with high prestige and confidence.
_____________________________
📲 ​MTN DATA BUNDLE​
3GB =  ₦1000
7GB =  ₦2000
14GB = ₦3000
Validity:3months (90days)
📲ETISALAT DATA
4GB =   ₦1000
4.5GB = ₦1500
8GB =    ₦2000
14GB =  ₦3000
Validity:1month (30days)
📲 AIRTEL DATA BUNDLE​
3.5GB =₦1000
8.5GB = ₦2000
15GB =  ₦3000
Validity:1month (30days)
📲GLO DATA BUNDLE​
4.5GB = ₦1000
9.5GB = ₦2000
15GB =  ₦3000
Validity:1month (30days)
To check bundle balance​​
MTN =         * 461*2#
ETISALAT= * 229*9#
GLO =          * 127*0#
AIRTEL =    * 123*10#
DsTv 1Month N3,700.
4months N5,500. Gotv 1Month N1,650.
4Months N2,100. 9Months N3,900.
1Year N6,200.
ST 1Month N1,250. 4Months N1,950.
4Month N2,000. 1Year N5,700.
✅To order now
Whatsapp/Call me on +2349069127963.
✅only interested MTN/Glo/9mobile & AIRTEL subscribers are expected to pm.
✅Your data will be ​delivered​ immediately your payment is verified.
✅ ​Not a scam, code nor cheat​ .
Your patronage will highly be appreciated.
Connect easily with friends .
​KINDLY BROADCAST TO FAMILY AND FRIENDS​.
Call/Whatsapp me on +2349069127963″
PM EXPRESS investigations revealed that Ayo Johnson (name may not be real) usually promised his victims that,  after payment for any of the service through a Diamond Bank account number 7784378399 with the Ayo Johnson, the unsuspecting Nigerian will receive the data for the amount paid  in less than seven minutes.
"It will not be up to 7minutes for you to receive the data immediately you are done with the payment for the data.It's fast in browsing without any problem, " Johnson told one of his victims.
His mode of his operation is very simple.
After the victim might have transferred the money and he was informed, Johnson in his fraudulent intention would inform the person that he doesn't receive the alert. He would then impress on the person to send the debit alert of the money sent to him for confirmation or wait for sometime for him to receive the alert before he would give the person the subscription paid for. This waiting game might take a whole day.
If the victim now make call to him, he would plead that the data would be sent. But after waiting for non existence data, a call to him by the victim will not be picked, while subsequent calls will later be blocked by him.
In one of his conversations with one of his victims, Ayo Johnson said he is based in Asaba, Delta State, but hails from Ondo where his grandfather came from. He disclosed that his father migrated to Asaba where he is currently residing.
Further investigations at the weekend revealed that this same scammer is using another username Dataweekend1  on Nairaland, the same message with the phone number +2348132988354 to  perpetrate his fraudulent act.