I Haven't Followed My Father To PDP -Atiku's Daughter
Posted on December 6, 2017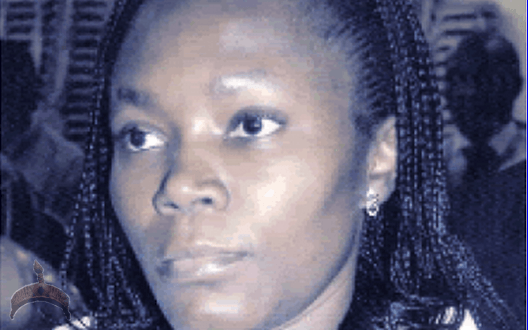 Ms Fatima Atiku-Abubakar, one of former vice president Atiku Abubakar's daughters and Adamawa State commissioner for health, has said she has not followed her father to the opposition Peoples Democratic Party, PDP.
Fatima, in a chat with the online newspaper, PREMIUM TIMES said she is currently preoccupied with the duties of the state.
"I have not resigned and I am performing my duties as the representative of H.E the Governor on all health matters in the state," Fatima stated Wednesday morning.
Fatima, 45, a medical doctor and first child of Atiku, was appointed commissioner in August 2015.
Her rebuttal comes a day after The Sun Newspaper reported that she had stepped down from Governor Jibrilla Bindow's cabinet with seven other commissioners.
The paper further reported that the officials resigned because of their loyalty to the former vice president.
But at least two out of the eight commissioners mentioned told PREMIUM TIMES they have not resigned.
Yayaji Mijinyawa, the commissioner for land and survey who was listed amongst those that purportedly resigned, also said he hasn't resigned.
"It's not true," the official said.
On Sunday, Atiku returned to the PDP for the third time since 2007 when he left the party after serving eight years on its platform as a vice-president.
The move came a little over a week after he resigned from the All Progressives Congress.
He is expected to slug it out with the incumbent President Muhammadu Buhari in 2019, if his recent signals of a possible re-election bid take hold.
The development has triggered speculation of a looming mass defection from APC, especially amongst Atiku's loyalists.
The APC has, however, said no such mass defection will occur.
Atiku himself had stated that many political heavyweights in the APC are already laying the groundwork for their resignation from the party, saying most are disillusioned with the Buhari administration.
Governor Bindow, widely seen as Atiku's political protégé, has said that he has no immediate plans to follow the former vice president to the PDP.
But some of his commissioners may quit and decamp to the major opposition party, it was learnt.
Some of them have already told Atiku of their intentions to resign, but the former vice-president advised them to remain in cabinet and keep earning their salaries, according to a source close to both the former vice president and the Adamawa cabinet.
"He pointedly told them that there's no need to be in a hurry to resign since campaign has not even started," the source said.
"They currently earn more than N400,000 per month and that's not something they should forfeit when they don't have something immediate to start doing."