Man Bites off Mother-In-Law's Finger For Scattering His Marriage
Posted on March 25, 2017
CYRIACUS IZUEKWE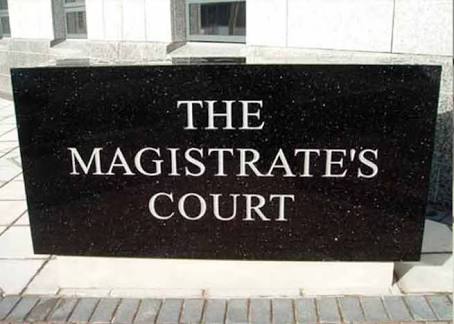 A 27-year-old, Oluwaseyi Omoniyi, has vented his anger on his mother-in-law, Yinka Onigbinde, over her involvement in the challenges his marriage was facing by allegedly bitten off one of her fingers in his home in Lagos during a scuffle. 
P.M .EXPRESS gathered that Omoniyi bite her finger hard  to the extent that part of it fell down and could not be replaced back.
The incident happened at Omoniyi's residence at 14 Wale Adebayo  Street, Pipeline, Idimu, Lagos. It was gathered that the mother-in-law went to Omoniyi's house to take away her daughter`s property after she had reportedly encouraged her to leave her husband.
Our correspondent learnt that Omoniyi who hails from Kogi State married his wife from Ondo State and after their first child, they started having issues over interference by the wife's family  before the incident happened.
The mother-in-law was taken to the hospital after serious injury from Omoniyi's action. The matter was reported to the police who arrested and detained Omoniyi.
At the station  Omoniyi told the police that the victim was interfering in his marriage, a situation that led to the collapse of the marriage and the wife  packed out of his house.
He said when his wife moved out, she left some of her property, but the mother-in-law still came around to take them away.
P.M.EXPRESS gathered that it was during the disagreement and dragging of the property that the victim pointed her finger into his mouth and with anger he bite off one of the fingers.
He was charged before a Magistrate court sitting in Ejigbo with assault under the Criminal Code .
He pleaded not guilty .
The presiding Magistrate, Mr A.A. Fashola, granted him bail in the sum of N50, 000 with two surties in the like sum.
He was remanded in prison custody pending when he will perfect the bail conditions.The matter was adjourned till 10 April 2017.