Man In Trouble Over Free Wife Who Died During Pregnancy
Posted on June 17, 2017
CYRIACUS IZUEKWE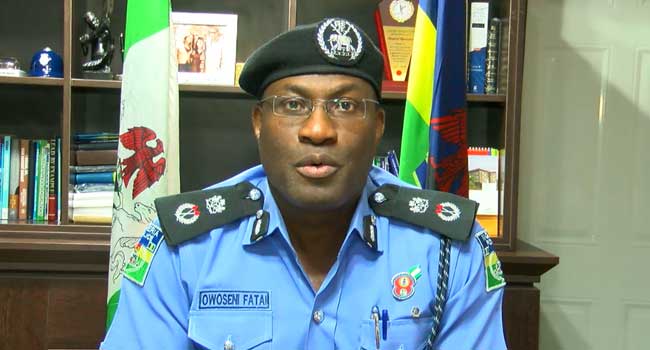 A man identified as Chudi has landed in trouble after he reportedly took custody of a woman, Ginika as wife without paying her bride price and the consent of her family in Lagos .
P.M.EXPRESS reports that the woman died last week at an undisclosed private hospital where she went to deliver her third baby.
It was gathered that when the supposed husband, Chudi went to the deceased family to report the death, he was arrested and handed over to the police for abduction and suspected murder.
Both the suspect and the deceased are from the South East and cohabited at Idimu, suburbs of Lagos with their children before the unfortunate death.
The matter was reported to the Police at Area M Command, Idimu following a petition by the deceased family to the Area commander, Assistant Commissioner of Police, ACP Austines Akika who ordered one Inspector Odion to investigate the allegations.
It was gathered that the deceased family in the petition alleged that Chudi abducted late Ginika some years ago and hid her from the family who has been looking for her in those years and later discovered that it was Chudi that abducted and killed her last week.
P.M.EXPRESS gathered that Chudi met Ginika in Lagos and they started living together and from there they had two children.
Meanwhile, all the years they have lived together, our correspondent gathered the late wife had requested that Chudi should go to her family and formalize the relationship according to the Igbo culture and tradition and he promised but never did.
P.M.EXPRESS gathered that Chudi asked her to tell her family that since some of her family members knew they were living together and already had children, that they should recognize them as husband and wife for free without performing the traditional rites.
While they were dragging this, the deceased became pregnant again and when she went to a hospital to deliver, she died due to complication.
When our correspondent visited the Command, Chudi was still detained at the cell waiting for the outcome of the investigation.
When our reporter went to see the Area Commander, he was said to have gone to the Police State headquarters at Ikeja to brief the Commissioner of Police, Mr Fatai Owoseni.
The investigation Police Officer in charged of the matter, Inspector Odion declined to speak and directed the reporter to the Area Commander.
However, police sources said the family of the deceased insisted that Chudi should be charged with murder while Chudi's family was pleading and want to matter to be settled by both families.