Nigerians Advised To Give Buhari A Chance
Posted on November 8, 2017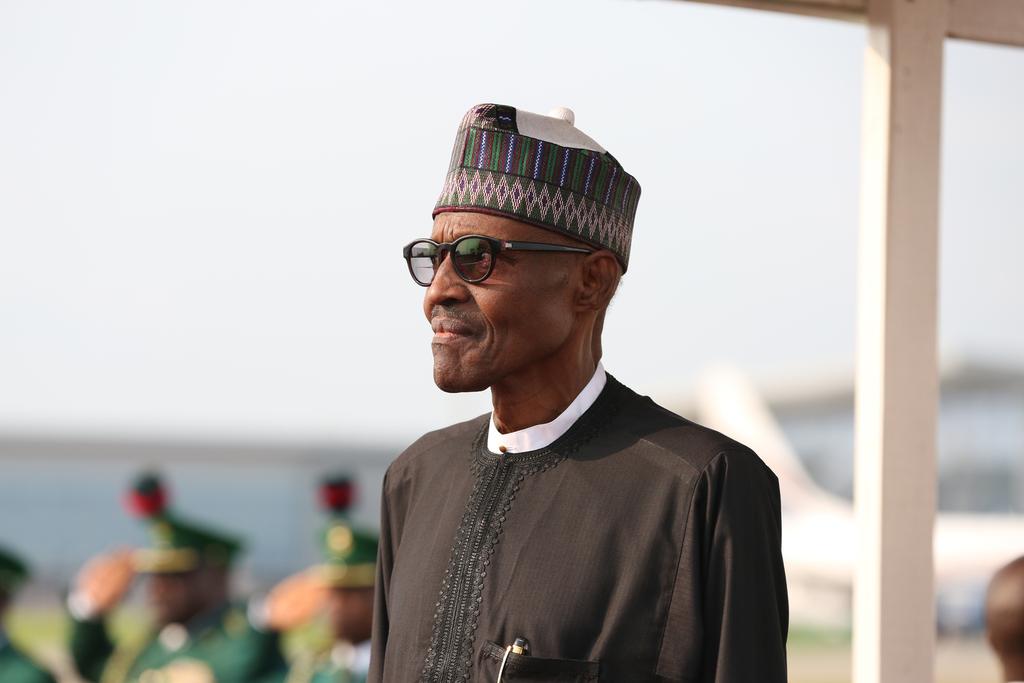 Despite the situation Nigerians are currently passing through, they have been told to hold on and put their faith on God that President Muhammadu Buhari is the chosen one to take the country out of the woods.
This is the position of a Visionary,  Benny Olufemi, a believer of Christ, who said he hinged his position on what God had shown him concerning Nigeria, the coming of Buhari (a Muslim) to power in 2015 and what needs to be done for the country to return to her good old days.
In a message titled "President Muhammadu Buhari is Great Blessing to Nigeria, At 57 Years, It's Time For God's Goodness For  Nigerians", a copy which was made available to PM EXPRESS at the weekend, Olufemi said: "Every nation on earth has her own hard times to pass through but there is God's appointed time for each nation to start enjoying the goodness of God, it is somebody that God will use to effect the change. My God's assignment on earth is to effect new Nigeria and the Lord Jesus had positioned me since year 1994 when I first had encounter with him in a movie.
"I can categorically say that Muhammadu Buhari is the angel God had destined to begin the better changes in Nigeria, though there are men that will do greater than him for Nigeria in the future,  but he's the one God appointed to begin as a solid foundation. Though, the former Governor of Lagos state, Raji Fashola did excellent jobs in the state and today Governor Akinwumi Ambode is doing more in Lagos, but the truth remains that Asiwaju Bola Ahmed Tinubu was the one who laid the foundation of new Lagos.
"PMB is the angel to chart a new course and he must fulfill  his vision for Nigeria; he's a sympathetic man, the right person to be a president and he's a great blessing to the nation. Many Nigerians may say that if truly PMB is a great blessing sent by God to put smiles on the faces of Nigerians, why then is the people not smiling? The truth is this, if the Lord God will give his people better living, He will work on number 5 and 7, so 57 is 5 and 7; no matter how great and powerful is the man until Nigeria became 57 Years of independence there can't be no notable changes. This year, we clocked 57 as a nation. God appointed PMB in 2015, so that he would first clear the messes of the past governments before the nation became 57 years – 5 and 7 in God's mathematics.
"I want to tell my fellow countrymen and women, that the God's time for the nation has come, we are enjoying the blessing that God deposited in our land. But this can only happen if we collectively speak the word that 'Muhammadu Buhari is a great blessing to Nigerians; he is  perfectly strong and healthy; Nigerians are eating in plenty and are satisfied; the life of every citizen is valued in the constitution; there is stable electricity; there is adequate security in the nation; terrorism, kidnapping and corruption have become things of the past in Nigeria.'
"We should not forget that the Spirit of God is now upon all men; the power of God is upon all Nigerians and we can turn any situation around us or in our nation as we want it to be without looking up to God or gods, all we need to do is not to look at the situation or to be discussing about it, but to confidently speak whatever we want in our nation and it will be according to our words.
"The solution to our problems in this country is in our hands; every citizen is now like God; the Spirit that makes Him God is now upon us; we are now gods, and God Himself believe that we can turn things around in our nation for better, whatever we say,  as long as the Spirit is in us,  is exactly what we will have in our country. We should begin to say something good concerning ourselves, this country because there is power in the tongues.
"Nigerians, no matter how horrible things have become in the nation, it can never be compared with the darkness that covered the earth in the beginning of creation. If we collectively speak what we want, what we are experiencing in the nation today will become things of the past. And that is what will happen."
Continue in his spiritual narrative in the message, Olufemi said:
"The Lord God works with number for everything He wants to do in the world, that's the reason why He made the days to be 12 hours, a year-12months, His first born nation (Israel) of 12 tribes, His disciples 12, this is because 12 stands for beginning or foundation. Then He made me understood that whenever God purposed to give His people better living, He works  with number 5 and 7, but when He wants to bring judgment  upon His enemies in any nation, He works on number 4 and 8. So 5 and 7 are living numbers in God mathematics, while 4 and 8 are judgment numbers."