You'll Be Held Responsible If Your Child Goes Wayward – Popular Islamic Cleric
Posted on June 19, 2017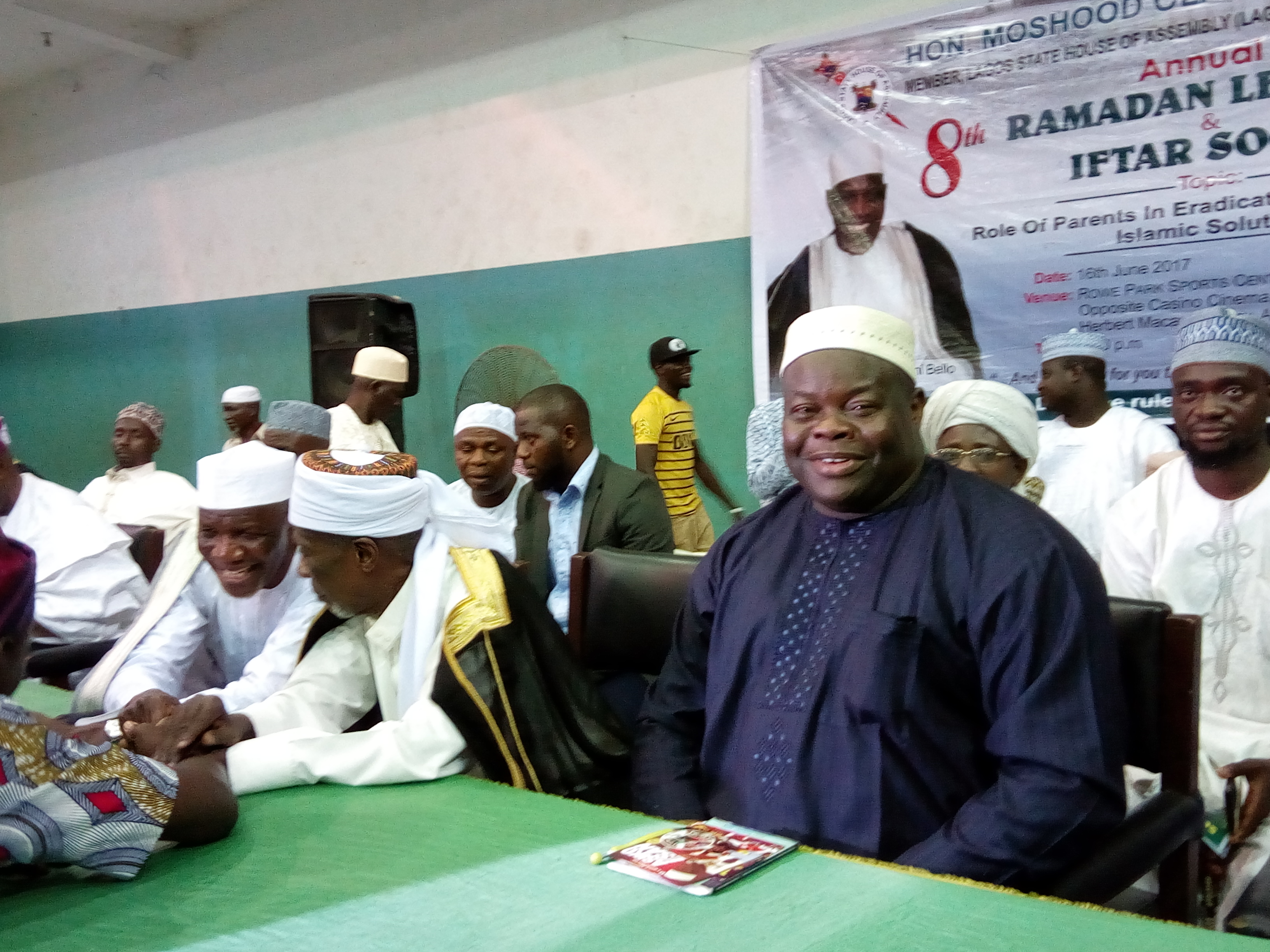 A top Nigerian Muslim cleric, Sheikh Muyideen Ajani Bello, had warned parents to be mindful of how they bring up their children because they would give account when they finally meet God.
His position was also supported by two lawmakers, Moshood Oshun and Olumuyiwa Jimoh.
Bello spoke at the Ramadan lecture and Iftar Soomi organised in Yaba, Lagos by Oshun, the representative of Lagos Mainland Constituency 2 at the Lagos State House of Assembly.
Jimoh, the deputy majority leader of the state House of Assembly, stood in for the Speaker, Mudashiru Obasa.
Speaking on the title: 'Role of parents in eradicating societal evil: Islamic solution', Sheikh Bello warned women against not caring for their husbands and children saying God frowns at this.
Noting that women who care for their husbands and children are always blessed by God, he noted that the first education a child receives comes through the mother.
The cleric said it is therefore important for a mother to be conscious of what a child learns in his growing up days so that he would not end up becoming a criminal.
He noted that young men who engage in criminal activities like kidnapping, armed robbery and terrorism as well as women who engage in prostitution are partly affected by their growing up experience.
Bello also warned Muslims against serving idols and patronising witch-doctors as, according to him, God hates to be equated with idols.
"These days, most women will not allow their husbands peace once they are in charge of the family", he lamented while urging parents to ensure their kids are truly educated.
Speaking why he chose the title for the lecture, Oshun, the chairman of the House Committee on Public Account for state, said: "what ever problem we have in the society today, whether kidnapping, armed robbery, terrorism, prostitution, thuggery, hooliganism, irresponsible youthful behaviours and others started from the home.
"If the home is right, if we train our children well, it will help the society, so we need to correct the home, if the home is corrected these ills will be eradicated."
Oshun said people should not see only the 30 days of Ramadan as the holy days in the year.
"We must understand that holy days are 365 days of the year.
"The Quoran and the Bible say you must train your children; it is only when you train your children that they can be useful to the society because all the evils in the society start from the home", he said.
Reacting to the lecture, Olumuyiwa Jimoh said it is the duty of parents to teach their children values, morals and proper upbringing.
Unfortunately, he said, parents no longer parent. "We have lost that social values and that is the basis of the evils in the society today.
"If we address all the fundamental problems in the society and that is only when we can make a headway. Because lack of parenting has degenerated to the point where we no longer see ourselves as one but as different people from different ethnic groups and ready to destroy ourselves.
"But and if parents teach love among their children the children will extend that love to others and all this ethnic tension will not arise and that is why Jesus Christ said the two fundamental laws that covers all the laws are love God and love your neighbour as yourself," Jimoh said.