At Zahra Buhari's Colourful Night Of Henna
Posted on December 16, 2016
AISHA ABUBAKAR

Zahra Buhari's version of the bridal preparation was held on Thursday.
Henna, a skin decoration commonly used in India and the Middle East, is applied to the palms and feet of the bride-to-be.
The mehndiwali, a female relative, is expected to carry out the application.
Other members of the bride's family and guests also put henna on their hands.
Here are pictures from the first daughter's cermony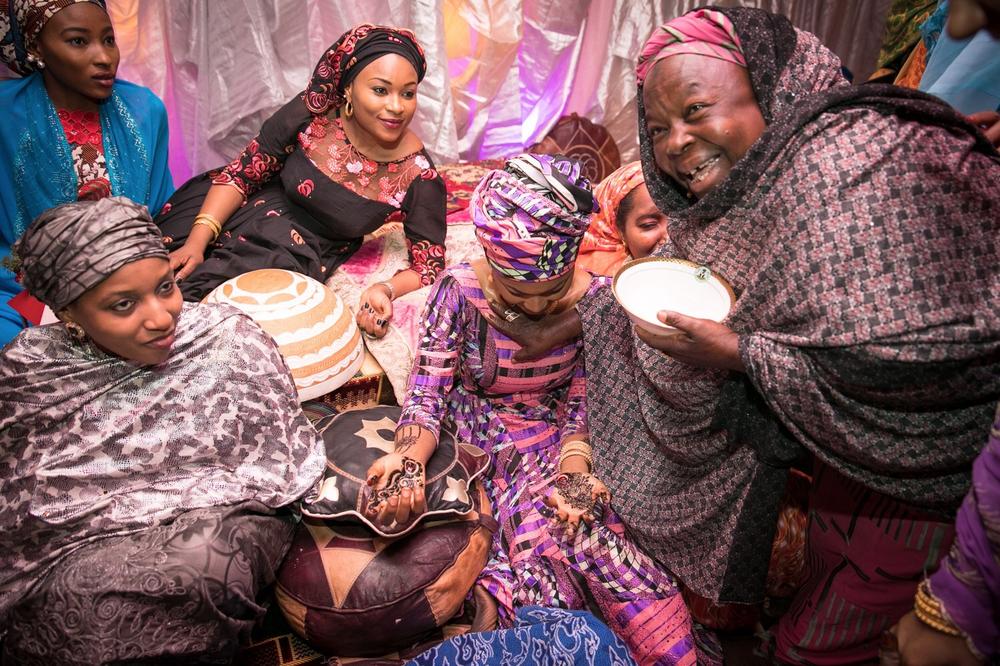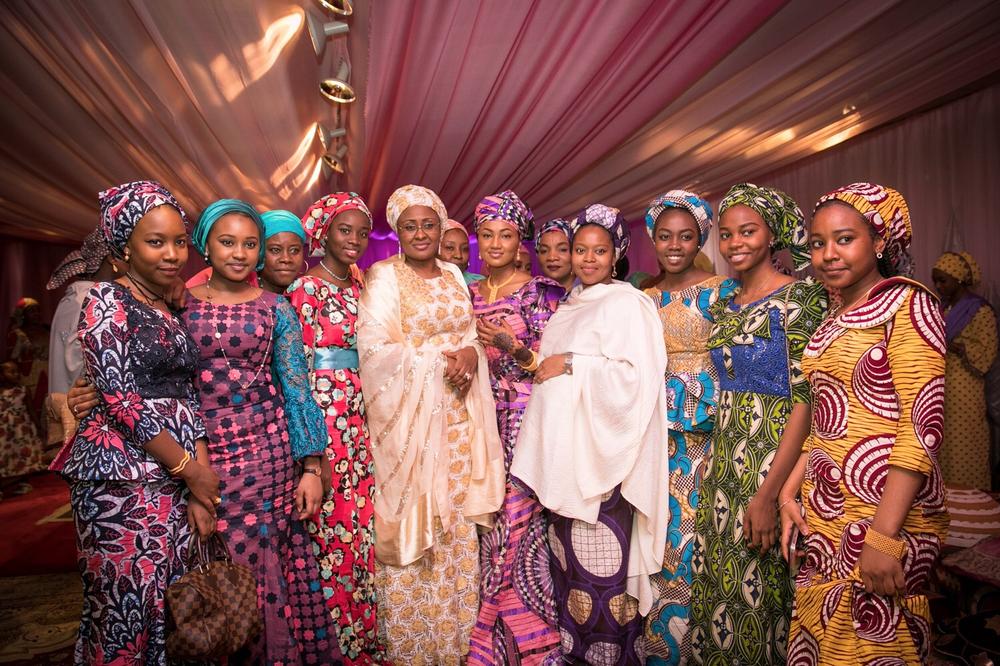 Zahra was all smiles at her Kunshi – the traditional henna pre-wedding party with their female relatives including proud mum, the wife of the President, Aisha Buhari and family friends.
The bride wore purple Ankara skirt and blouse with a matching headscarf.
Her wedding to Ahmed Indimi has been ongoing this week with a grand celebration at the President's residence Aso Villa this evening.