2023: Court Dismisses PDP's Suit Against Cross River APC Gubernatorial Candidate
Posted on November 26, 2022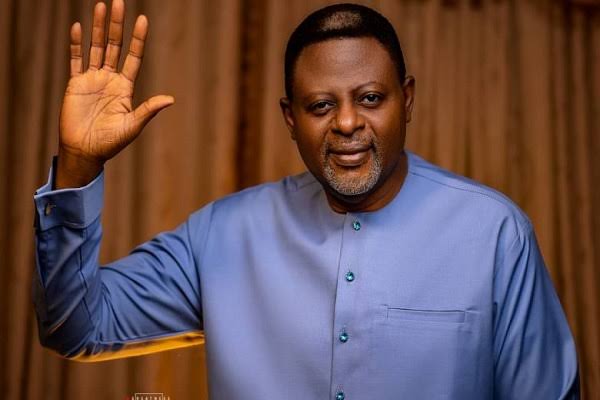 A Federal High Court sitting in Calabar, Cross River State capital, has dismissed a suit filed by the Peoples Democratic Party seeking disqualification of the state governorship candidate of the All Progressives Congress in the 2023 general elections, Senator Bassey Otu, and his running mate, Peter Agbe Odey.
The PDP, in a suit numbered FHC/CA/CS/142/2022, and filed against Otu, Odey and the Independent National Electoral Commission, had contended that the candidacy of Odey was unconstitutional in that he is not a duly registered member of the APC and that he has a dual citizenship having sworn to an oath of allegiance to the United Kingdom.
In the suit commenced by Originating Summons, the PDP, then, challenged Otu's eligibility and prayed the court to compel INEC to disqualify him alongside his running mate ahead of the governorship poll in Cross River State.
Otu's counsel, Chief Mike Ozekhome, SAN, had filed and extensively argued the address of Otu and Odey against the PDP and Senator John Enoh.
Delivering judgement on the matter on Thursday, Justice Rosemary Dugbo Oghohorie upheld the arguments canvassed by Ozekhome and dismissed the suit in its entirety.
The Presiding Judge held that the uncontroverted evidence before the Court clearly showed that Peter Odey was duly registered in his ward as a member of the APC.
On the second vexed issue of dual citizenship, the Court agreed with Ozekhome that Peter Odey from the evidence before Court, is a citizen of Nigeria by birth and therefore, his citizenship of the UK cannot vitiate his eligibility to contest for the office of the Deputy Governor of Cross River State.
The Court therefore, concluded that the suit of the plaintiffs was devoid of any merit whatsoever and accordingly dismissed same.
Addressing the media after the Court sitting, Ozekhome, said, "By the said judgement, Senator Prince Bassey Otu and Honourable Peter Odey remain the validly nominated candidates by the APC to contest the offices of Governor and Deputy Governor respectively, come 2023″.