3R Ambassador, Engr. Emmanuel Ihenacho Drums Support For Gov Uzodinma, Urges Imo Youths To Embrace Peace
Posted on June 9, 2021
NJOKU MACDONALD OBINNA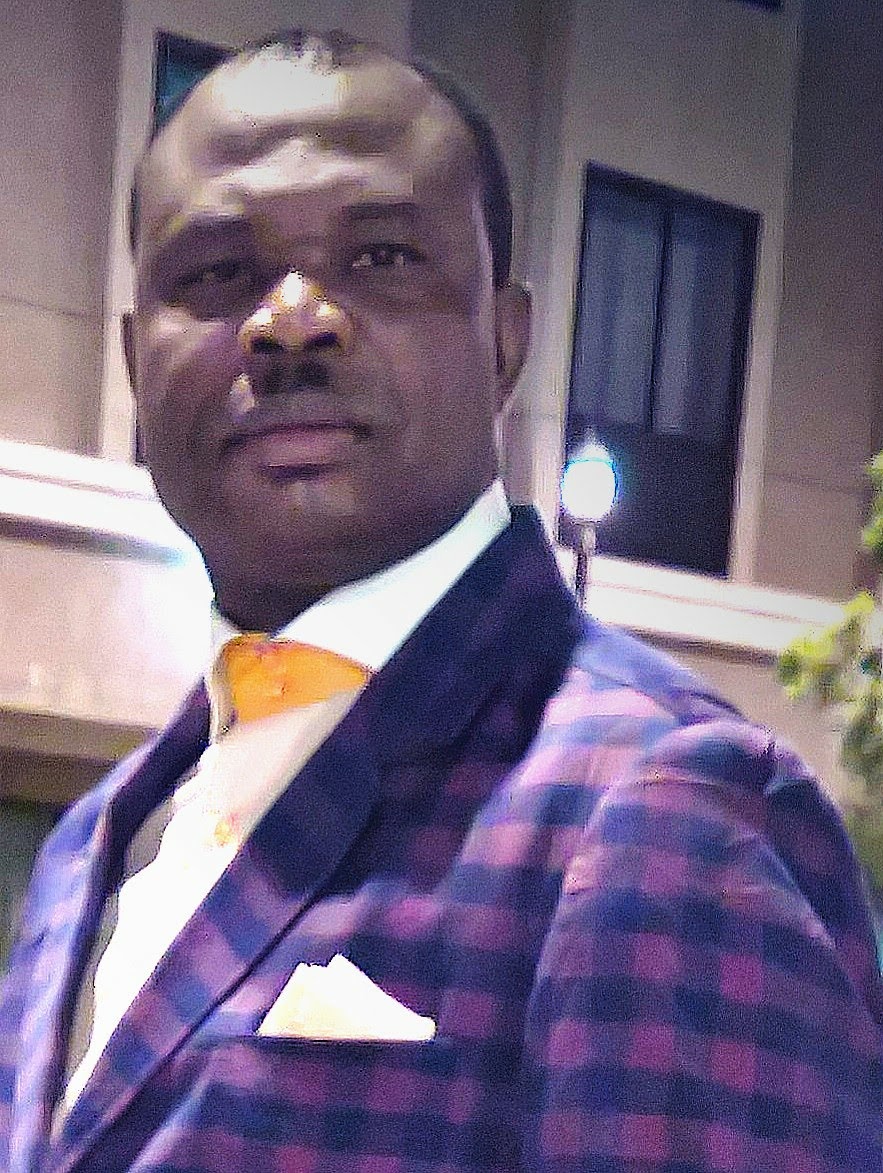 Following a passionate appeal on Tuesday 8th June, 2021, by the Imo State Governor, Senator Hope Uzodinma, for all leaders in the state to join hands with the Government to restore peace and security, which are two component factors for development and foreign investment, the Shared Prosperity Ambassador and Coordinator in the United States of America, Engr. Emmanuel Ihenacho, has joined the clarion call as he beckoned on Imo Diasporans, especially in the USA, to rally round support for the Governor and the state at a most challenging time like this.
Amb. Ihenacho made this appeal on the heels of the recent turn out of event in the state; whereby some bad elements among the citizens masquerading as 'unknown gunmen' have resorted to illegal use of firearms to express their grievances against the leadership of the country which Imo, under Governor Hope Uzodinma, is a federating unit.
More worrisome also, is the nefarious activities of these criminal elements which often end up in unrest, carnage, shootings, destruction of government facilities, incessant killings of security operatives as well as innocent citizens; giving impetus to state actors and security joint task force to engage them in gun battles with all the instruments of Government.
As a result, people now live in fear as security operatives activate their massive arrest mode of both the innocent and suspects, an ugly situation which scares away foreign investors; forcing many residents to relocate to more peaceful states as her economy and internally generated revenues dwindle astronomically. The resultant effect is better imagined than experienced.
It is on the above note that, the USA Coordinator for Imo Shared Prosperity Administration, Umuowa Orlu, Imo State born, American based Communications & Technology Expert, Engr. Emmanuel Ihenacho, called on Orlu politicians, traditional rulers, religious leaders, town union President Generals, the youth and women groups to embrace peace and support Imo State Government under His Excellency, Senator Hope Uzodinma.
Engr. Ihenacho, while speaking with the writer from his USA base, called on all Imo Youths to embrace peace. He however, maintained that it's only when there's peace that the Government, as currently led by Senator Hope Uzodinma, can provide the enabling environment for investors, especially Imolites abroad, to come with Foreign Direct Investment needed to move the State forward.
"Over the years, we've been known as a peaceful people. Let the killings stop! Let the burning of already provided infrastructure stop! It's only setting our state back. The people, who can afford continuous access to the Internet, must stop distribution of inciting materials and drumming of war. We don't need to fan the embers of violence."
"I'm making a special appeal to the monarchs of our different communities and the political class. They must understand that everyone cannot be in power at the same time. It's Gov Uzodinma today, it will be another person tomorrow. They must understand that a peaceful Imo is a progressive Imo."
"They must shout from the rooftops and condemn this carnage going on! The time is now! It's our collective responsibility; it shouldn't be left to Gov Uzodinma and his cabinet. We must rally support for the Imo State Government and ensure normalcy returns to our dear State."
"I've been going around over here in the United States of America appealing to our brothers and sisters to help the economy of our dear state, Imo, and support the 3R agenda of Senator Hope Uzodinma and in my capacity as an ambassador I'll continue to do so" Engr. Ihenacho said.
Media Consultant|PR-Expert,
Publisher, 4th Estate Reporters.