AMAA Warns Imo Government Against Impostors
Posted on November 25, 2016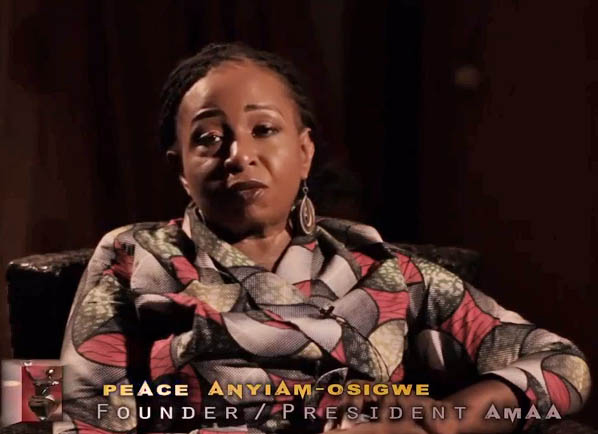 Organisers of the African Movie Academy Awards, AMAA have warned Imo State Government against falling into the hands of impostors using its acronyms and other images in a dubious move to hoodwink the state and members of the public.
In a press statement issued by its Director of Administration, Mr. Tony Anih, AMAA strongly states that the pan-African awards designed to celebrate and reward filmmakers does not organise any beauty pageant and decried any attempt by anyone or group to use its name and statuettes and other brand identities.
The statement reads, "Our attention has been drawn to certain media advert publications, both in the formal and social media alike, of an event by an unknown entity to us, referring to themselves as AMAA (African Modeling Academy Awards) with an award by them billed to take place at the Imo State Convention Centre on the 2 December 2016, purportedly in collaboration with the Imo State Government; with the organization behind it "passing themselves off" as if they are indeed part and parcel of our own organization; Africa Movie Academy Awards (AMAA) or that they are in some way affiliated to us and or operating with our blessing and mandate.
"We categorically state that this is completely false without any equivocation, as the so called entity referred to as AMAA (Africa Modelling Academy Awards) have no links whatsoever to us, direct or indirect or in any other wise. Our organization has been in existence and operating successfully both locally and globally for a period spanning 12 years to date and has during this period, acquired tremendous goodwill and recognition both locally and internationally with an excellent track record and strong brand presence.
"Whilst reserving our full rights in the necessary action we shall clearly be taking against the so called faceless AMA entity, the Government of Imo State and indeed the general public is hereby clearly warned to be careful in associating directly or indirectly with this unknown and faceless entity that has been parading itself as being AMAA or in some way affiliated to us, as they have no relationship nor nexus whatsoever to us and are clearly infringing our rights and may well be fraudsters. Any person or entity, government or otherwise thus dealing with them does so clearly at their own risk.
The African Movie Academy Awards was founded by Peace Anyiam-Osigwe.