Anambra 2021: Some Gubernatorial Candidates Are Just Seeking Attention – Dr. Chuma-Odili
Posted on September 15, 2021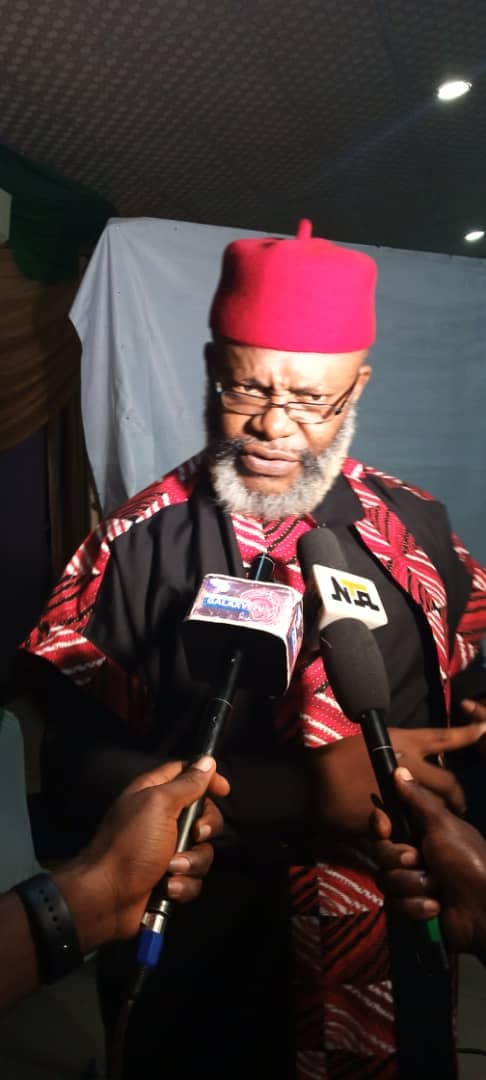 The Director-General Media and Publicity of Nze Akachukwu Nwankpo campaign organization, Dr. Harris Chuma Odili, said he has observed that there seems to be more pretenders than contenders in the forthcoming Anambra governorship election.

Odili's critical observations stemmed from the fact that too many dramatis personae are currently scrambling and jostling for the office of the governor without a clear vision of the task ahead.

The DG of the ADC gubernatorial candidate's campaign organization, who stated this in a press release, said Governor Willie Obiano should be deeply concerned about who succeeds him. He noted that the tempo of development in the state should be sustained and increased, not total extinction of such legacies after his exit from office.

He said some of the governorship candidates were in the contest to seek attention and not necessarily to be actively involved in the election let alone attempt to win the poll.

Dr. Chuma-Odili however, admonished Anambra electorate to choose the next governor wisely and not succumb to the wiles and deceits of those, who are on a mission to retard development in the state.

His statement reads: "The anxiety over the likelihood of abandonment of all the reforms Willie Obiano's administration has put in place by his successor should preoccupy the outgoing governor's mind, and considered his greatest challenge".

"As Anambra is set to elect the next governor,  majority of the governorship candidates on parade are simply jostling for public recognition, and political stardom, while a  few, possess the requisite character attributes cum personality gaits to really succeed Obiano."

"Reading the public opinion gathered after a painstaking exit-survey, it is clear that many people are already asking questions if the reforms and changes Governor Obiano has made and implementing will continue after his tenure in office." 

"My sincere advice is that the Willie Obiano's led administration should continue to strengthen the institutions, sustain the effort in rebuilding the public and civil service before handing over the baton. Governor Obiano should ensure that while leaving office, the structures and institutions that his administration built would remain and continue to sustain his developmental strides."

"From apolitical viewpoint, Obiano's led administration has done so much in the area of media, rebranding state owned Newspapers. National Light is a newspaper published by the Anambra Newspapers And Printing Corporation (ANPC), owned by the Anambra State Government."

"It is the longest-thriving state-owned newspaper in Nigeria, having lasted as long as the state, which was created on 27 August 1991, following the split up of the Old Anambra. It is the ANPC that also publishes the only Igbo Newspaper currently existing in Nigeria, known as Ka Ọ Dị Taa, which was introduced in July 10, 2017 as a sister newspaper of the National Light, with the arrival of the corporation's current MD/Editor-in-Chief, Sir Chuka Nnabuife who assumed the office in 2014. Both the National Light Newspaper and the Ka Ọ Dị Taa have received a plethora of awards from different organizations across the country."

"Also, the Obiano's administration retouched the Anambra Broadcasting Service (ABS) Radio and Television brand. With Dr. Uche Nworah as the MD/CEO, the state government owned broadcast organization has witnessed massive transformation into a fully digitized media organisation, with state-of the art facilities and trained broadcast journalists. Gov Obiano has strengthened these institutions and equipped them with world-class technology."

"The next governor will be voted into office November 6, 2021, to serve the people of Anambra. Surely, the new governor will not have issues with strengthening the existing structures."