Anambra Social Media Community, The Hall Of Fame!
Posted on September 22, 2022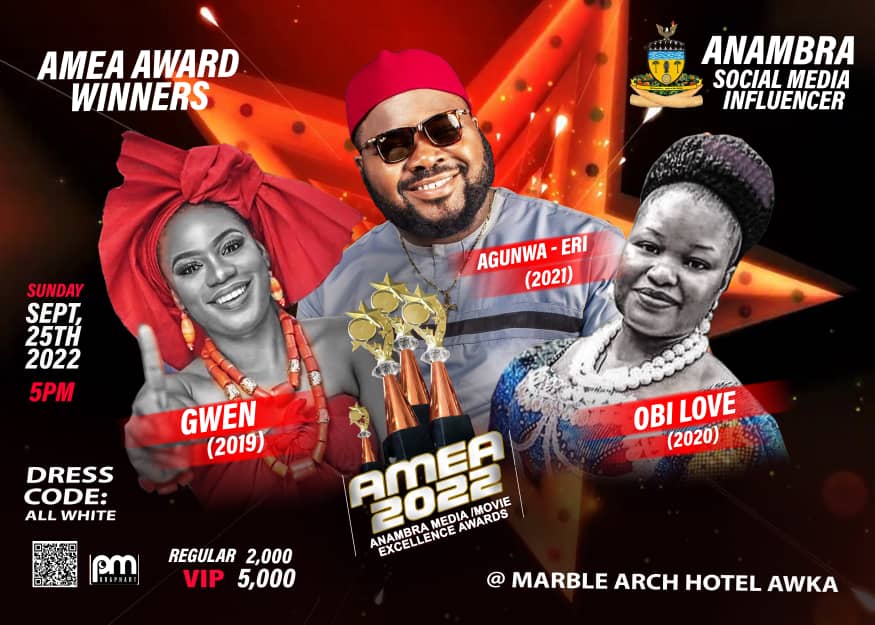 Winners of the Best Behaved Social Media Influencers in Anambra @ AMEA Awards

2019 – Gwen Divy Ifeson
2020 – Obioma Obidiegwu
2021 – Ikedinobi Rapulu Johnhillary
Come and party with the Anambra Digi Media Stars & Legends on the 25th September, 2022 at Marble Arch Hotel, Awka. You have nothing to lose!
Proudly Organized by
Association  of Digital Media Core Advocates (ADMCA)