APC Professionals Council Appoints Hon. Princess Folashade Olabanji-Oba As National Director, Contacts & Mobilization
Posted on May 14, 2022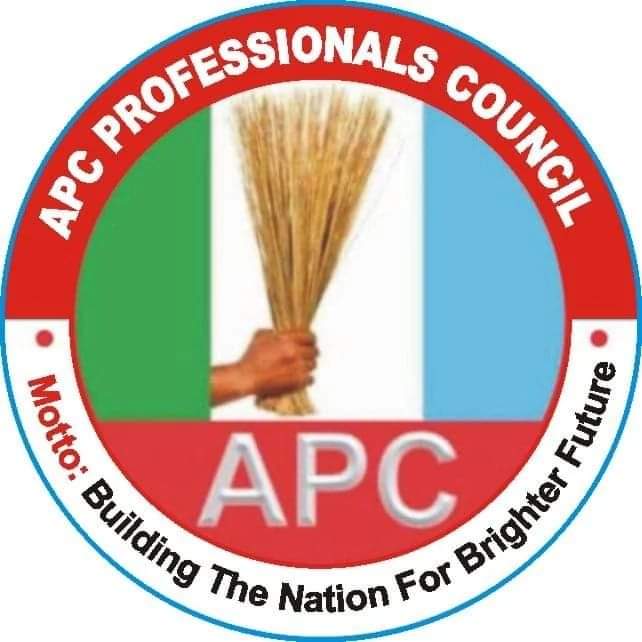 The Professionals Council of the All Progressives Congress Professionals Council has appointed the National Deputy Chairman, (Association of Local Government Vice Chairmen of Nigeria and Executive Vice Chairman, Ikorodu LGA, the National Director. Contacts and Mobilization.
Her appointment was announced by the National Secretary General of the Support Group, Amb .Alex Enemanna and confirmed by the Director-General, Hon. Seyi Bamigbade Samuel.
The APC Professionals Council, as a party's support group, founded solely to help in strengthening the party by guiding and providing professional solutions to the challenges facing the nation and to promote progressive agenda of the Party and Mr. President, His Excellency Muhammadu Buhari.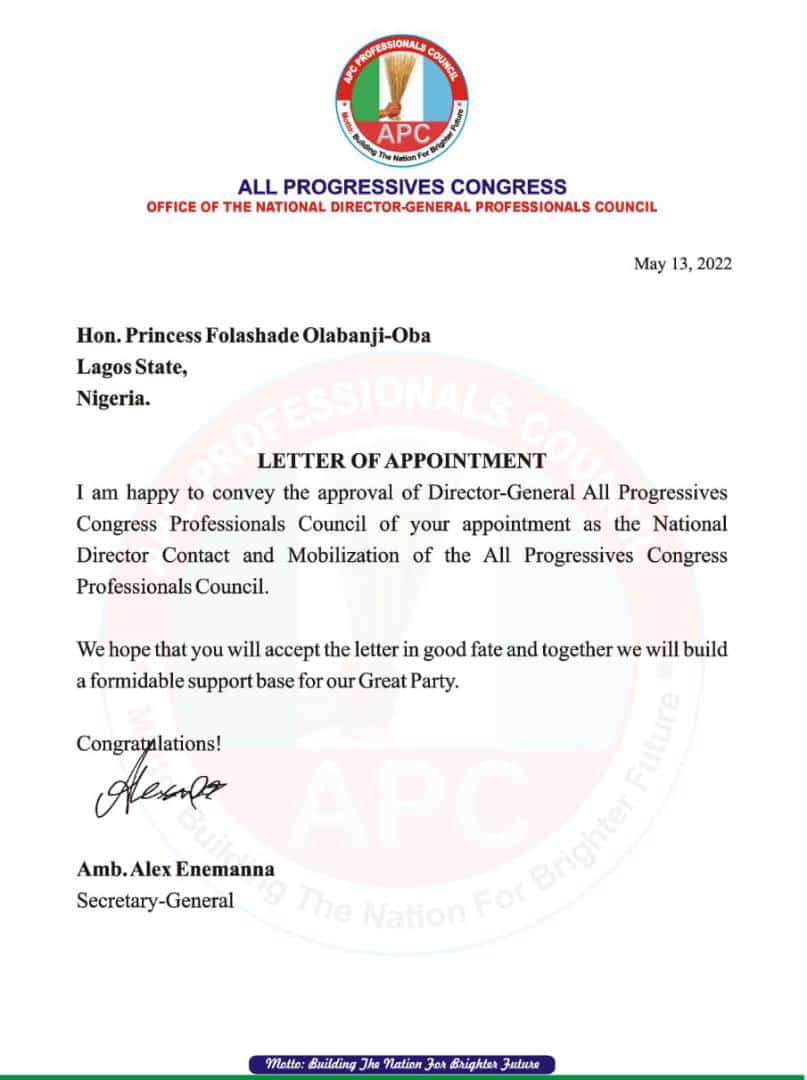 Aarebirin Hon. Princess Folashade Olabanji-Oba is a resourceful administrator, astute politician and grass root mobilizer per excellence,  educationist, and accomplished real estate and media consultant.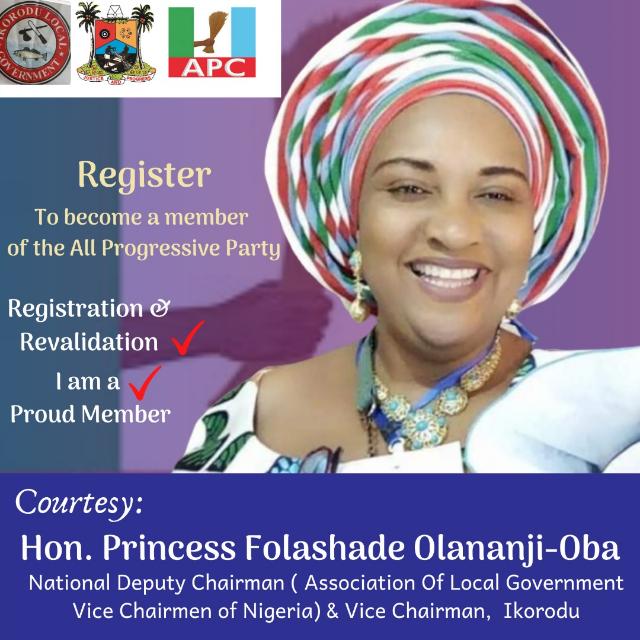 She has over 300 awards of recognition to her credit both from home and abroad; and believing that she would bring on board her bevy of beauties and strength in politics to bear on the council and the party at large.