APC's Agenda For Anambra
Posted on September 9, 2021
JUVENTUS CHUKWUNWEIKE OKOLI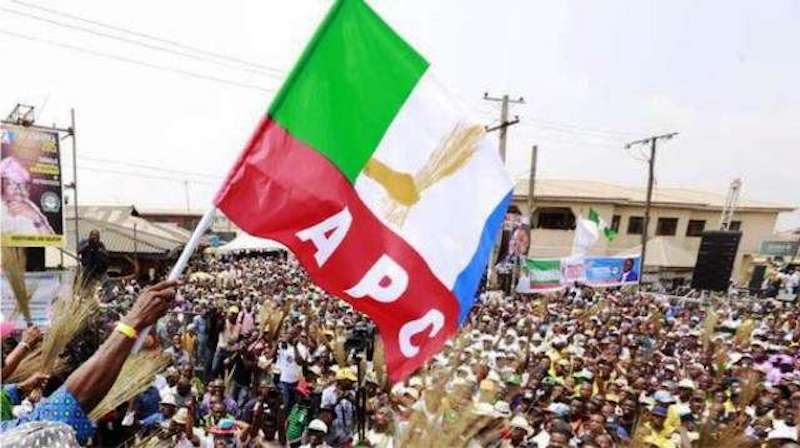 Our attention has been drawn to the wider, claim which is circulating in the media that the Anambra APC, confident in their wild "federal might" boast, is bent on imposing Senator Andy Uba on the good people of Anambra State without minding the riotous consequences of the action capable of paling the confusion in Imo State following the unpopular foisting of Hope Uzodimma on the state under a highly controversial circumstance that shock the sensibilities of the discerning public. This APC Anambra plot is responsible for the recent defection of some itinerant Anambra politicians from APGA and PDP to APC. 
Fact is that Andy Uba is not a new name in Anambra politics. He already has some records in the state and the records must always speak about him to any Anambra voter any day, any time. A public officer does not need too much campaign to win or lose an election, because the role of the officer in discharging the obligations of the office speaks volumes of what is expected from the person on assuming the office of state governor. Such ambitious public servant rests hope on the assessment of his or her capabilities by the electorate who are privy to his or her records that are in public space.
Having said this much, permit me to take you down memory lane for truth is sacrosanct.
If this APC's Andy Uba was the same Andy Uba who was imposed on Ndi Anambra by the PDP hierarchy in 2007, one will not hesitate to say that his records in the public space is deplorable. It is therefore clearly 'bad market' for those presenting him for Anambra's numbero uno job. He has no reputation whatsoever for a mention in Anambra gubernatorial contest. How can he stretch his fouled hand to fellowship with other bonafide sons and daughters of the land seeking to be Anambra State governor? How can Andy Uba face Ndi Anambra and ask for votes? How can he, in good conscience, face the people whose state he ravaged and plundered empty in his 17 days contraption as governor.
Ndi Anambra have not forgotten! A character who masterminded the burning of government assets and sold the remaining ones under shoddy circumstances can never win gubernatorial election through a free, fair and credible election in the state. And he was overtly fingered in indecent kidnapping of a sitting governor of the same state that he now wants to govern. What answers does Andy Uba have to give for the sale of Ikenga Hotels owed by Anambra State? How can the people forget the demi-god in Obasanjo's kitchen cabinet who amassed stupendous questionable wealth therefrom without any easily verifiable impact on his state? This same Andy Uba served as the senator of Anambra South senatorial zone for many years, yet his stewardship has no visible impact on his people.
Truth is Andy Uba has nothing to offer! Ndi Anambra, shine your eyes! A man who as an impostor governor was coming to the office and moving around the state with helicopter who could do the much havoc credited to him in 17 days can only launch Anambra State into perpetual debt in effect of any second usurpation of the people's mandate. Ndi Anambra cannot touch Andy Uba even with long pole. This is true!
As Andy Uba's political misstep continues to rev, it is common knowledge that the imposition of Andy Uba through whatever guise spells impunity and rascality in government. Andy simply has nothing to offer Ndi Anambra; he didn't have in 2007, he doesn't have now. Uzodimma of Imo whose mode of governance he is hoping to embrace is enough embarrassment for Imolites and Ndigbo.
Finally, may Ndi Anambra, especially stakeholders, civil servants, pensioners and more importantly teachers, know that Andy Uba is anathema in state management affairs. His occurrence means nonpayment of salaries and gratuities, impunity, rascality, wanton killings, kidnapping, herders cum farmers clashes, religious intolerance and crisis, and other vices Anambra has been spared all these APGA years in office.
Ndi Anambra should be alert: arm themselves with their voter's cards; go cast their votes and guard their votes from fraudulent maneuverers. No level of electoral gangsterism or intimidation can deny Anambra their preferred choice of Professor Charles Chukwuma Soludo as Gov. Willie Obiano's successor.
Rivers people demonstrated the efficacy of voting right and guarding their votes, Edo electorate did that too. Anambra will do raise the stake higher in that, I am sure.
Ndi Anambra should not take Andy Uba's posturing for granted, else the evil plot hatched in other peoples' lands envelop the good people of Anambra State.
Eternal vigilance!
– Juventus Chukwunweike Okoli is an advocate for good governance, democratic justice and independence.