Boy, 17, Singled Out For Impregnating Girl, 16, After She Engaged 6 Persons In Sex Romp 
Posted on November 28, 2022
MICHAEL AKINOLA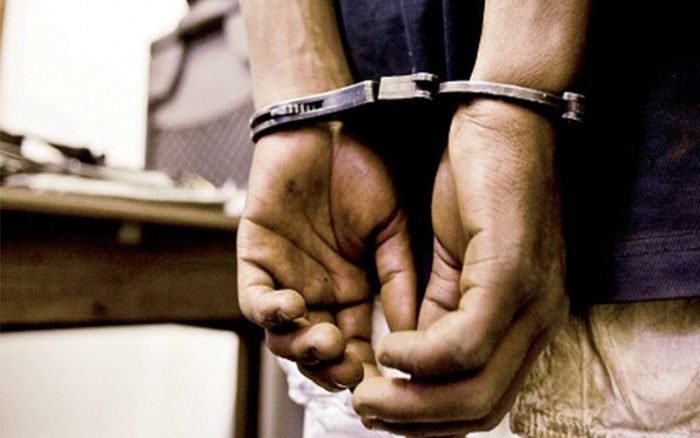 A 17-year old boy, Ezekiel Itoro, has landed in trouble after he was singled out for allegedly impregnating a 16-year old girl, who equally had sex with five other persons within one month in their neighbourhood in Lagos State. 
P.M.EXPRESS reports that the incident happened at Oremeji Street, Olodi Apapa, where Itoro lives with the victim and five other teenagers linked with the sex romp.
The victim was said to have slept with Itoro and five other teenagers between June and July 2022 before she became pregnant.
When her parents asked to know who Impregnated her, she mentioned Itoro and five other people now at large, who equally had sex with her within the period she became pregnant.
Since Itoro was mentioned, the matter was reported to the Police in the area and he was arrested. He was later transferred to the Gender Section of the Police Command for interrogation over the conduct.
During interrogation, the victim was said to have mentioned Itoro and five other persons but was not sure who among them that actually Impregnated her within the period she had sex with them.
However, the Police found Itoro culpable and he was charged before the Ogba Magistrates Court for statutory rape and impregnating a minor.
He pleaded not guilty when he was arraigned.
The prosecutor, Inspector Lucky Ihiehie, asked the Court to give a date for hearing since he pleaded not guilty to enable the Police to prove that he actually committed the alleged offence.
The Presiding Magistrate, Mrs. O.A. Layinka, granted Itoro bail in the sum of N500,000 with two sureties in like sum, who must show evidence of means of livelihood.
He was remanded in Juvenile home pending when he will perfect his bail conditions while matter was adjourned till 25th January, 2023, for mention.
The defendant risks several years of imprisonment if he is tried and found guilty before the Court for the alleged offence despite the fact that he is still a minor under the law of Lagos State.
Categorised as : Crime
No Comments »