Buhari, Lawan, Gbajabiamila, Abiodun, Osoba, Others Applaud Senator Tejuoso Over Conference Centre & TeleMedicine Hall
Posted on March 24, 2021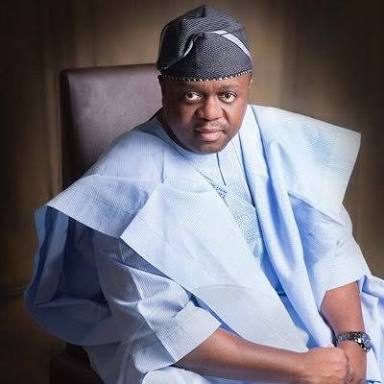 Nigeria's President, Muhammadu Buhari, Senate President, Ahmad Lawan, House of Reps Speaker, Femi Gbajabiamila, the Ogun State Governor, Prince Dapo Abiodun, former Governor of Ogun State, Chief Segun Osoba and other dignitaries have praised Senator Lanre Tejuoso, the lawmaker, who represented Ogun Central Senatorial District in the 8th National Assembly over the International Conference Centre and TeleMedicine hall facilitated by the distinguished Senator.
President Muhammadu Buhari, who commissioned the project virtually on Monday 22nd March, 2021, but physically represented by Honourable Minister for Health, Dr. Osagie Ehanire, commended distinguished Senator Lanre Tejuoso for initiating such a telemedicine project at the Federal Medical Centre, Abeokuta.
He described the project as huge and posited that it will contribute immensely to the improvement of the knowledge base and skills of caregivers.
In his remarks, the Senate President, Senator Ahmad Lawan, who was represented by the Chairman Senate Committee on Health, Senator Ibrahim Oloriegbe, praised Senator Tejuoso for facilitating the project. He hinted that the bill on the establishment of the University of Medical Sciences, Abeokuta, which initially sponsored by Senator Tejuoso, will be passed by the Senate in April. He further added that the Senate had been able to use the opportunity of the Covid-19 to provide additional resources for Infrastructure.
Following the remarks of the Senate President, Senator Dr. Lanre Tejuoso therefore, tasked the Senate to ensure proper appropriation for the equipment of Muhammadu Buhari International Conference Centre and Telemedicine Hall at the Federal Medical Centre, Abeokuta, Ogun State.
Senator Tejuoso, who facilitated the International Conference Centre, noted that the Federal Government has spent so much for the construction of the centre, which according to him, would make healthcare reach the people at the grassroots.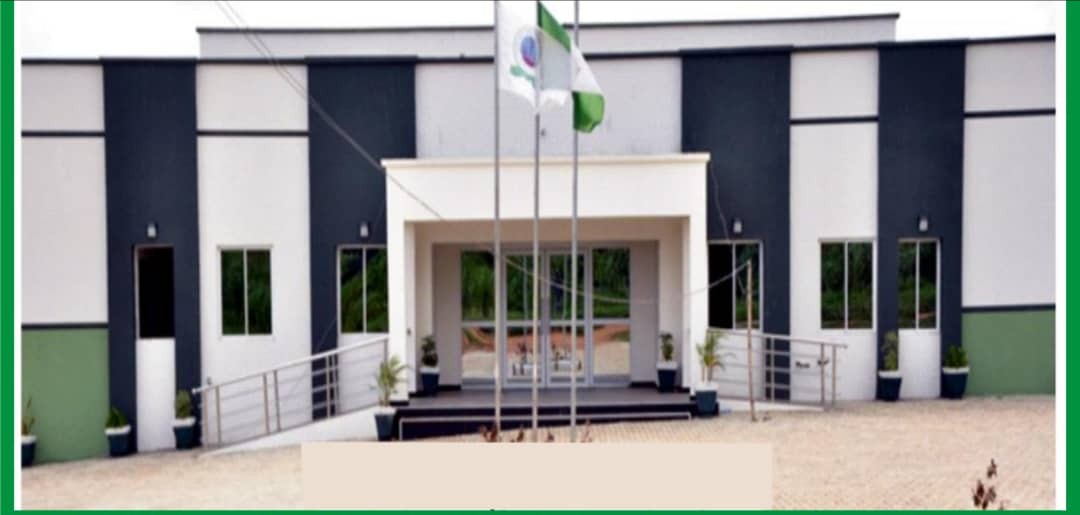 He explained that the Telemedicine Centre will house not less than 500 health experts, who will be available to help in speaking with the people.
He however, pleaded with the National Assembly to fast track the funding and provision of modern facilities to the Telemedicine Centre.
The Honourable Speaker, Federal House of Representative, Rt. Hon. Femi Gbajabiamila, who disclosed that a lot still needs to be done to overcome the deficiency in the health sector for the welfare of the Nigerian people, praised distinguished Senator Tejuoso on the project. He equally lauded the Ogun Governor, Prince Dapo Abiodun, for his giant strides in the rehabilitation of roads and health facilities. He added that overcoming the deficiency in the sector requires collaboration between Government and the private sector.
Other projects commissioned included Oba Adedotun Aremu Gbadebo Pharmacy building, Four-wing Clinic complex, Gymnasium complex, Allah Lateef Patients Relatives Inn, Radiology Complex with modern diagnostic equipment and the oxygen plant.