CDHR Pays Tribute To Late Dr Beko Ransome Kuti
Posted on February 16, 2020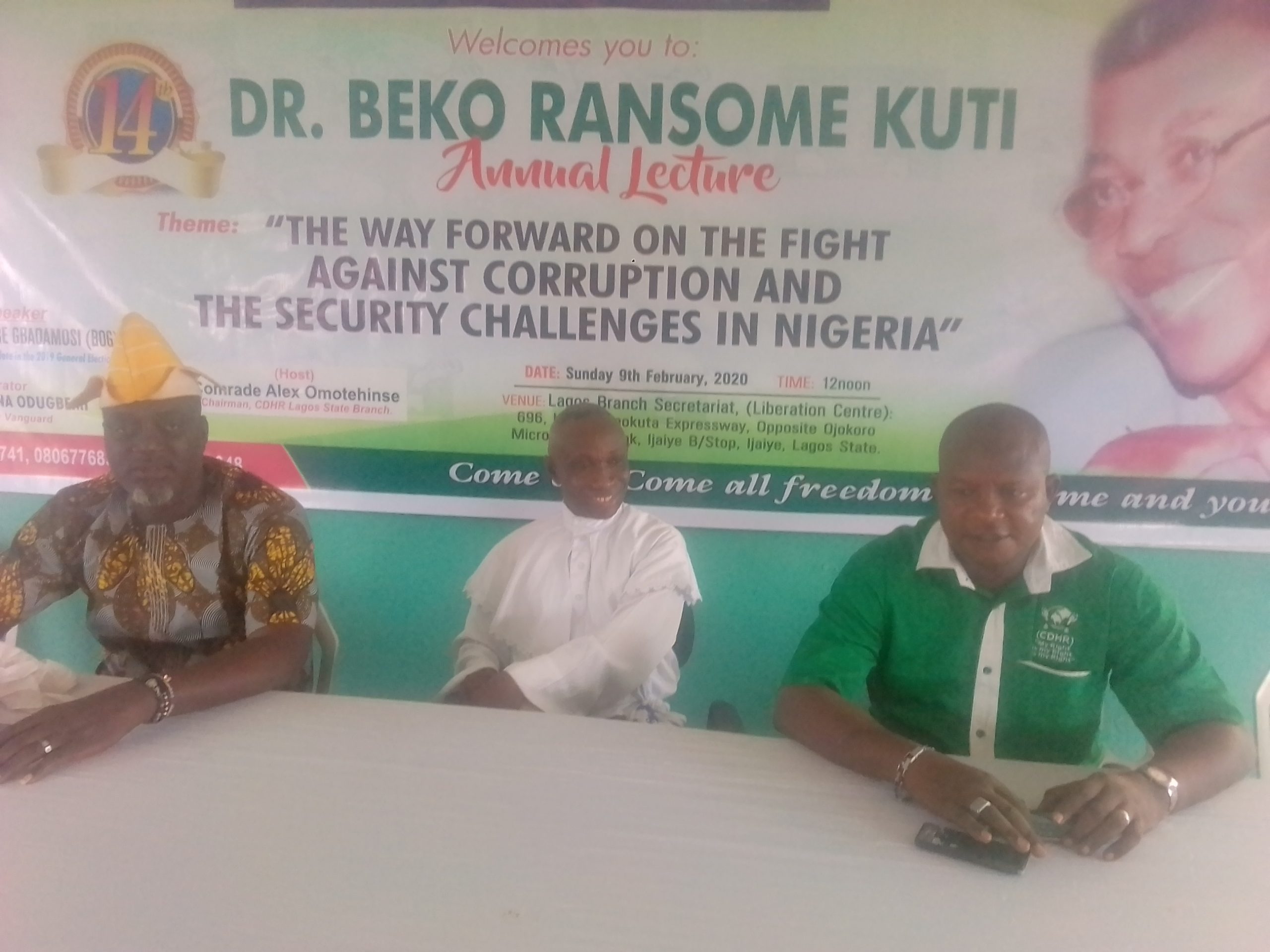 CYRIACUS IZUEKWE
The Chairman of the Committee for the Defence Human Rights, CDHR, Lagos branch, Comrade Alex Omotehinse, has raised alarm that security in Nigeria has collapsed and called for urgent attention by Government to restore sanity in the society.
P.M.EXPRESS reports that Omotehinse raised the alarm on Sunday at the branch headquarters where members of CDHR gathered from across the state to pay tribute to their pioneer Chairman, late Dr. Beko Ransome Kuti, after his demise 14 years ago.
He noted that there was need for government to take urgent steps to bring back sanity to the society as virtually every state in Nigeria has security challenges.
The CDHR members converged at the branch office at Ifako Ijaiye area of Lagos to pay tribute to Beko, who offered selfless service to the people.
This year's celebration was themed: The Way Forward On The Fight Against Corruption And Security Challenges In Nigeria.
Comrade Omotehinse noted that corruption has eaten deep into the society and has also affected the judiciary to the extent that bail in the judiciary is now more tedious than witnessed in Police stations in Nigeria.
He noted that to stand as surety for a defendant in Court entailed deliberate bottleneck to extort both the complainant and the defendant due to corruption.
On the restriction placed on motorcycles and tricycles in Lagos, Omotehinse said that the Lagos State Government may have good reasons to restrict motorcycles but they do not have justification to restrict tricycles which were supposed to be the alternative to motorcycles in the state.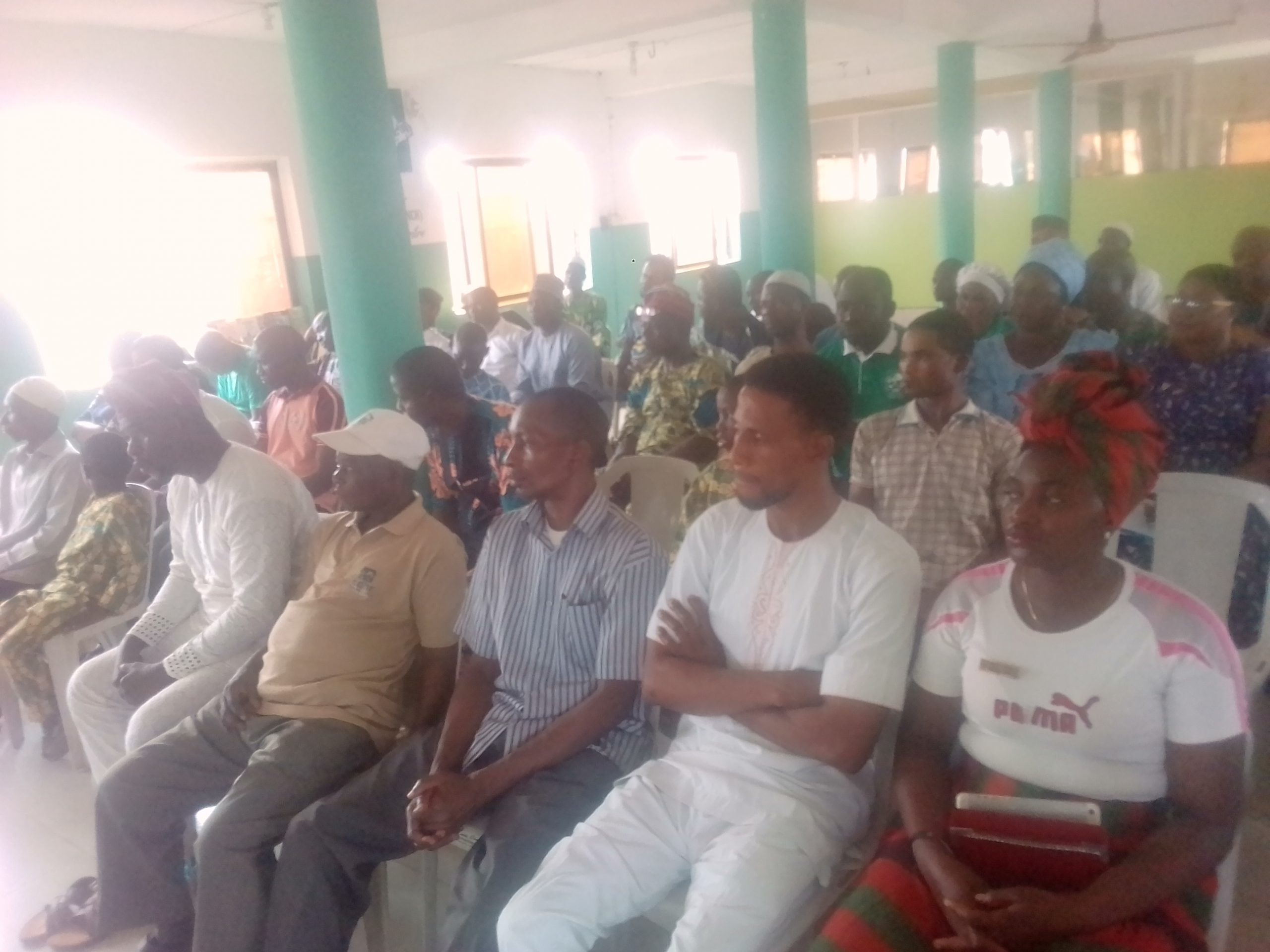 The event climaxed with members of the CDHR extolling the virtues of late Dr. Beko, who they described as epitome of humility, love and care for the welfare of the people in the society.
Dr. Beko Ransome Kuti was the pioneer Chairman of CDHR and an astute human rights activist, who went to many detention camps in his bid to fight for the masses until he died several years ago. Ever since, the members have not relented in remembering him for his good deeds for the Nigerian masses and humanity in general.