Civil Society Groups Condemn Imprisonment Of Barrister Effiong By Chief Judge In Akwa Ibom State 
Posted on July 30, 2022
CHUKA UBAH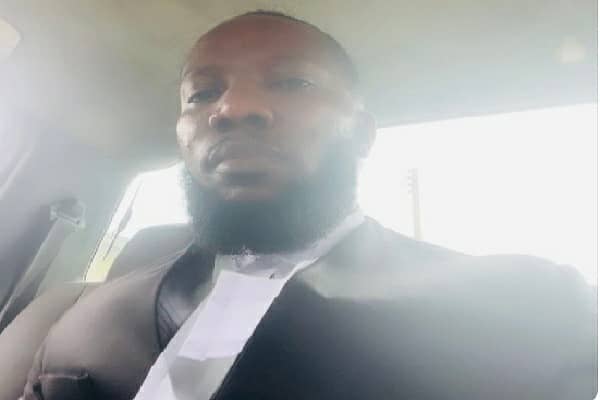 The Centre for Human and Socio-economic Rights (CHSR) and Coalition of Democratic Advancement (CODAV) have condemned the recent action of the Chief Judge of Akwa Ibom State over the one month imprisonment handed a notable human rights lawyer, Barr. Inibehe Effiong.
P.M.EXPRESS reports that the groups stated that the State Chief Judge, Justice Ekatte Obot's proclamation against Barrister Effiong were unconstitutional, unfair, unethical, undemocratic and cannot stand test of time in the face of the Law.
In a release, signed by the President of CHRS, Mr. Alex Omotehinse and Secretary of CODAV, the groups stated that based on the information gathered, Barr. Effiong's offence was because he stood as a defense counsel to one Mr. Leo Ekpenyong in the libel suit filed by Governor Udom Emmanuel before the Chief judge.
"The activist lawyer drew the attention of the Court to a situation where some armed Policemen were displaying guns in the Court room."
"Barr. Inibehe Effiong in a viral video on Wednesday, July 27, 2022, explained in detail what transpired in the Court room that led to his persecution by the Chief Judge for one month imprisonment at Uyo Correctional facility in Akwa Ibom State."
"In the viral video, Barrister Inibehe Effiong explained how he  informed the Court that he was not feeling comfortable and safe having two armed mobile Policemen seated inside the Courtroom; that it was strange and he felt unsafe. And he then pleaded with the Judge to excuse the armed Policemen from the Courtroom but instead the Chief Judge ordered Barrister Inibehe Effiong to step out of the Bar and ordered the Policemen to take him to Uyo prison, that he has been sentenced for one month imprisonment."
"It was gathered that counsels present in the Court room swiftly appealed on behalf of Barr. Inibehe Effiong but were vehemently turned down by the Chief Judge, who insisted that his case has been judged."
"We also learnt that there has been a pending motion for the Judge to disqualify and recuse herself from the case on grounds of bias or likelihood of bias in the same suit."
"The CHSR & CODAV, hereby, condemn Justice Ekaete's action as shameful and an embarrassment to the Nigeria's Judicial institution for denying Barr. Effiong his fundamental human right of fair hearing."
"The CHSR and CODAV therefore, call on Chief Justice of Nigeria, the Nigeria Bar Association and the Nigeria Judicial Council to quickly, as a matter of urgency, intervene on Justice Ekaete's act of judicial rascality else we won't hesitate to mobilize Nigerians on a serious protest on the injustice against one of our own."