Community Sets To Mark 10 Years of Living In Darkness
Posted on November 19, 2016
CYRIACUS IZUEKWE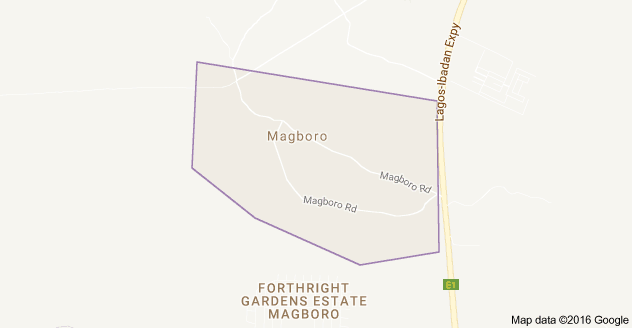 The residents of Magboro in Ibafo Community of Obafemi/Owode Local Government the Ogun State have concluded plans to mark their 10 years of frustration and been in power darkness in the area.
The residents said the coming event will be  used to remind the government in both the state and federal levels that they are Nigerians and human beings who should be treated fairly.
They alleged that despite their efforts to have electricity in those years, they regretted that the efforts were frustrated by the  electricity distribution company responsible to supply them power.
P.M. EXPRESS gathered the area is under Ibadan Electricity Distribution Company who had not really given reason they refused to supply power to them.
Narrating their ordeal, one of the leaders of the community, Chief Greg Ajibose said they moved into the area and developed the place several years back and contributed money to buy poles, cables and transformers and paid contractors that did the work.
Ajibose said after completing the work for the past 10 years, they have been going and appealing to the electricity company and the government to connect them to the National grid so that they will have electricity like other parts of the country.
He said the area have so much developed and housed thousands of residents who worked both in Lagos and Ogun States, yet they cannot boast of power.
He said if there was power supply in the area, economic activity will be enhanced and there will be job creation for both men and women.
When our correspondent visited the area, it was observed that poles and cables have been connected but no electricity supply except those using generators to supply light into their various homes.
All efforts to get reactions of the officials of Ibadan Electricity Distribution Company, the DisCos who are in charge of power in the area, proved abortive as at the press time.
But a recent news report stated that the DisCos is working so hard to give the residents a reprieve by December after the 10 years of total blackout.
The DisCos, whose areas of coverage are Oyo, Osun, Kwara and Ogun states, and part of Ekiti and Niger states, said it would soon link the communities to the existing distribution line from the new Abeokuta 132/33KV substation of the Transmission Company of Nigeria.
The Chief Technical Officer, IBEDC, Mr. Ade Ayileka, who was quoted recently during a tour of the substation and the examination of the construction of the line and poles to link Magboro and other adjourning communities, stated, "This is a new transmission station; the power capacity here is available and it is much more than the power capacity that is coming from Ojere. Moving from this place, we are going to the communities through which the line passes before it gets to Mowe/Ibafo.
Ayileka said the work would be completed in the next six weeks, adding, "This line that is being constructed is not as if it is going to extend to Mowe per se; we are going to link up with the existing line and that existing line is being rehabilitated.
"We would have done this before now; it is because we were relying on the line from Oke-Aro to Mowe and we all know what is happening to that line. They are still carrying out some amendment on the Oke-Aro line. Probably, when they finish work on the line, it means that there will be two different sources feeding Mowe/Ibafo."