Court Remands 2 Men For Transporting 8.6 Tonnes Of Marijuana
Posted on May 14, 2022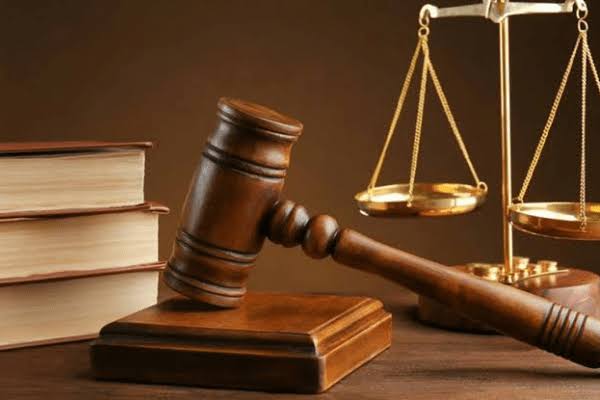 Justice Akintayo Aluko of a Lagos Federal High Court, today, ordered the remand of two men, Adeyemi Beyioku and Anya Godwin, who were charged before the court with alleged unlawful importation of 8.6 tonnes of Cannabis Sativa, also called Marijuana, in the custody of the Nigerian Correctional Services (NCoS), till May 28.
Justice Aluko made the remand order after the duo pleaded not guilty to the charges of conspiracy and illegal importation of the said banned weed, made against them by the National Drug Law Enforcement Agency (NDLEA).
NDLEA through its prosecutor, Jerry Aernan who led N. J. Mamza, brought the two defendants to court in a charge marked FHC/L/208c/22.
Aernan had told the court that the two defendants who are 31 and 29 years respectively, have on March 6, 2022, at Eko Atlantic Victoria Island in Eti-Osa L.G.A of Lagos State, unlawfully conspired among themselves to engage in the transportation of 8,613 kilogrammes of Cannabis sativa. a narcotic drug similar to cocaine Heroin and LSD.
Aernan told the court that the offences committed by the defendants are contrary to and punishable under Sections 14(b) and 11(b) of the National Drug Law Enforcement Agency Act Cap N30 Laws of the Federation of Nigeria, 2004.
However, the defendants pleaded not guilty to the charges.
Following their plea of not guilty, the prosecutor asked the court for a trial date, as well urged the court to remand them in the custody of the NCoS.
But counsel to the defendant, Mr. Callistus Onyewueke of Minerva Legal Practice, informed the court that the bail applications of his clients had been filed and served on the prosecutor.
Callistus, therefore, urged the court to admit bail to his clients on liberal terms, on the premise that they are first time offenders, who have no previous criminal record and assured that they have credible sureties to stand for them.
Justice Aluko, while adjourning the matter to May 28, for ruling on the bail applications and trial, ordered the remand of the defendants in NCoS' custody.