Driver Bites Wife For Abandoning Their Matrimonial Bed
Posted on October 12, 2016
CYRIACUS IZUEKWE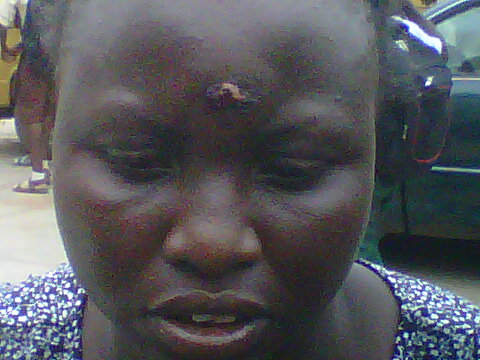 The police at Ikotun division have intensified efforts to arrest a driver who allegedly inflicted injury on his wife by biting her on the face for abandoning their matrimonial bed mostly at night.
The driver, Sunday Adetiba was angry that his wife, Rachael walked out from their matrimonial bed to stay outside in the night.
The incident happened at their house at  Maria Ibikunle Street by Pako Bus stop, Igando Road, Ikotun where they reside.
Though Rachael refused to say what caused the problem leading to her abandoning their matrimonial bed, but neighbours said Sunday attacked her for denying him sex in the night.
He allegedly attacked her and bite her face to the extent that she suffered injury on other parts of her body.
When the beating became unbearable for her,  she raised alarm and the neighbous came out to rescue her but by then, she had suffered severe injuries.
According to Rachael, on that particular day, they both had disagreement over his younger sister who lives with them and always sleep outside. She said when he returned at night, he continued the complain and since she could not cope with his nagging, she decided to leave the room for him.
She said he always returns from work drunk and resorts to beating her especially at night.
When our correspondent contacted Sunday, he said Rachael should explain why she usually leave their matrimonial bed every night.
He said he had been enduring her bad attitudes and that he was not ready to bear it any longer.
He said they have been married for some years and he has been taking good care of her and their two children, yet she hasn't given him peace of mind anytime she returned home from work.
When our correspondent visited Ikotun police division, the police source confirmed the incident and said the police are making every efforts to arrest him.
"We have given the wife paper to go to General Hospital and invited her husband but he has refused come, so the next move is to arrest him and charge him to court with assault," police source said.