Eid-El-Kabir: Amb Elijah Onyeagba Felicitates With The Muslim Faithful
Posted on July 20, 2021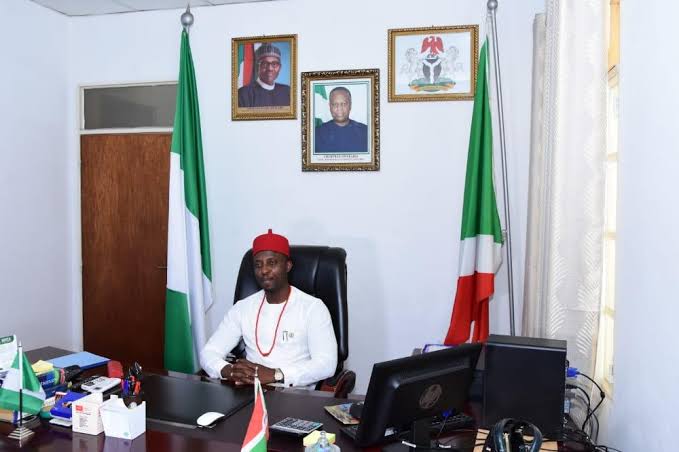 The Head of the Nigerian Mission in Burundi, Amb. Elijah Onyeagba PhD, has congratulated the Nigerian Muslim Community in Burundi, the Burundian Muslim community and indeed all Nigerians in general as we celebrate the feast of Eid-El-Kabir.
According to the Diplomat, "Eid-El-Kabir celebration is a feast to commemorate the trials and triumph of Prophet Ibrahim. I sincerely believe that our country can make rapid progress on all fronts if we re-enact the exemplary virtues, typified by Prophet Ibrahim, through his sacrifice, patience, steadfastness, generosity and obedience to Allah's command and constituted authority".
Amb Elijah Onyeagba called on all Muslims and Nigerians in general to rise against the odds, keep all prejudices aside and strengthen the bonds of friendship and unity to keep our country together.
He conveyed the good wishes of His Excellency, President Muhammadu Buhari GCFR, the President and Commander in Chief of the Armed forces, to the Nigerian community in Burundi and to the good people of the Republic of Burundi, promising them that Nigeria will continue to strengthen the economic and political ties existing between both countries.
The Nigerian Ambassador ExtraOrdinary and Plenipotentiary to the Republic of Burundi used the opportunity to intimate them of the upcoming inaugural session of the Nigeria – Burundi Joint Commission slated for the 28th and 29th of July 2021; promising that this Bilateral trade and investment agreement will revolutionize the ease of doing business between the two African nations and will yield a multiplier effect in their individual economic growth indices.