Famoroti Family Announces Passage Of Their Patriarch
Posted on September 16, 2021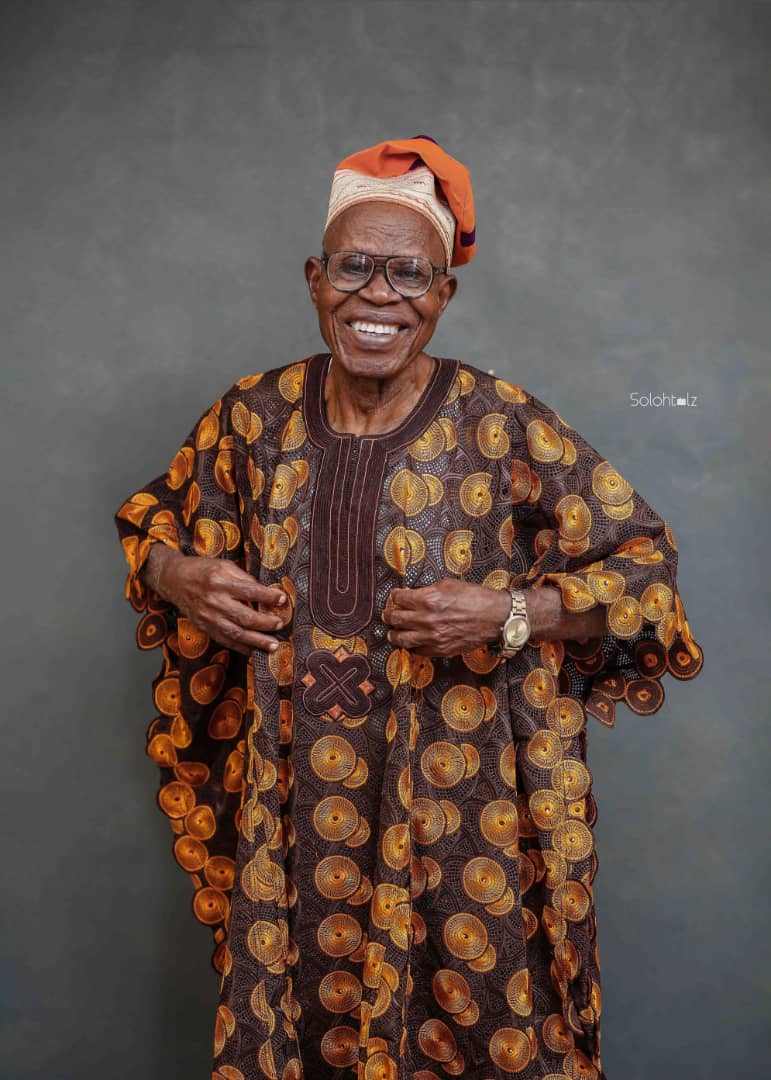 The entire family of Famoroti from Ifaki-Ekiti, Ekiti State, has announced the passing unto glory of their beloved, husband, uncle, father, grand father, Chief David Oluwagbuagun Famoroti, the Baba Ijo Methodist Church, Iwore, Ifaki-Ekiti, (alias Iwajowa).
According to the family, their patriarch reportedly slept in the Lord on the 26th June 2021.
During his life time, as the MD/CEO of Iwajowa Modern Furniture and Builders, he trained more than 300 male apprentices. Today, many of them are doing great and have become icons in the furniture and building industries and are spread across the globe.
Pa Famoroti served as the pioneer CDA Chairman of Ogunbiyi Community Development Association a. k. a Computer Village Ikeja, the pioneer Chairman of Anibiyi, Anifowose and Ogunbiyi Landlord/ Resident Association Ikeja, the National President of Ifaki Progressive Union for eight years. He was also the Grand Patron of the prestigious Uniq Brother Club, till his death.
He shall be missed for his selfless service, mentorship spirit, kindness, forthrightness and his undying love for his people. Truly, a good man is gone!
The burial rites of passage of this great man shall begin on Sunday 19th September, 2021, with a Night of Tributes from 2:00pm prompt.
There shall be lying in state and Christian wake at is country home, Famoroti Close, Ilado quarters, Iwore, Ifaki-Ekiti, behind Methodist Church, Iwore, by 10:00am and 3:00pm respectfully.
The burial service will hold on Friday 1st October, 2021 by 10:00am.
Internment shall follow immediately at his residence after which guests shall be hosted to a grand reception at Ekiti States University, Ifaki-Ekiti Campus along Ado-Ekiti Road, Ekiti State.