Federal Govt Recognizes 10 Indigenous Automotive Dealers & Assembling Companies 
Posted on November 19, 2023
SHUKROH BUSARI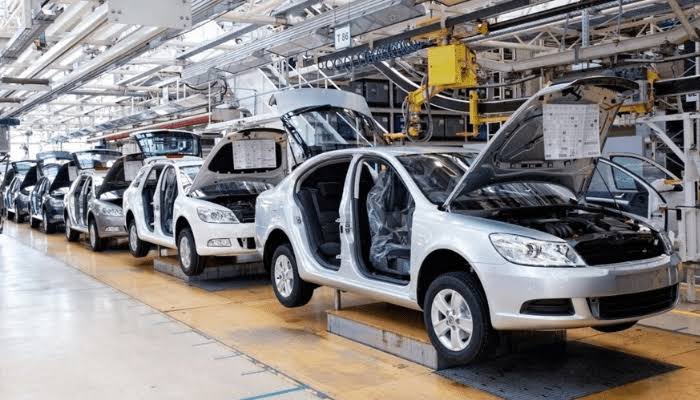 The Federal Government has recognized 10 indigenous automobile assembling companies in order to encourage the production and assembling of locally made cars and vehicles in Nigeria.
P.M.EXPRESS reports that the companies included:
1. Ajayi Joshua Oluwatobi – the manufacturer of Nord Motors and Mercedes in Nigeria.
2. Lanre Shittu Motors (LSM) – Nigeria's best vehicle dealer.
3. Innoson Vehicle Manufacturing –  the manufacturer of IVM cars, vehicles, etc.
4. Peugeot Nigeria
5. Globe Motors – dealers of Hyundai cars and vehicles.
6. Dana Motors – manufacturer of Kia cars.
7. Stallion Motors – producer of great Nissan cars.
8. Coscharis Motor – dealers in luxury cars like BMW, Ford, Land Rover, mini vehicles, etc.
9. Proforce Motor – dealers of armoured vehicles and personal security.
10. Elizade Motor (JAC)- authorized  dealer of JAC Motors in Nigeria.
The companies were recognized as the part of the Automobile Policy in 2013 adopted by the Federal Government in a bid to stop the importation of foreign cars and encourage local production of vehicles in Nigeria.
The policy and recognition was adopted because the Federal Government has realized that the average citizen cannot afford the importortation of manufactured cars from abroad because of the heavy duties placed on them.
Rather, the indigenous assemblers were encouraged to start the production of locally-made cars and vehicles that are affordable and do not come with import levies to improve the economy.
Meanwhile, Nigerian assemblers were yet to fabricate brand-new cars but they deal in highly Tokunbo cars that are more affordable than the newly produced ones for Nigerians.