Former Governor, Obiano Visits APGA National Chairman, Ozonkpu Oye At APGA National Headquarters
Posted on May 15, 2022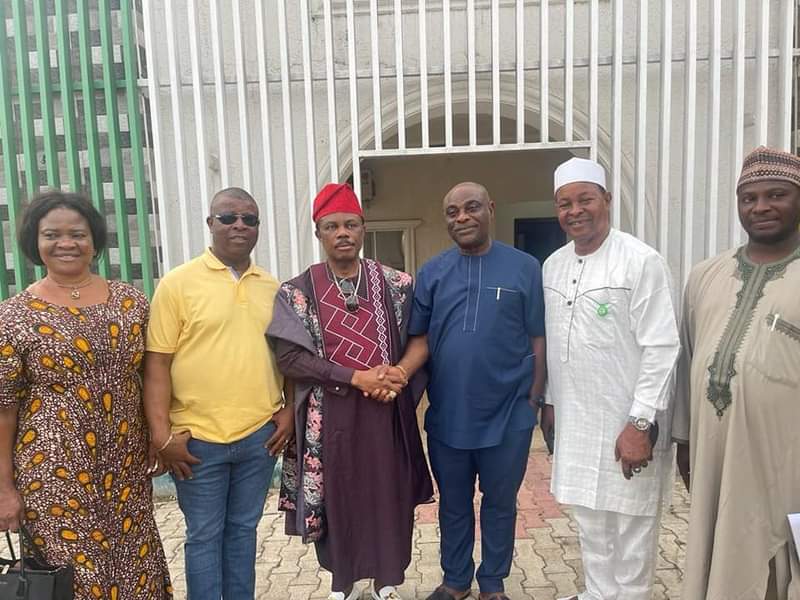 Earlier on Saturday, 14th May 2022, the immediate past Executive Governor of Anambra State, Chief Dr Willie Obiano, visited the National Chairman of APGA, Ọzọnkpu Dr Victor Ike Oye, at the APGA National Headquarters, Abuja.
Chief Obiano, who was warmly received by Dr Victor Oye and other members of National Working Committee, expressed happiness with the way and manner the Permanent National Headquarters of APGA was glittering and bubbling with the leadership and staff very busy with preparations for Primaries scheduled to hold later this month.
The National Chairman of APGA, Ọzọnkpu Oye, later took Chief Obiano round the magnificent national headquarters of APGA and the newly equipped ICT situation room at the the building.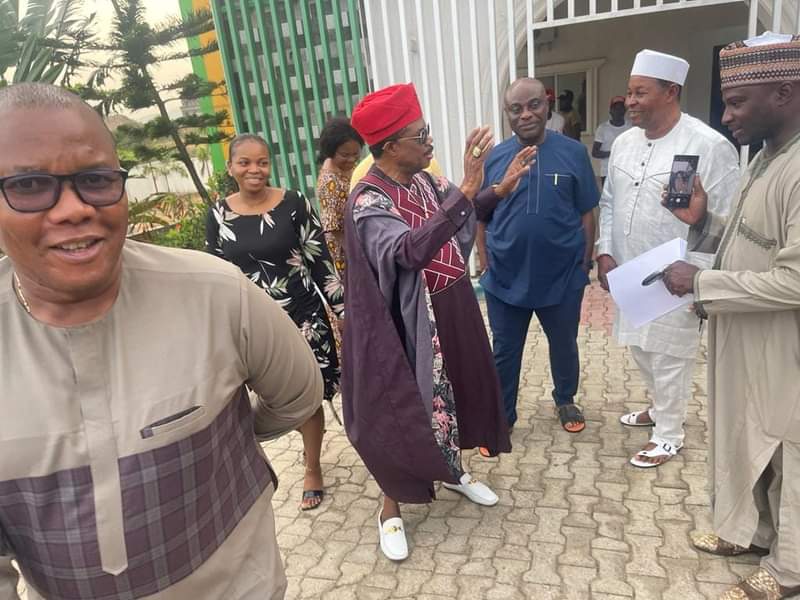 Chief Obiano, who declared he was on a "thank you" visit to APGA National Chairman, Ọzọnkpu Oye for supporting him throughout his administration, also commended the leadership of our great party APGA for the cordiality and love that existed between his administration and the National Working Committee and immensely thanked Oye and the NWC.

He also expressed delight over the extension of same love, peace and cordial working relationship to his successor, Prof Chukwuma Soludo by the Oye led APGA.