Glo Adds 10% Extra Bonus To Virtual Recharges
Posted on September 21, 2016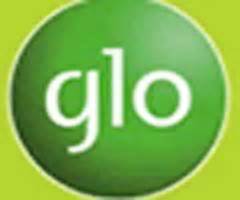 Nigeria's data grandmasters, Globacom, has restructured  its e-Top Up service in which new and existing subscribers will now receive ten per cent bonus airtime for every recharge of N300, N600, or N1,200.
The Glo e-Top Up service gives the best value for money to subscribers who use electronic means to recharge airtime on their phones. For every recharge of N300, the subscriber receives additional N30 bonus, N60 for a recharge of N600, and N120 for every recharge of N1,200.
Globacom said in a statement released from its headquarters in Lagos, that the e-Top Up service will also still give maximum benefits to customers who subscribe to Free Tomorrow, Infinito, Glo Bumpa, G-Bam or Jollific8.  The company enthused that the initiative was developed to encourage its teeming subscribers to  recharge with the e-Top Up service on several online platforms.
The network explained in the statement that with the service, subscribers will find it more convenient and rewarding to load their phones with any denomination whenever and wherever without using recharge cards.
"Glo e-Top Up is a most convenient  and hassle-free recharging method for Glo subscribers anytime and from anywhere.  There is no need to scratch a card," the statement read.  The service also saves the environment from being degraded with used recharge papers
Globacom encouraged its subscribers to log on to https://www.quickteller.com/Categories/MobileRecharge, or visit an ATM, a Gloworld shop or a Glo dealer outlet to top up virtually.
The company said it understood the peculiar needs of its subscribers, and is committed to developing products that will meet their expectations and guarantee optimum value for money.