Hon. Odunmbaku Hosts Ikeja LGEA Members
Posted on September 10, 2021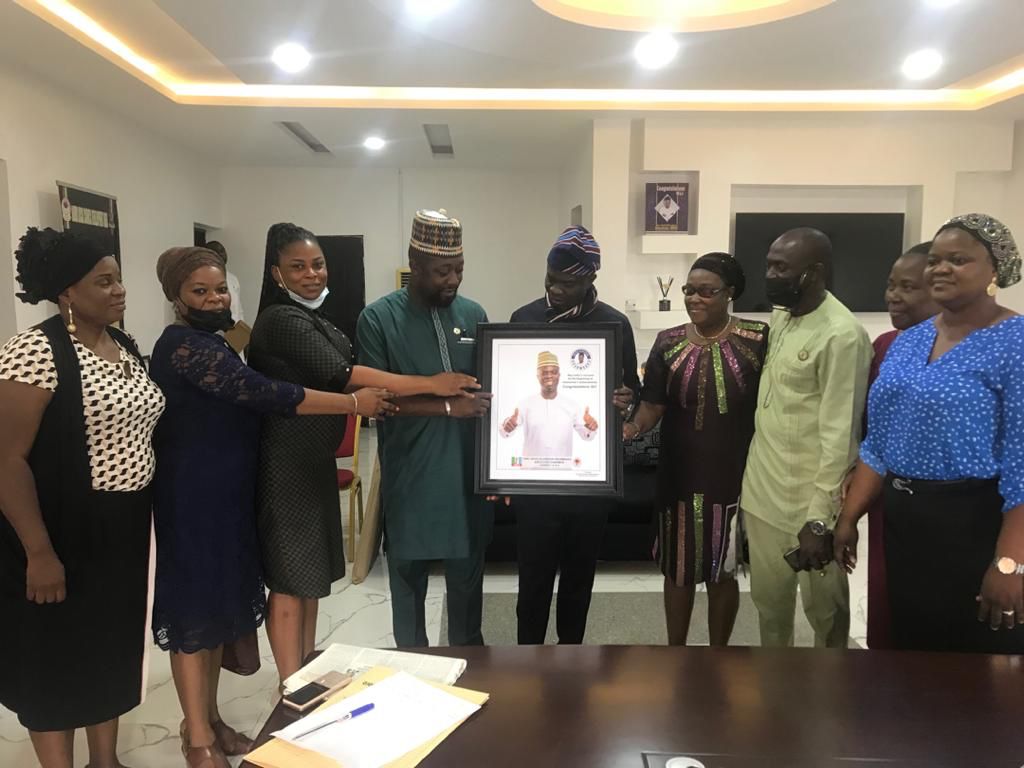 "I am a product of Vocation Training". These were the words of the Executive Chairman of Ojodu LCDA, Lagos State, Hon. David Olusegun Odunmbaku, while playing host to the members of Ikeja Local Government Education Authority (LGEA), who came on a courtesy visit to the newly elected Council boss.
The Education Secretary of the LGEA, Mr. Amosu Akeem, expressed his gratitude for the Chairman's warm welcome and commitment towards uplifting the standard of basic education in Ojodu LCDA.
Mr. Amosu reeled out the mission and aspirations of the LGEA, which border on making learning environment conducive for pupils, encouraging vocational trainings, incorporating the pupils to ICT schemes and more.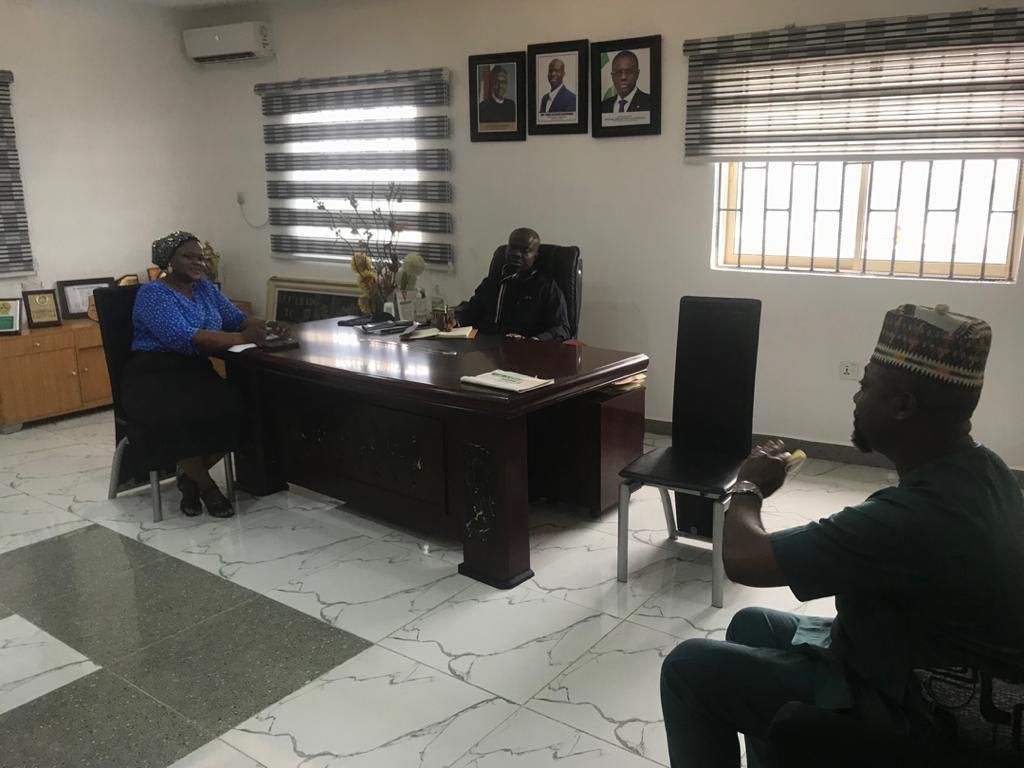 In the same vein, Amosu highlighted the need for a befitting sport centre, which would enable pupils enjoy robust recreational values in addition to their academics and also serve as morale booster for other activities; while also requesting for utility bus which will aid the mobility and ensure adequate monitoring of primary schools within Ojodu LCDA.
While responding, the Executive Chairman Hon.Olusegun Odunbmbaku accentuated that all pupils in the LCDAs primary schools are his kids, which prompted his decision to prioritize their well being by placing 'EDUCATION' as one of the topmost agenda in the campaign manifesto.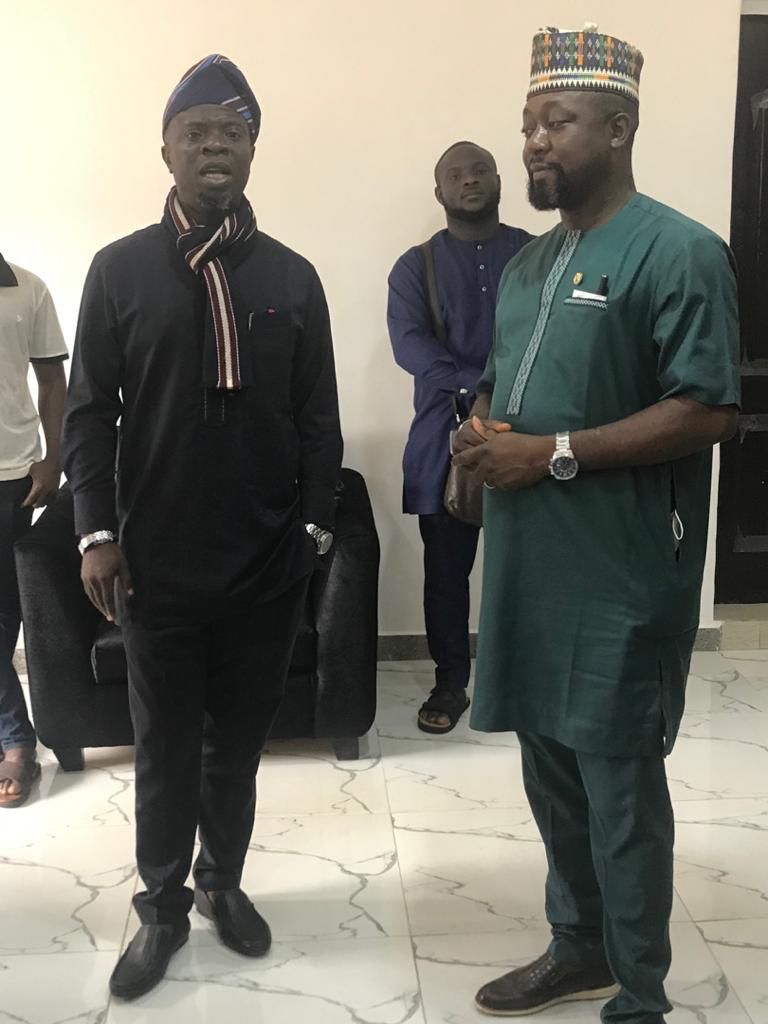 On that note, Hon. Odunmbaku made provision for two security guards for each of the primary schools in Ojodu LCDA in order to ensure safety of lives and properties.
He further reiterated his commitment to support all ideas or decisions, which would add value to the pupils' lives particularly, by getting States Government and other relevant agencies involved in necessary programmes and interventions and ensuring that the Vocational Training Centre at Shogunro is made available for out of school activities, trainings and retraining.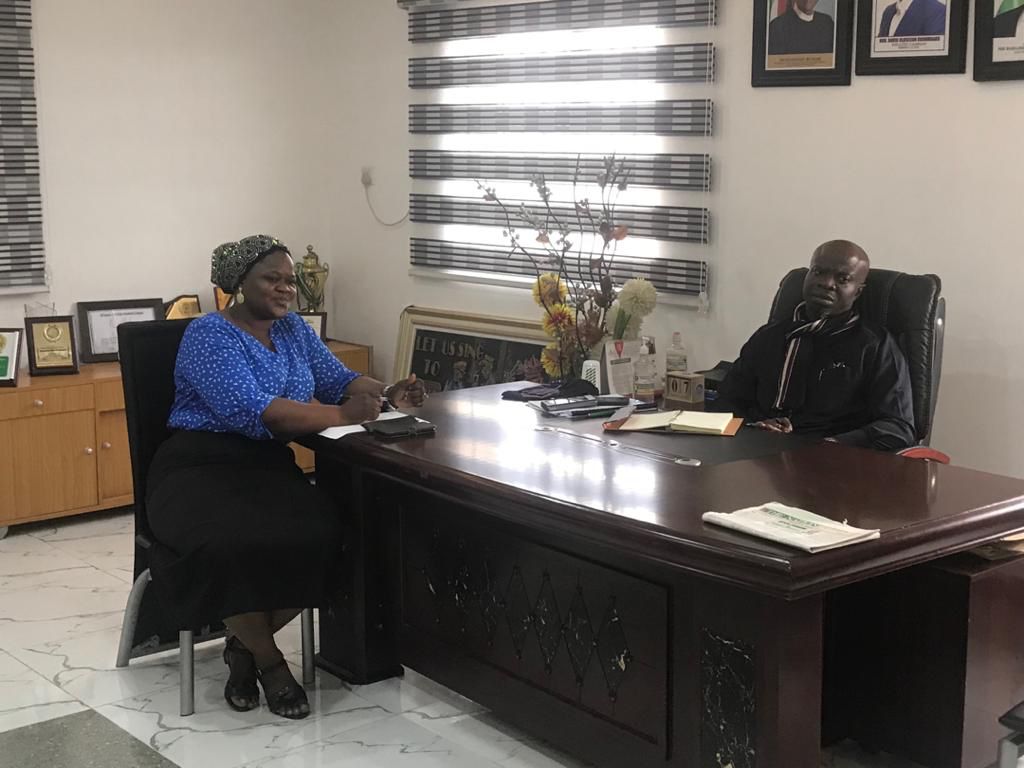 Also present at the meeting were the HOD Education and Library Services, Mrs. Ganiyat Bello Information Officer; Mrs. Bankole Bukola, Odugbesan Bolaji, Kamaldeen Adetola, Awe Adeyinka, Kehinde Bukola, Adesina Afeez in the entourage of the Ikeja Education Secretary, Comr. Amosun Akeem.
Meanwhile, the clearing of refuse and drains are still ongoing at all the schools premises and its environs by Ojodu Local Council Development area in anticipation of the students' resumption on Monday.