How Crisis In Ondo, Edo, Osun States Is Handled Will Determine Destiny Of APC In 2023, Says Comrade Yahaya
Posted on May 24, 2020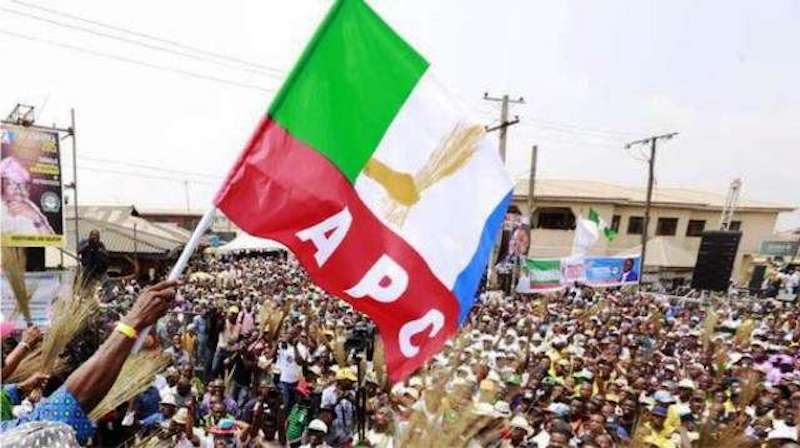 OLUWATOBI EMMANUEL
Comrade Yahaya Majeed, a chieftain of All Progressive Congress (APC) in Osun State has declared that the way the party handles the forthcoming primaries and the gubernatorial elections in Ondo and Edo States, how best the party can diffuse the wrangling political bitterness between Governor Gboyega Oyetola of Osun State and former Governor Rauf Aregbesola will determine the future of the party in soonest possible time.
Comrade Yahaya, a former member of state executive of Osun APC recalled the letter written by Deputy National Chairman (North) of the party, Alhaji Lawan Shuaib, who spoke as a patriotic member of the APC irrespective of the position he is in the party.
"You don't need a soothsayer to tell you that the existence of APC is being threatened by the leadership of the party from all levels because of political interests and manoeuvring. This is to say that the future of the party in 2023 is not guaranteed, so as a patriotic member of the party I agree with Alhaji Shuaib," said Comrade Yahaya in an interview in Lagos recently.
According to Comrade Yahaya, he found it so hard to believe that the National Chairman of APC, Adams Oshiohmole could describe Alhaji Shuaib as an alarmist.
"If he is an alarmist fine, but the alarm he raised need to be looked into for the interest of the party. I remember the last Kogi State gubernatorial election, if not wisdom that prevailed by presenting Yahaya Bello, it would have been a tough outcome for APC. Now the game has started in Edo and Ondo States, the outcome of this game is better imagined than experience.
"So sad that today we are licking our fingers because of the unfortunate events in Zamfara State. The question is, are we ready to repeat Zamfara scenario in Ondo, Edo and Osun States? The answer will be capital NO from all the loyal members of the party. So how do will prevent this? We need to be practical and jettison rhetoric.
"I think it is high time the party should take it as matter of utmost responsibility to ensure that transparent and honest primaries are conducted in Edo and Ondo States since the party has decided to subject their sitting governors to primaries. You must also know that the remaining four governorship elections before 2023 are crucial to APC survival and if not handle well, APC may find itself to blame during the general election in those respective states," said Comrade Yahaya, a former state Youth leader of defunct CPC and Chairman of APC National Youth Assembly, one of the accredited support groups certified by the National Headquarters of APC in Abuja.
On the crisis in Osun State, Comrade Yahaya said: "This is another hot-spot, APC has already divided in the state, and prominent among them is present Governor Oyetola and former Governor Rauf Aregbesola. So serious is that it has become a big issue among their supporters, if this is left to continue without check, the major opposition party in the state which is People's Democratic Party (PDP) may be the beneficiary of the wrangling between the warring camps.
"After the last governorship election with a very low margin that gave APC victory, I expected all APC members in Osun to see 2022 as a serious one and a house that stands against itself, will surely collapse. Supporters of both Oyetola and Aregbesola should excise caution if not, the house will collapsed and there will be no shelter for anybody again. I also expect genuine reconciliation between the two leaders for the progress of the party," he said.
Speaking on some people insinuating that APC is worse than PDP, Comrade Yahaya said that whoever said that is not a patriotic Nigerian. Can you compare white with black? Even PDP leadership begged for forgiveness from Nigerians. after they were humbled in 2015 election. So what else, they messed up with position of responsibility given to them by Nigerians. President Muhammadu Buhari has been doing his best to right the wrongs of the past, no more of our common wealth is being buried inside grave. We are approaching self sufficient in rice and agricultural produces. I am not saying we have got there, but compare just six years of Buhari's administration and 16 years of PDP, you can do the judgement on your own.
"However, if by any mistake the attitude of APC leadership causes return of PDP to power, I don't think Nigerian will forgive them because patriotic Nigerians understand what the present major opposition party here in Nigeria stood for," he said.
Speaking om the insinuation that the 2023 presidential election is a reason for the unrest in APC, Comrade Yahaya said: "If you look at party politics here in Nigeria, the way politicians carry themselves, there is element of truth in it, but it is unfortunate that they never realise that survival of the party is crucial to the realisation of their ambitions."
On neglect of APC members who have worked tirelessly to sustain the party in power since the election that brought Buhari to power, Comrade Yahaya said that if these set of people are abandoned and not properly appreciated by the government, it might discourage a lot of support groups and individuals to put their efforts and resources in the coming general election.
"I remembered how the leadership of APC in March 2015 promised their certified and registered support groups heaven during the pre presidential election period. There was a promise of federal board appointments, but nothing was forthcoming. The message from the presidential candidate then, Muhammadu Buhari and leadership of APC was delivered by the former National Chairman, Chief John Oyegun through the National Deputy Chairman, Alhaji Lawan Shuaib. The issue here is that such effort should be revisited, while appropriate appreciation and compensation be given to deserving members of the party in order to give APC more success come 2023," he said.